Swiss Dot Embroidered Tank
Apr 10, 2019
Fashion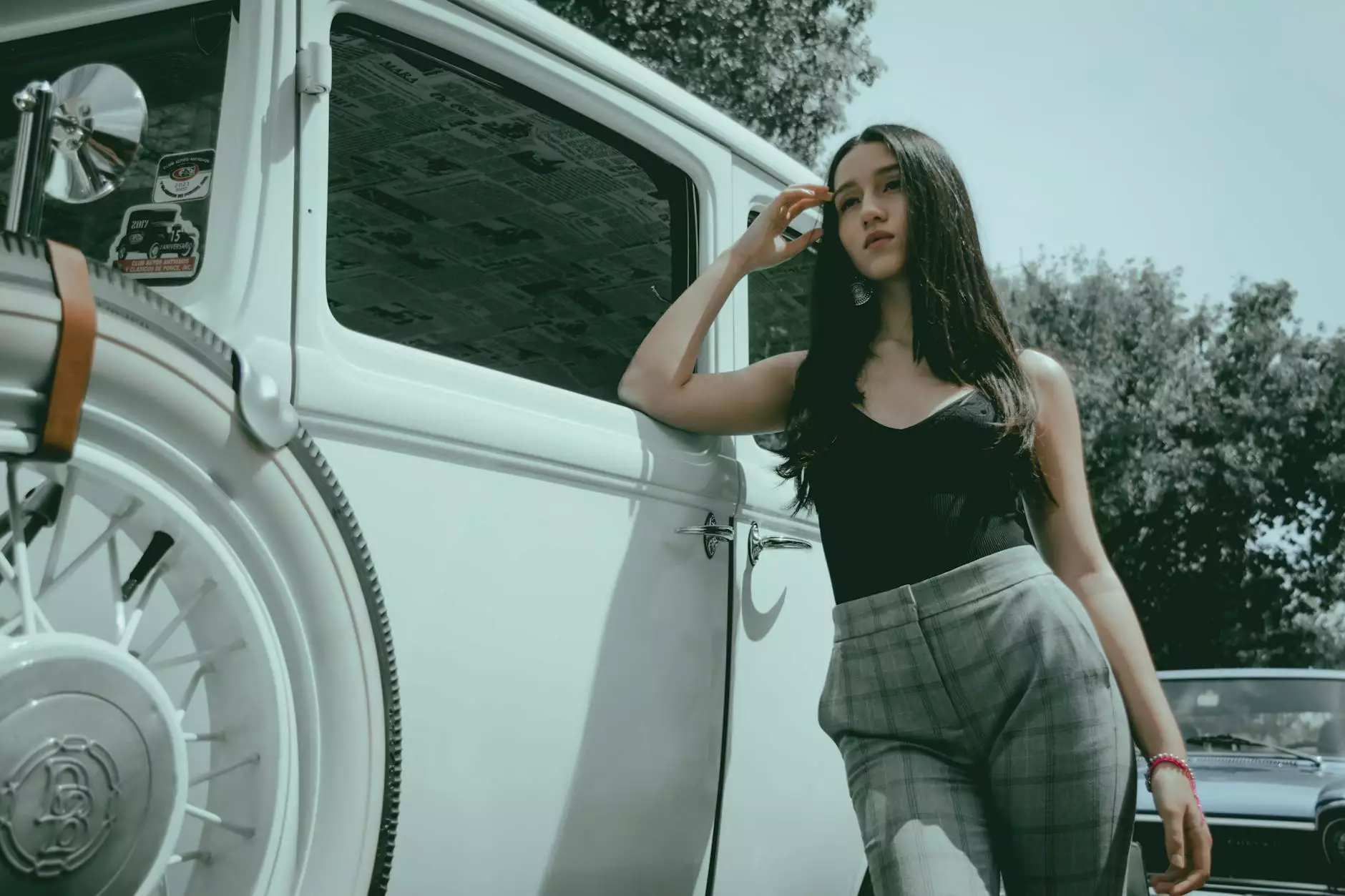 Upgrade Your Wardrobe with the Swiss Dot Embroidered Tank
Desert Rose Apparel is proud to present the Swiss Dot Embroidered Tank, a must-have addition to any fashion-forward wardrobe. Made with precision and timeless style in mind, this tank top combines elegance with comfort, providing you with the perfect piece for any occasion.
Unmatched Quality and Style
At Desert Rose Apparel, we believe that fashion should never compromise on quality. Our Swiss Dot Embroidered Tank is crafted with meticulous attention to detail, using only the finest fabrics and materials. With its delicate swiss dot pattern and intricate embroidery, this tank top offers a unique and sophisticated look that will turn heads wherever you go.
Comfortable Fit for All-Day Wear
We understand the importance of comfort in everyday fashion, and the Swiss Dot Embroidered Tank delivers just that. Designed to flatter your figure and provide a comfortable fit, this tank top is perfect for both casual outings and formal events. The breathable fabric ensures optimal comfort, allowing you to feel confident and at ease throughout the day.
Versatile and Stylish
The Swiss Dot Embroidered Tank is a versatile piece that can effortlessly transition from day to night. Pair it with your favorite jeans for a casual look, or dress it up with a skirt and heels for a more polished ensemble. Its timeless design and classic silhouette make it a wardrobe staple that can be easily styled for any occasion.
Perfect for Any Season
Whether you're dressing for a warm summer day or layering up in cooler temperatures, the Swiss Dot Embroidered Tank is a versatile choice. Wear it on its own during the hot months or layer it under a cardigan or jacket for added warmth in colder seasons. Its adaptability makes it a go-to option all year round.
Order Your Swiss Dot Embroidered Tank Today
Don't miss out on adding the Swiss Dot Embroidered Tank to your collection. Place your order with Desert Rose Apparel today and experience the perfect blend of quality, style, and comfort. Upgrade your wardrobe with this stunning tank top and elevate your fashion game to new heights.
Keywords: Swiss Dot Embroidered Tank, Desert Rose Apparel, tank top, fashion, wardrobe, style, comfort