Plaid American Flag Denim Jacket
Jul 7, 2022
Fashion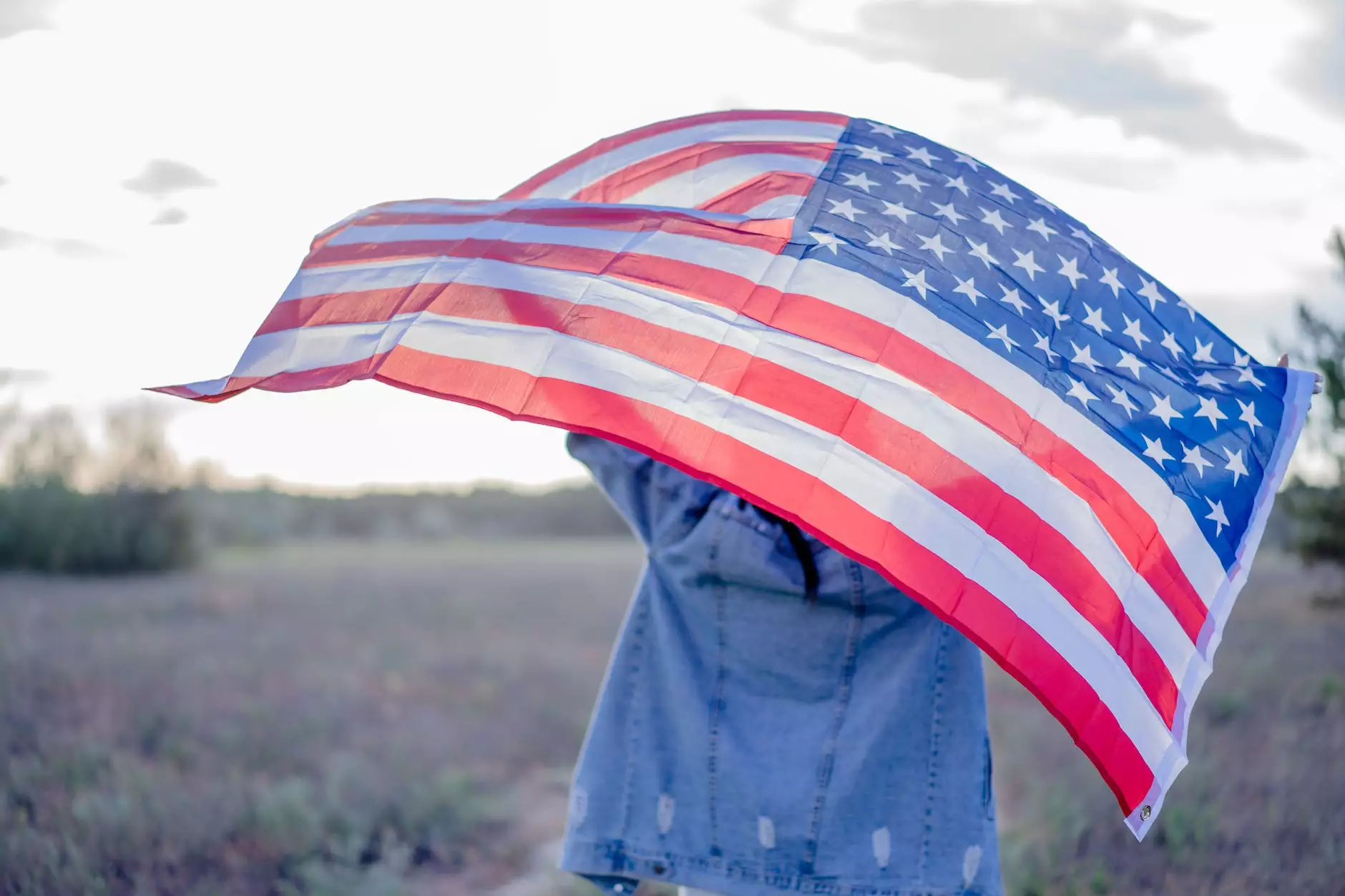 Introduction
Welcome to Desert Rose Apparel, your go-to destination for premium apparel and shoes. We take pride in offering a wide range of trendy and high-quality clothing options that are designed to make you stand out. In this page, we are thrilled to present our star product - the Plaid American Flag Denim Jacket. This exceptional piece combines classic denim with patriotic flair, perfect for those who want to showcase their love for their country in a stylish way.
The Perfect Wardrobe Addition
When it comes to finding the perfect jacket, it's crucial to strike the right balance between style, comfort, and functionality. Our Plaid American Flag Denim Jacket excels in all three aspects. Crafted with precision and attention to detail, this jacket effortlessly merges the timeless appeal of plaid patterns with the patriotic symbolism of the American flag. Whether you're attending a casual event, heading out for a night on the town, or simply want to elevate your everyday look, this jacket is the ideal choice.
Superior Quality and Comfort
At Desert Rose Apparel, we understand that quality matters. Our Plaid American Flag Denim Jacket is made from premium materials to ensure durability and longevity. The sturdy denim fabric provides excellent resistance against wear and tear, while offering a level of comfort that allows for effortless movement. The expert craftsmanship ensures that every detail, from the stitching to the buttons, is flawlessly executed. This combination of quality and comfort is what sets our jacket apart from the rest.
Unmatched Style
The Plaid American Flag Denim Jacket is all about style. The striking plaid design, featuring the iconic American flag colors, instantly catches the eye and makes a bold fashion statement. The jacket is designed to flatter all body types, with a relaxed fit that effortlessly enhances your silhouette. Whether you pair it with jeans, skirts, or dresses, this jacket adds an extra layer of sophistication and personality to any outfit.
Versatility for Every Occasion
One of the greatest strengths of our Plaid American Flag Denim Jacket is its versatility. It seamlessly transitions from day to night, making it suitable for a wide range of occasions. Wear it with a plain white tee and jeans for a casual daytime look, or throw it over a little black dress for an edgy evening ensemble. This jacket truly shines in its ability to adapt to your individual style and the demands of any event.
Customer Satisfaction Guaranteed
At Desert Rose Apparel, customer satisfaction is our top priority. We take pride in providing a seamless shopping experience, from the moment you place your order to the delivery of your carefully packaged jacket. Our dedicated customer service team is always ready to assist you with any inquiries or concerns you may have. We believe in the exceptional quality of our products, and we back it up with a satisfaction guarantee. If you're not completely satisfied with your Plaid American Flag Denim Jacket, simply reach out to us and we'll make it right.
Conclusion
The Plaid American Flag Denim Jacket is more than just another piece of clothing – it's a symbol of style, patriotism, and quality. Add a touch of flair to your wardrobe with this exceptional jacket from Desert Rose Apparel. Place your order now and get ready to turn heads with your impeccable fashion sense. Don't miss out on the opportunity to showcase your love for your country in a stylish and unique way.