Corduroy Plaid Jacket - Stylish and Comfortable Outerwear at Desert Rose Apparel
Jul 9, 2021
Fashion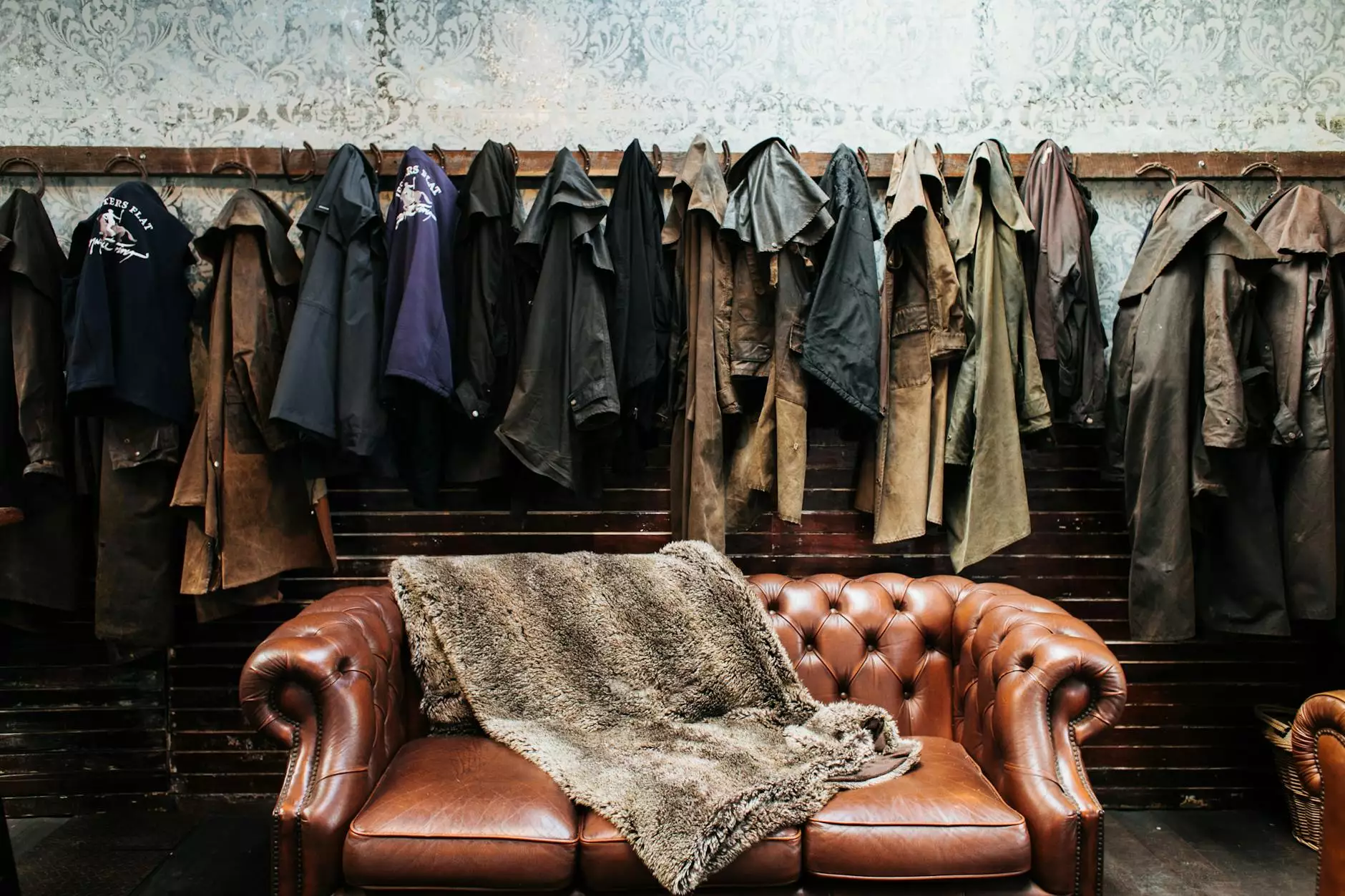 Find Your Perfect Corduroy Plaid Jacket at Desert Rose Apparel
Welcome to Desert Rose Apparel, your go-to destination for fashionable and high-quality outerwear. Within our wide range of products, we proudly present our Corduroy Plaid Jacket collection. Combining style, comfort, and durability, our jackets are crafted to make a statement and keep you warm during colder seasons.
Stay Trendy with Our Corduroy Plaid Jacket Collection
At Desert Rose Apparel, we understand that fashion trends are constantly evolving. That's why our Corduroy Plaid Jacket collection is designed with attention to detail, ensuring you can effortlessly incorporate the latest styles into your wardrobe. Our jackets feature a combination of classic plaid patterns and the timeless appeal of corduroy fabric, creating a sophisticated and chic look.
Uncompromising Quality and Comfort
When it comes to outerwear, quality and comfort are non-negotiable. Our Corduroy Plaid Jackets are crafted with the utmost care, using the finest materials and stitching techniques. The corduroy fabric provides a soft and cozy feel, while the plaid patterns add a touch of elegance. You can trust that our jackets are made to last, ensuring long-term satisfaction and value for your investment.
Stay Warm without Sacrificing Style
With Desert Rose Apparel's Corduroy Plaid Jackets, you no longer have to choose between staying warm and looking stylish. Our jackets offer the perfect blend of functionality and fashion, keeping you comfortable in cooler temperatures while allowing you to express your personal style. Whether you're heading out for a casual outing or a special event, our jackets are the perfect choice to elevate your look.
Find the Perfect Fit
We understand that finding the right fit is essential when it comes to jackets. That's why our Corduroy Plaid Jacket collection offers a variety of sizes and styles to suit different body types and preferences. With our detailed size chart and product descriptions, you can easily find the perfect fit for you. We believe that every individual should feel confident and comfortable in our apparel, and we strive to make that a reality.
Shop with Confidence at Desert Rose Apparel
As a trusted name in the eCommerce & Shopping - Apparel and Shoes category, Desert Rose Apparel is committed to providing an exceptional shopping experience. Our user-friendly website allows you to browse and purchase our Corduroy Plaid Jackets with ease. We offer secure payment options, fast shipping, and a hassle-free return policy, ensuring your satisfaction every step of the way.
Invest in Timeless Style with Desert Rose Apparel
When you choose a Corduroy Plaid Jacket from Desert Rose Apparel, you're investing in timeless style that will never go out of fashion. Our jackets are versatile pieces that can be dressed up or down, effortlessly transitioning from day to night. With their durable construction, you can enjoy long-lasting style that will turn heads for years to come.
Shop our Corduroy Plaid Jacket Collection Today
Don't miss out on owning a fashionable and cozy Corduroy Plaid Jacket from Desert Rose Apparel. Browse our collection now and find the perfect jacket to elevate your wardrobe. With our commitment to quality, style, and customer satisfaction, you can confidently shop with us for all your outerwear needs. Experience the Desert Rose Apparel difference today!