The Angel City LA Messenger Bag - Stylish and Functional
Jul 26, 2020
Fashion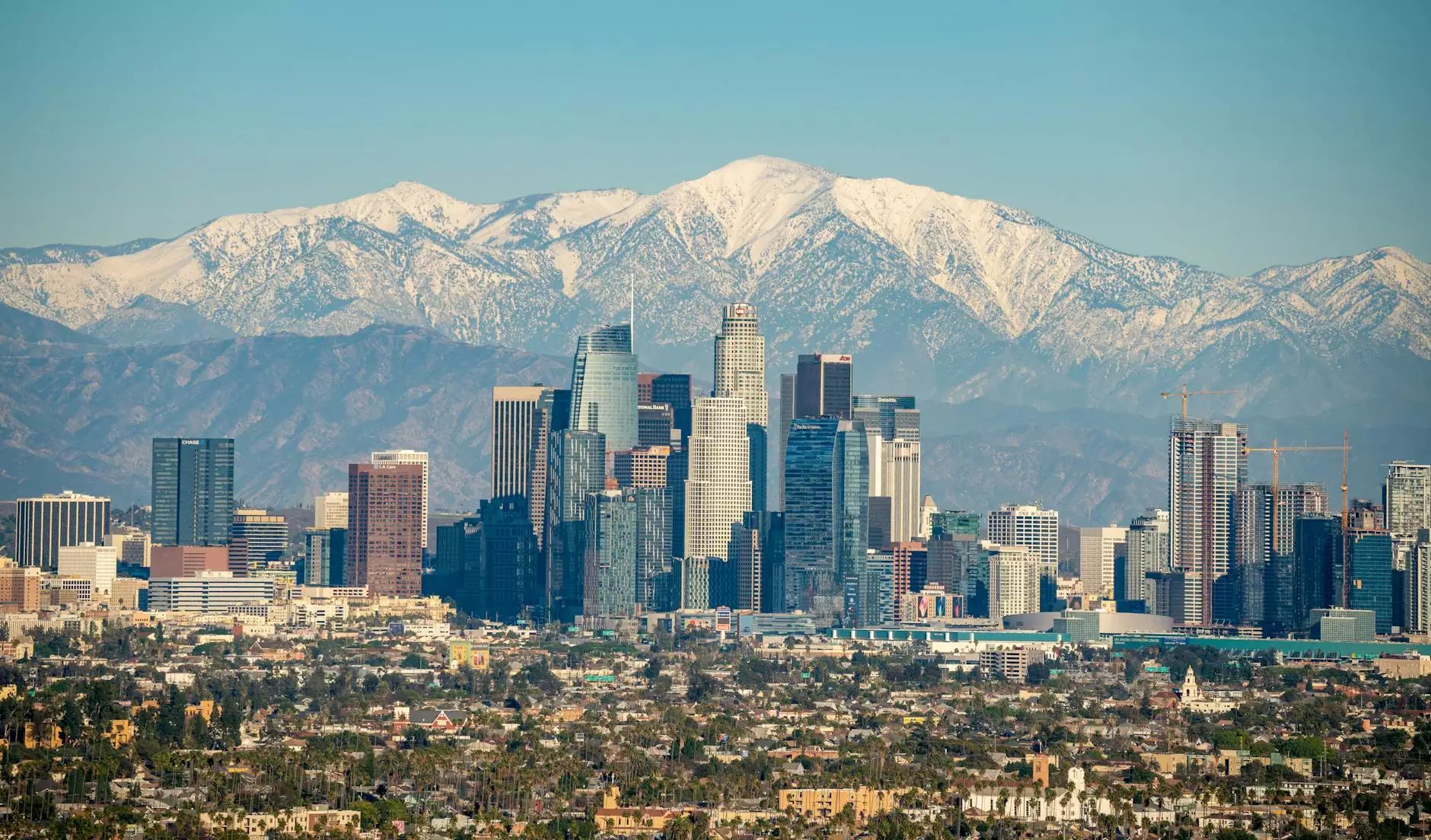 Welcome to Desert Rose Apparel, your ultimate destination for high-quality messenger bags. We pride ourselves on offering a wide range of fashionable and functional bags that perfectly blend style and utility. Our Angel City LA Messenger Bag is one of our most sought-after products, designed to meet the needs of modern individuals on the go.
The Perfect Blend of Style and Functionality
The Angel City LA Messenger Bag stands out from the crowd with its unique design and attention to detail. Crafted from premium materials, this bag not only looks great but is also built to last. Whether you're a student, a professional, or simply someone who appreciates well-designed accessories, this messenger bag is a must-have addition to your wardrobe.
Unparalleled Storage Capacity
With multiple compartments and pockets, the Angel City LA Messenger Bag provides unparalleled storage capacity. Its spacious main compartment can easily hold a laptop of up to 15 inches, ensuring you can carry your portable workstation with ease. The bag also features dedicated pockets for smartphones, chargers, pens, and other essentials, keeping your belongings organized and readily accessible.
Comfortable and Convenient
Comfort is another key feature of the Angel City LA Messenger Bag. The adjustable shoulder strap ensures a perfect fit, allowing you to carry the bag comfortably throughout the day. The padded back panel adds extra support, reducing strain on your shoulders and back. Additionally, the quick-release buckle makes it effortless to take the bag on and off, providing convenience when you're on the move.
Quality Materials for Durability
At Desert Rose Apparel, we understand the importance of durability. That's why the Angel City LA Messenger Bag is crafted from top-quality materials. The combination of premium canvas and genuine leather guarantees long-lasting performance. Rest assured, this bag will accompany you on your daily adventures for years to come, maintaining its stylish appearance and functionality.
Designed with Style in Mind
Not only is the Angel City LA Messenger Bag practical, but it also exudes style. Its sleek and modern design complements any outfit, making it a versatile accessory for both casual and professional settings. Whether you're heading to the office, campus, or a trendy café, this bag will elevate your look and make a statement.
A Messenger Bag for Every Occasion
From daily commutes to weekend getaways, the Angel City LA Messenger Bag is designed to adapt to your lifestyle. Its spacious interior ensures you can comfortably carry your belongings, while the secure closures provide peace of mind when you're on the move. Whether you're a busy professional, a student juggling books and gadgets, or a traveler exploring new horizons, this bag is the ideal companion.
Browse our Selection and Order Today
Ready to find your perfect messenger bag? Visit Desert Rose Apparel to explore our wide selection of Angel City LA Messenger Bags. Our website offers a user-friendly shopping experience, enabling you to effortlessly browse through our collection, select the bag that catches your eye, and place your order with just a few clicks.
As a valued customer, we prioritize your satisfaction. We provide secure payment options, reliable shipping services, and a hassle-free return policy, ensuring a seamless buying experience. Join the Desert Rose Apparel community and enjoy the convenience and style of our Angel City LA Messenger Bag today!