Surf Shop Key Chain
Mar 21, 2020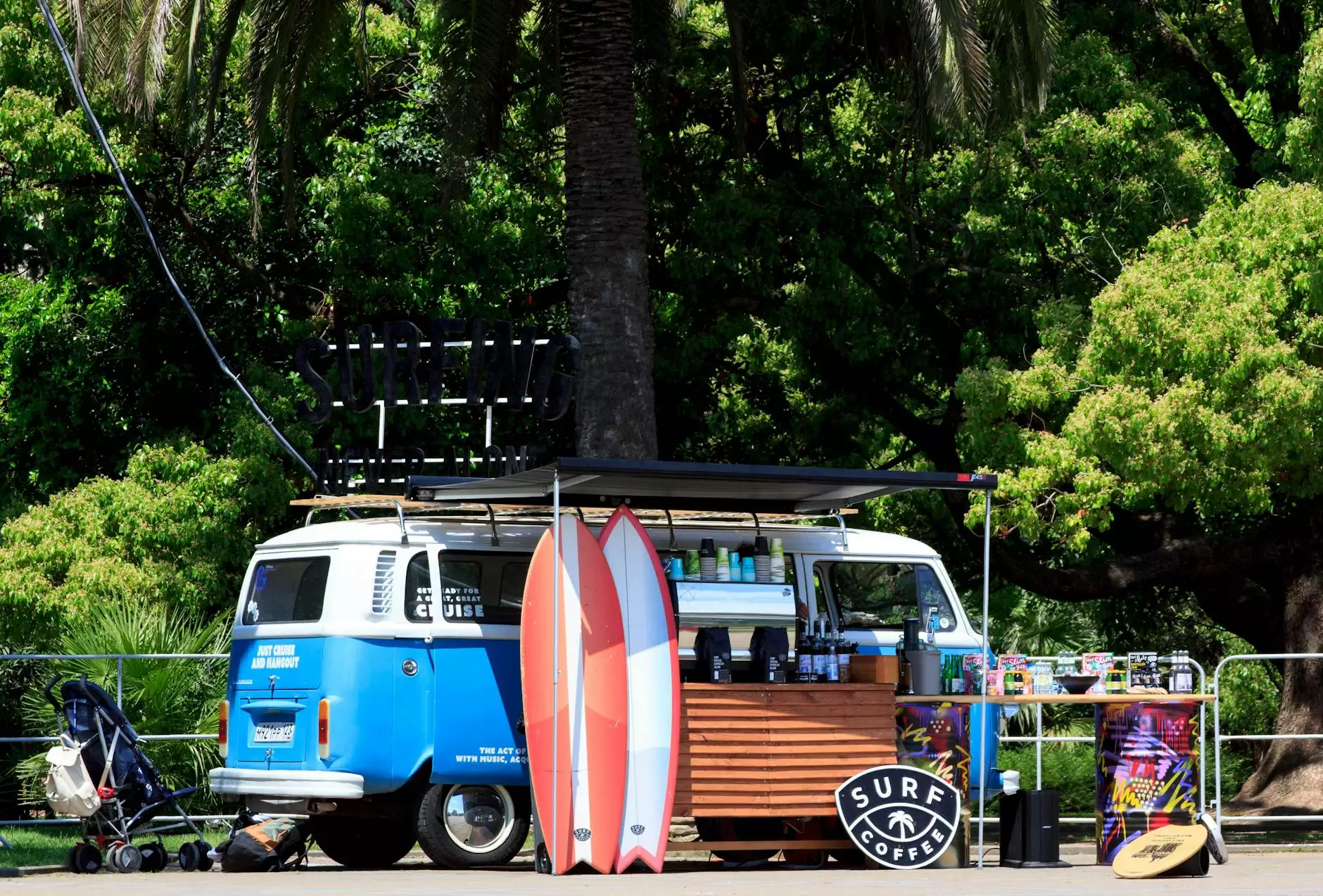 Experience the Essence of Surfing with Our Key Chains
Welcome to Desert Rose Apparel, the ultimate destination for surf enthusiasts. We are proud to present our exclusive collection of Surf Shop Key Chains, inspired by the thrilling world of surfing. Whether you're a seasoned surfer or simply love the beach lifestyle, our key chains are the perfect accessory to express your passion and style.
Diverse Range of Trendy Key Chains
At Desert Rose Apparel, we understand that every surfer has their own unique style. That's why we have curated a diverse range of trendy key chains to suit different preferences and tastes. Our collection features key chains made from high-quality materials, ensuring durability and style.
From vibrant and colorful designs to minimalist and elegant options, our Surf Shop Key Chains cater to a wide variety of aesthetic preferences. Choose from key chains featuring surfboard shapes, wave motifs, palm tree designs, and more. We regularly update our collection with the latest trends to keep you ahead of the fashion curve.
Express Your Love for Surfing Everywhere You Go
Our Surf Shop Key Chains not only provide a stylish addition to your keys but also allow you to express your love for surfing wherever you go. The key chains beautifully capture the essence of the surf culture, serving as a constant reminder of your passion for riding the waves.
Whether you're heading to the beach, running errands, or meeting friends, our key chains make a statement. They are the perfect conversation starter, allowing you to share your love for surfing and connect with other like-minded individuals.
Gifts for Surf Enthusiasts
Looking for the perfect gift for a surf-loving friend or family member? Our Surf Shop Key Chains make an ideal present. Surprise your loved ones with a key chain that reflects their passion for the ocean and the thrill of surfing. Our key chains come beautifully packaged, making them ready-to-gift and sure to impress.
Whether it's for a birthday, anniversary, or any special occasion, our Surf Shop Key Chains are a thoughtful choice that will be cherished for years to come. Show your loved ones just how much you understand their unique interests and passions.
Shop at Desert Rose Apparel Today
Ready to add a touch of surf culture to your everyday life? Explore our Surf Shop Key Chains at Desert Rose Apparel and find the one that speaks to you. With our commitment to quality and design, you can trust that our key chains are crafted with attention to detail and a passion for surfing.
Once you find your perfect Surf Shop Key Chain, you can effortlessly place an order through our secure checkout process. We offer fast and reliable shipping, ensuring your key chain arrives promptly at your doorstep.
Join the Desert Rose Apparel community today, and let our Surf Shop Key Chains become an integral part of your surfing journey. Embrace the surf lifestyle with confidence and style.
Get in Touch
If you have any questions or need further assistance, our dedicated customer support team is here to help. Contact us at [email protected] or give us a call at +1-123-456-7890. We are excited to hear from you and ensure your Desert Rose Apparel experience is exceptional.