Enchantress Lace Brief in Black
Apr 22, 2021
Fashion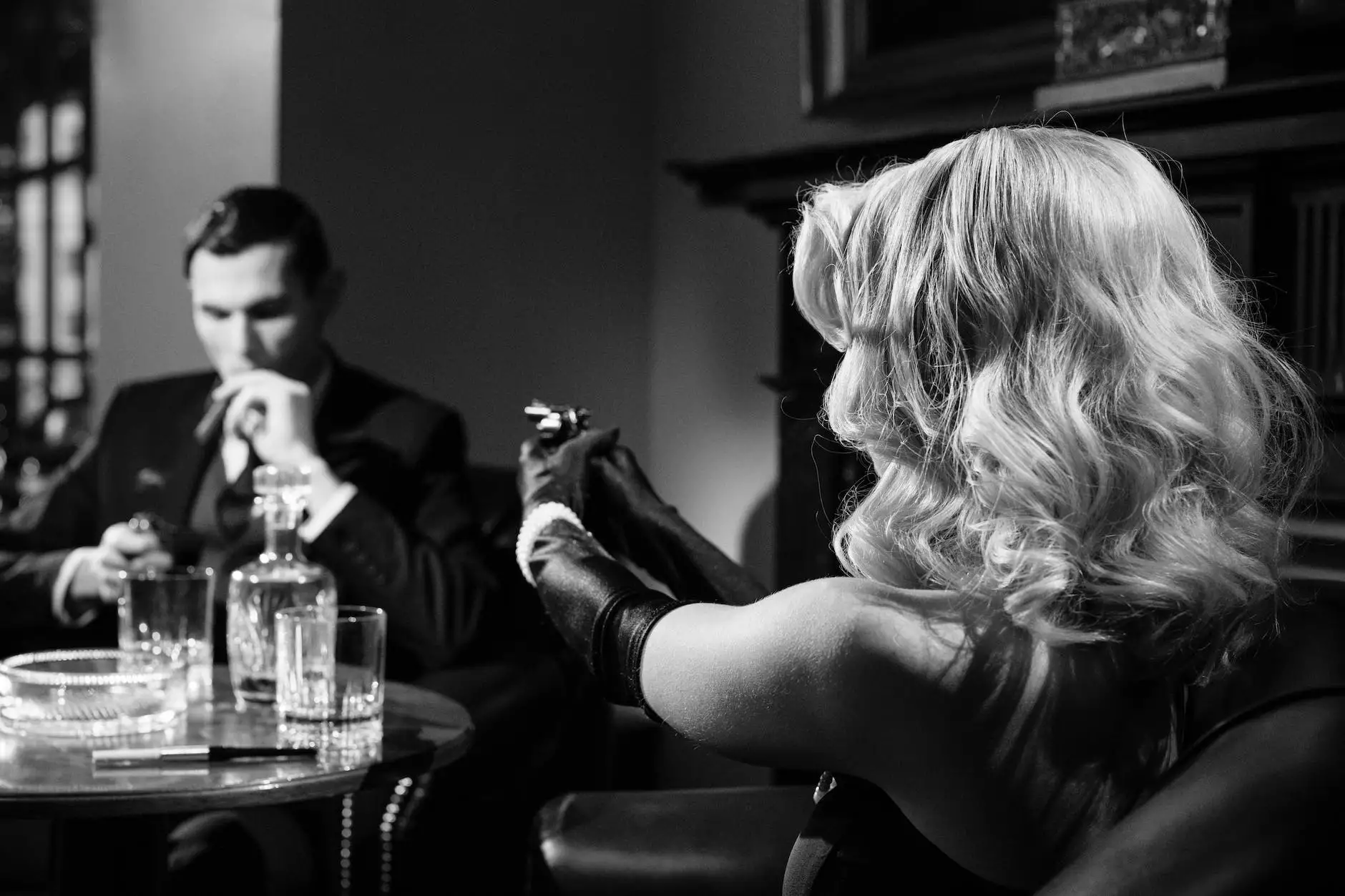 The Perfect Addition to Your Intimate Collection
The Enchantress Lace Brief in Black is a must-have piece for those wanting to enhance their lingerie collection. Designed and crafted by Desert Rose Apparel, a leading name in the world of intimate apparel, these lace briefs are the epitome of elegance and sophistication.
Unmatched Style and Comfort
Our Enchantress Lace Brief in Black offers a delicate balance between style and comfort. The intricately designed lace fabric not only adds a touch of sensuality but also feels soft against your skin. The briefs are thoughtfully crafted to provide a perfect fit and ensure all-day comfort.
Exceptional Quality and Craftsmanship
At Desert Rose Apparel, we take pride in our commitment to delivering exceptional quality products. The Enchantress Lace Brief in Black is no exception. Each pair is meticulously crafted with attention to detail, resulting in a high-end product that will make you feel luxurious and confident.
Perfect for Any Occasion
Whether you're looking for everyday comfort or a special piece for a romantic occasion, the Enchantress Lace Brief in Black is the perfect choice. Its versatility allows you to pair it with various lingerie tops or wear it as a standalone piece to add a touch of allure to your outfit.
Size and Fit
Our Enchantress Lace Brief in Black is available in a range of sizes to cater to different body types. Please refer to our size guide for accurate measurements and ensure the perfect fit.
Order Your Enchantress Lace Brief in Black Today
Experience the beauty and comfort of the Enchantress Lace Brief in Black by Desert Rose Apparel. Shop now and add this exquisite piece to your lingerie collection. Enjoy fast and secure shipping, exceptional customer service, and indulge in the luxury you deserve.
Customer Reviews
"These lace briefs are beautiful and incredibly comfortable. The attention to detail is exceptional!" - Emily
"I love how these briefs make me feel. They fit perfectly and the lace adds a touch of elegance." - Mia
"The Enchantress Lace Brief in Black is my new favorite! It's stylish, comfortable, and makes me feel amazing." - Sophie
"Desert Rose Apparel never fails to impress. These briefs are of top-notch quality and the lace design is stunning." - Olivia
Discover More from Desert Rose Apparel
Desert Rose Apparel offers a wide range of high-quality lingerie and intimate apparel to suit every style and preference. Browse our collection today and find the perfect pieces to embrace your confidence and sensuality.
Contact Us
If you have any questions about our Enchantress Lace Brief in Black or need assistance with your order, our friendly customer support team is here to help. Contact us via phone, email, or live chat for prompt and reliable assistance.