Steampunk Burning Goggles
May 23, 2019
Fashion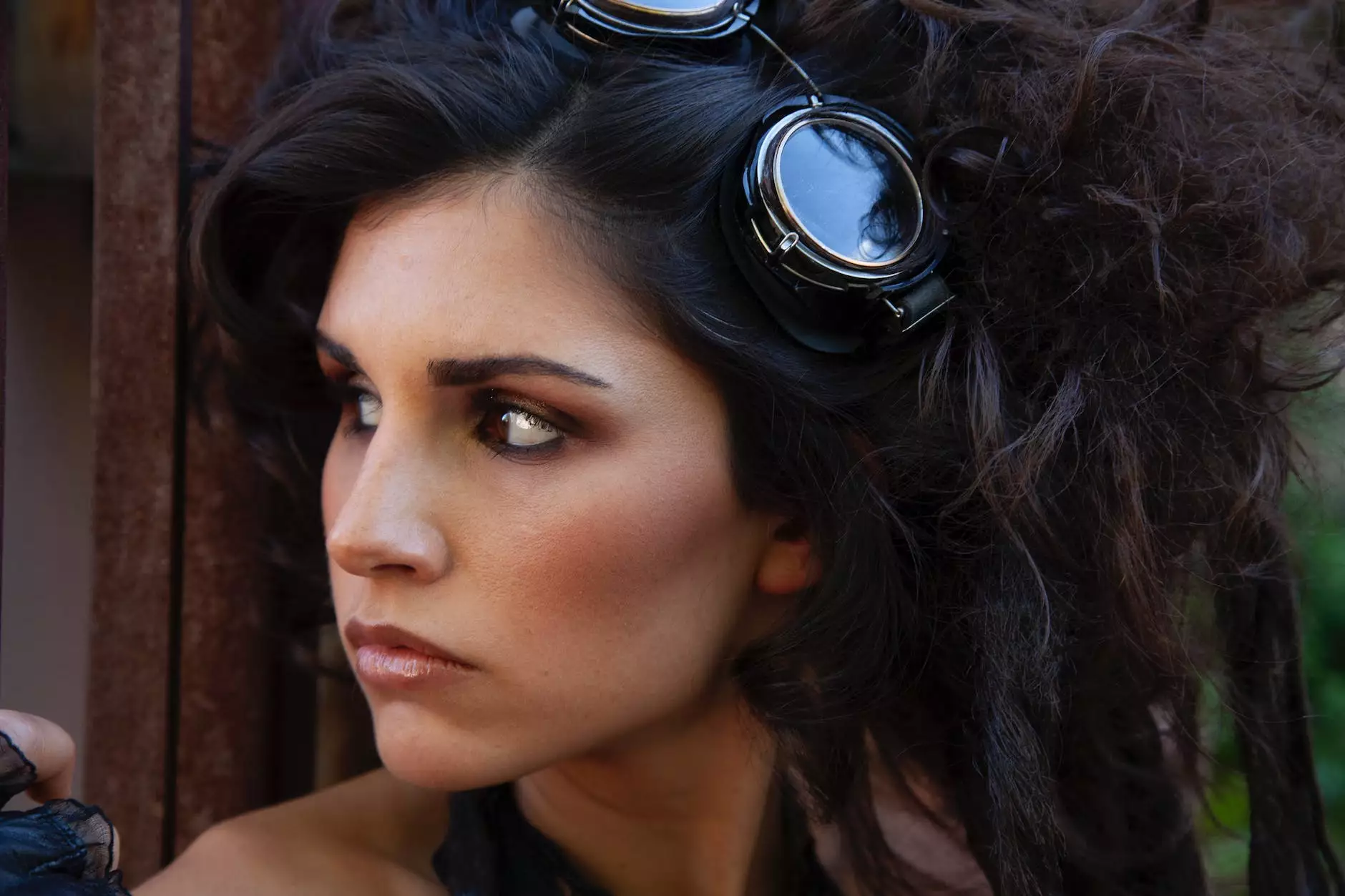 The Perfect Accessory for Your Steampunk Style
Welcome to Desert Rose Apparel, your go-to destination for all things steampunk! If you are a fan of the Victorian era, alternative fashion, and intricate details, you have come to the right place. Our collection of Steampunk Burning Goggles is sure to captivate your imagination and add a touch of excellence to your steampunk ensemble.
Unparalleled Craftsmanship and Quality
At Desert Rose Apparel, we understand the importance of wearing authentic and high-quality steampunk accessories. That's why our Steampunk Burning Goggles are meticulously crafted by skilled artisans who pay attention to every intricate detail. From the ornate frames to the adjustable straps, every element is designed to elevate your steampunk look.
Discover Your Unique Style
Our collection of Steampunk Burning Goggles offers a wide variety of styles to suit different tastes. Whether you prefer a vintage-inspired design with brass accents or a more futuristic look with glowing LED lights, we have something for everyone. You can choose from a range of lens colors and frame shapes to create a personalized, one-of-a-kind style that truly reflects your personality.
Functional and Versatile
Don't let the mesmerizing aesthetic fool you - our Steampunk Burning Goggles are not just for show. They are designed to be functional and provide exceptional eye protection. The lenses are made from high-quality materials that offer UV protection, shielding your eyes from the sun's harmful rays. Whether you're attending a steampunk convention, a festival, or simply want to make a bold fashion statement, these goggles are a must-have accessory.
Enhance Your Steampunk Look
Steampunk fashion is all about attention to detail and creating a cohesive look. The right accessories can take your outfit to the next level, and our Steampunk Burning Goggles are no exception. Pair them with a top hat, waistcoat, corset, and other steampunk essentials from our collection to create a head-turning ensemble that showcases your unique sense of style.
Shop with Confidence
At Desert Rose Apparel, customer satisfaction is our top priority. When you shop with us, you can expect excellent customer service, secure payment options, and fast shipping. We carefully package each order to ensure your Steampunk Burning Goggles arrive in pristine condition.
Unleash Your Steampunk Creativity
Steampunk fashion is a gateway to unleash your creativity and embrace a world of imagination. The Steampunk Burning Goggles from Desert Rose Apparel offer you the opportunity to express your individuality and immerse yourself in the captivating realm of steampunk. Join our community of steampunk enthusiasts and let your imagination soar.
Shop Steampunk Burning Goggles Today
Are you ready to take your steampunk style to new heights? Browse our collection of Steampunk Burning Goggles at Desert Rose Apparel and find the perfect pair to complete your steampunk look. With their unparalleled craftsmanship, functionality, and unique designs, our goggles are the ideal accessory for any steampunk enthusiast. Shop with us today and embrace the fascinating world of steampunk fashion!