Authentic Chullo Cap Hand Made in Peru 100% Alpaca
Jan 17, 2021
Fashion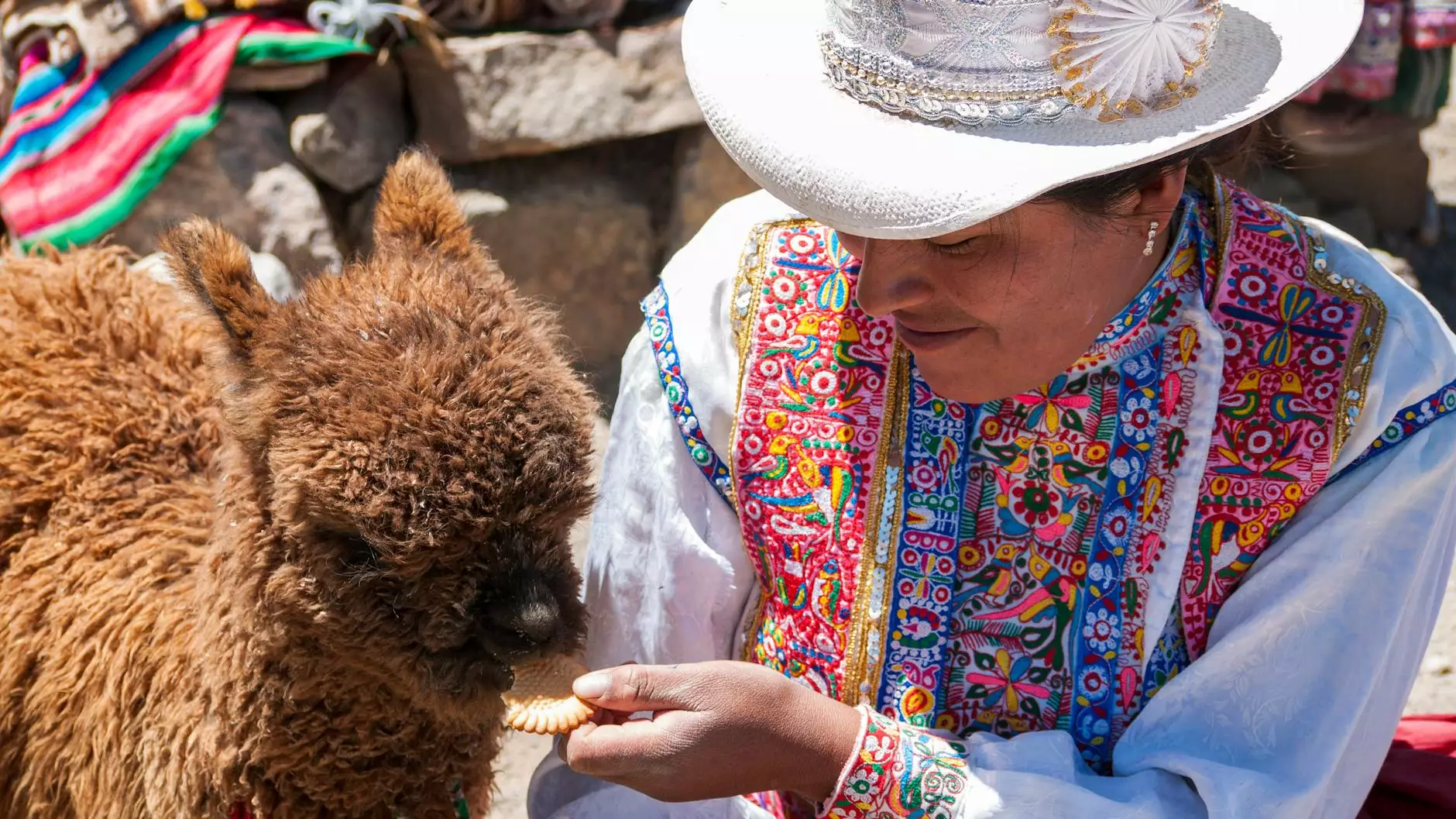 Experience the Exquisite Craftsmanship of Desert Rose Apparel Chullo Caps
Welcome to Desert Rose Apparel, your premier destination for authentic and handcrafted chullo caps made in Peru. We take pride in offering you the finest selection of chullo caps, meticulously crafted by skilled artisans using 100% Alpaca wool.
Unparalleled Quality and Comfort
The authenticity and quality of our chullo caps are unmatched. Each cap is hand-knitted with utmost care and attention to detail, ensuring superior craftsmanship. Made from 100% Alpaca wool, our caps are incredibly soft, warm, and hypoallergenic, making them perfect for colder climates or any winter adventure.
Unique Designs that Embrace Tradition
At Desert Rose Apparel, we celebrate the rich cultural heritage of Peru by offering chullo caps with unique designs inspired by Andean traditions. Each cap tells a story of craftsmanship passed down through generations, featuring intricate patterns and vibrant colors that showcase the diversity and beauty of Peruvian culture.
Elevate Your Style with Desert Rose Apparel
Our chullo caps not only offer exceptional warmth and comfort but also add a touch of style to any outfit. Whether you're exploring the great outdoors or strolling through the city, our caps are the perfect accessory to express your individuality and embrace the spirit of adventure. Let our chullo caps become a statement piece that reflects your unique personality.
Wide Selection to Suit Every Taste
At Desert Rose Apparel, we understand the importance of choice. That's why we offer a wide selection of chullo caps, each with its own distinctive design. From bold and vibrant patterns to subtle and elegant motifs, you'll find a chullo cap that suits your personal style and preference. Explore our collection and find the perfect cap to elevate your wardrobe.
100% Alpaca Wool: Our chullo caps are crafted using pure and luxurious Alpaca wool, known for its exceptional warmth, softness, and durability.
Authentic Peruvian Craftsmanship: Each cap is meticulously hand-knitted by skilled artisans in Peru, following traditional techniques passed down through generations.
Hypoallergenic and Eco-Friendly: Alpaca wool is naturally hypoallergenic and sustainable, making our caps a great choice for those with sensitive skin and a commitment to the environment.
Unique and Expressive: Our chullo caps feature a wide range of designs, allowing you to make a bold fashion statement and showcase your individuality.
Versatile and Functional: Whether you're heading out for a winter adventure or simply braving the cold, our chullo caps provide exceptional warmth and protection.
Shop with Confidence at Desert Rose Apparel
When you choose Desert Rose Apparel, you can shop with confidence, knowing that you are getting an authentic and high-quality chullo cap. We are committed to providing you with excellent customer service and ensuring your complete satisfaction with every purchase. Our secure online ordering process and fast shipping guarantee a convenient and seamless shopping experience.
Discover the Authentic Chullo Cap Hand Made in Peru Today
Enhance your style and embrace the warmth of an authentic chullo cap handcrafted in Peru. Browse our collection at Desert Rose Apparel and find the perfect cap that reflects your unique personality and love for exquisite craftsmanship. Join us in celebrating the beauty of Peruvian culture and make a fashion statement that will turn heads wherever you go.
© 2023 Desert Rose Apparel. All rights reserved.