Camo Wings Skinny Jeans
Mar 5, 2020
Fashion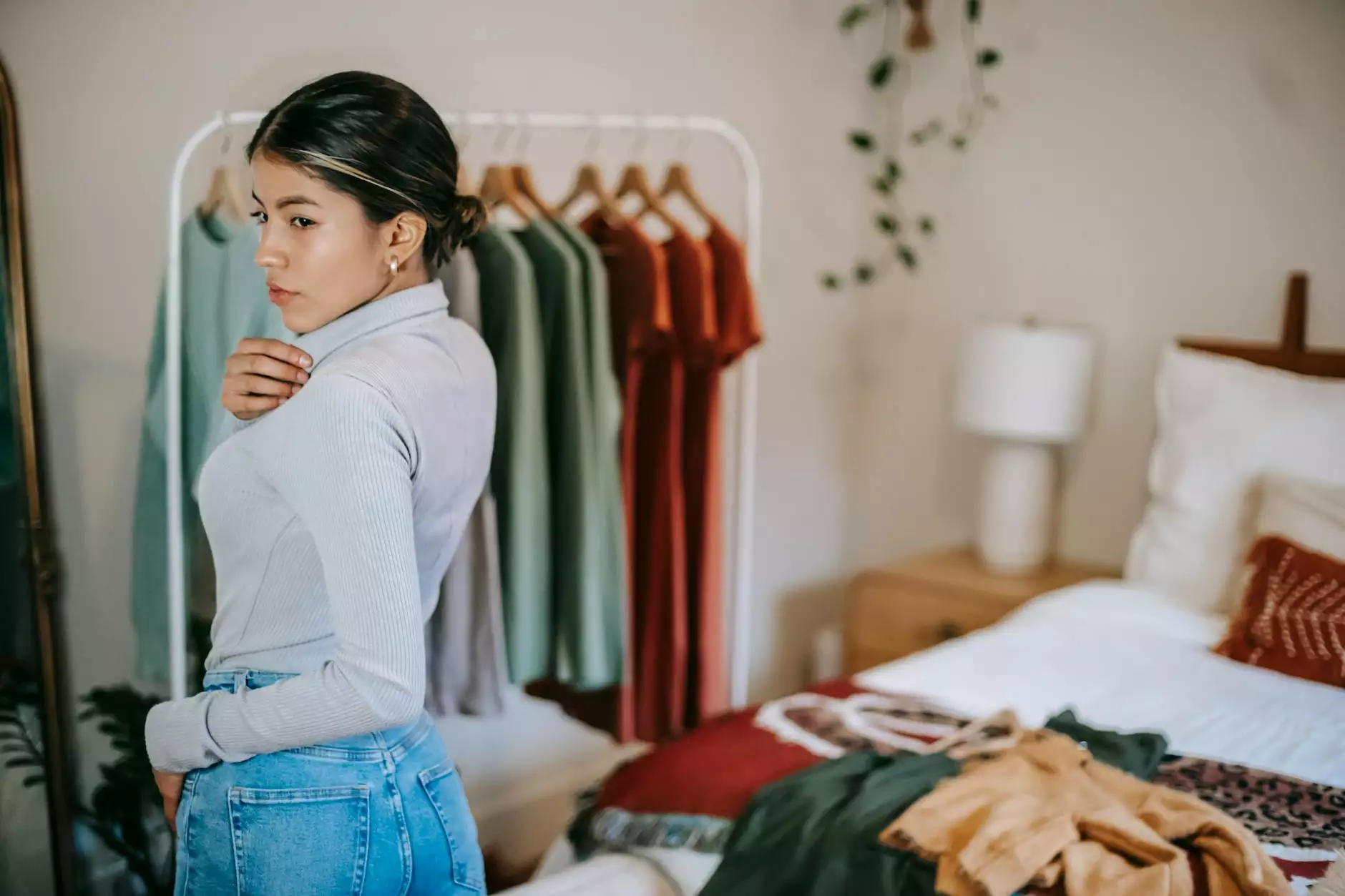 The Perfect Blend of Style and Comfort
At Desert Rose Apparel, we proudly present our exclusive collection of Camo Wings Skinny Jeans. Designed with meticulous attention to detail, these jeans are the perfect blend of style and comfort. Whether you're going for a casual day out or a night on the town, these jeans will make a bold statement.
Elevate Your Fashion Game
Our Camo Wings Skinny Jeans are crafted from high-quality denim, ensuring durability and long-lasting wear. The sleek and slim fit complements various body types, giving you a flattering silhouette. The unique camo wings design on the back pockets adds an edgy twist to the classic skinny jeans.
Unparalleled Comfort
We understand that comfort is a top priority when it comes to choosing the perfect pair of jeans. That's why our Camo Wings Skinny Jeans are made from a blend of premium fabrics that provide stretch and flexibility without compromising on style. The soft and breathable material ensures all-day comfort, making these jeans your go-to option.
Versatile Styling Options
With our Camo Wings Skinny Jeans, you can effortlessly create versatile outfits for any occasion. Pair them with a casual t-shirt and sneakers for a relaxed look, or dress them up with a blouse and heels for a night out. These jeans are a versatile wardrobe staple that will elevate your fashion game.
The Perfect Fit for Every Body Type
We believe that everyone deserves to feel confident in their own skin. Our Camo Wings Skinny Jeans are available in a wide range of sizes, ensuring the perfect fit for every body type. Whether you're petite or plus-size, these jeans will embrace your curves and make you feel fabulous.
Shop the Latest Trends
Desert Rose Apparel is your ultimate destination for the latest trends in the world of apparel and shoes. We curate our collection to offer you the most fashionable and high-quality products. Explore our website to discover a wide range of clothing options that cater to your unique style preferences.
The Desert Rose Apparel Difference
As a premier eCommerce store in the apparel and shoes category, Desert Rose Apparel stands out from the competition. Our commitment to quality, style, and customer satisfaction sets us apart. We strive to provide an exceptional shopping experience by offering affordable prices, secure transactions, and efficient customer support.
Discover Your Perfect Pair
Ready to make a statement with Camo Wings Skinny Jeans? Visit our website and browse through our extensive collection of jeans. With easy navigation and detailed product descriptions, finding your perfect pair is just a few clicks away. Join countless satisfied customers who have found their new favorite jeans at Desert Rose Apparel.
Unleash Your Style with Desert Rose Apparel
Desert Rose Apparel empowers you to unleash your unique style and express yourself with confidence. Our extensive selection of apparel and shoes caters to all tastes and preferences. We continually update our inventory with the latest fashion trends so that you can stay ahead of the curve. Shop with us today and experience the Desert Rose Apparel difference!