Grinders & Jars
Mar 16, 2022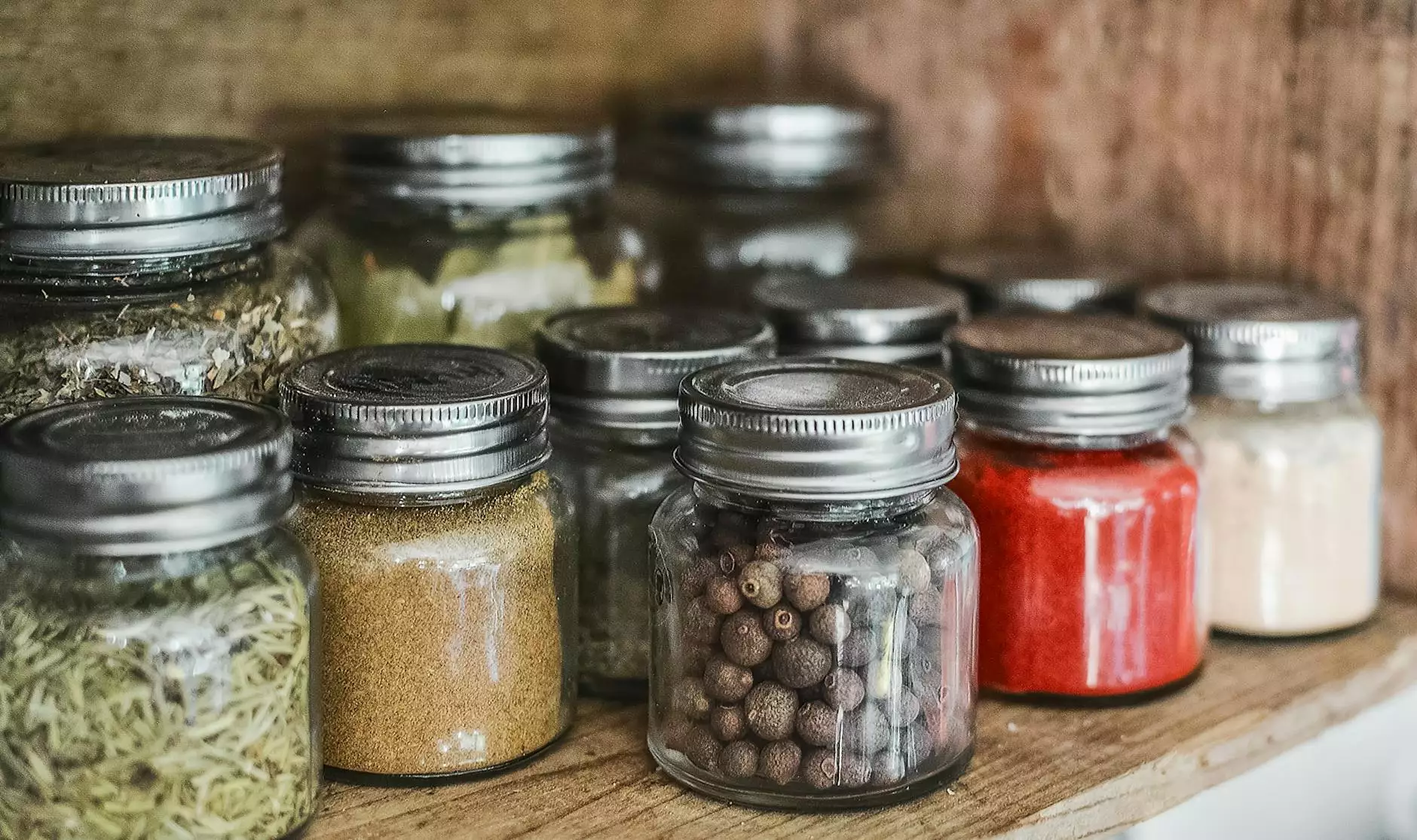 Welcome to Desert Rose Apparel's collection of Grinders & Jars!
High-Quality Grinders for All Your Needs
At Desert Rose Apparel, we understand the importance of having the right tools for your lifestyle. That's why we offer a diverse range of high-quality grinders to suit all your needs. Whether you're a professional chef, a home cook, or a passionate foodie, our collection has got you covered.
Efficiency and Durability
Our grinders are expertly designed to provide optimal efficiency and long-lasting durability. Made from top-of-the-line materials, they are built to withstand heavy use and maintain their performance over time. With a focus on precision engineering and ergonomic design, our grinders ensure effortless grinding with every use.
Variety of Options
We understand that everyone has different preferences when it comes to grinding. That's why we offer a variety of options to suit your specific needs. From manual grinders to electric ones, from spice grinders to coffee grinders, you'll find the perfect tool to enhance your culinary experience.
Stylish and Functional Jars
In addition to our extensive grinder collection, we also offer a wide range of stylish and functional jars. From preserving your homemade jams and sauces to organizing your pantry, our jars are designed to add both beauty and functionality to your kitchen.
Premium Quality Materials
Our jars are made from premium quality materials that guarantee optimal preservation and storage. With airtight seals and innovative designs, our jars keep your ingredients fresh and well-maintained. Whether you're a professional chef or a home cook, you can trust our jars to enhance your culinary creations.
Practical and Versatile
Our collection includes jars of various sizes and shapes to cater to your specific storage needs. From small spice jars to large food storage containers, you'll find everything you need to organize your kitchen and keep your ingredients within easy reach. The versatility of our jars makes them a valuable addition to any culinary environment.
Discover Desert Rose Apparel's Collection Today
Ready to elevate your culinary experience? Browse our collection of grinders and jars at Desert Rose Apparel today. With our commitment to quality and customer satisfaction, we guarantee that you'll find the perfect tools to enhance your cooking endeavors.
Unparalleled Customer Service
At Desert Rose Apparel, we prioritize customer satisfaction above all else. Our dedicated team is always ready to assist you with any questions or concerns you may have. We strive to provide an unparalleled shopping experience that keeps our customers coming back for more.
Secure and Convenient Online Shopping
Shopping with Desert Rose Apparel is safe, secure, and convenient. Our user-friendly website allows you to browse our collection with ease. With our secure payment options and fast shipping, you can shop with confidence and have your grinders and jars delivered right to your doorstep.
Explore More at Desert Rose Apparel
Desert Rose Apparel is your one-stop shop for all your apparel and shoe needs. As an eCommerce & Shopping platform specializing in top-notch quality, our vast collection caters to a wide range of styles and preferences. Explore our website today and discover the perfect items to enhance your personal style.
eCommerce & Shopping - Apparel and shoes
High-quality grinders for efficient grinding
Premium jars for stylish and functional storage
Wide range of options to suit different needs
Premium quality materials for durability
Practical and versatile designs
Unparalleled customer service