Mixed Media Blouse - Elevate Your Wardrobe with Desert Rose Apparel!
Jul 23, 2020
Fashion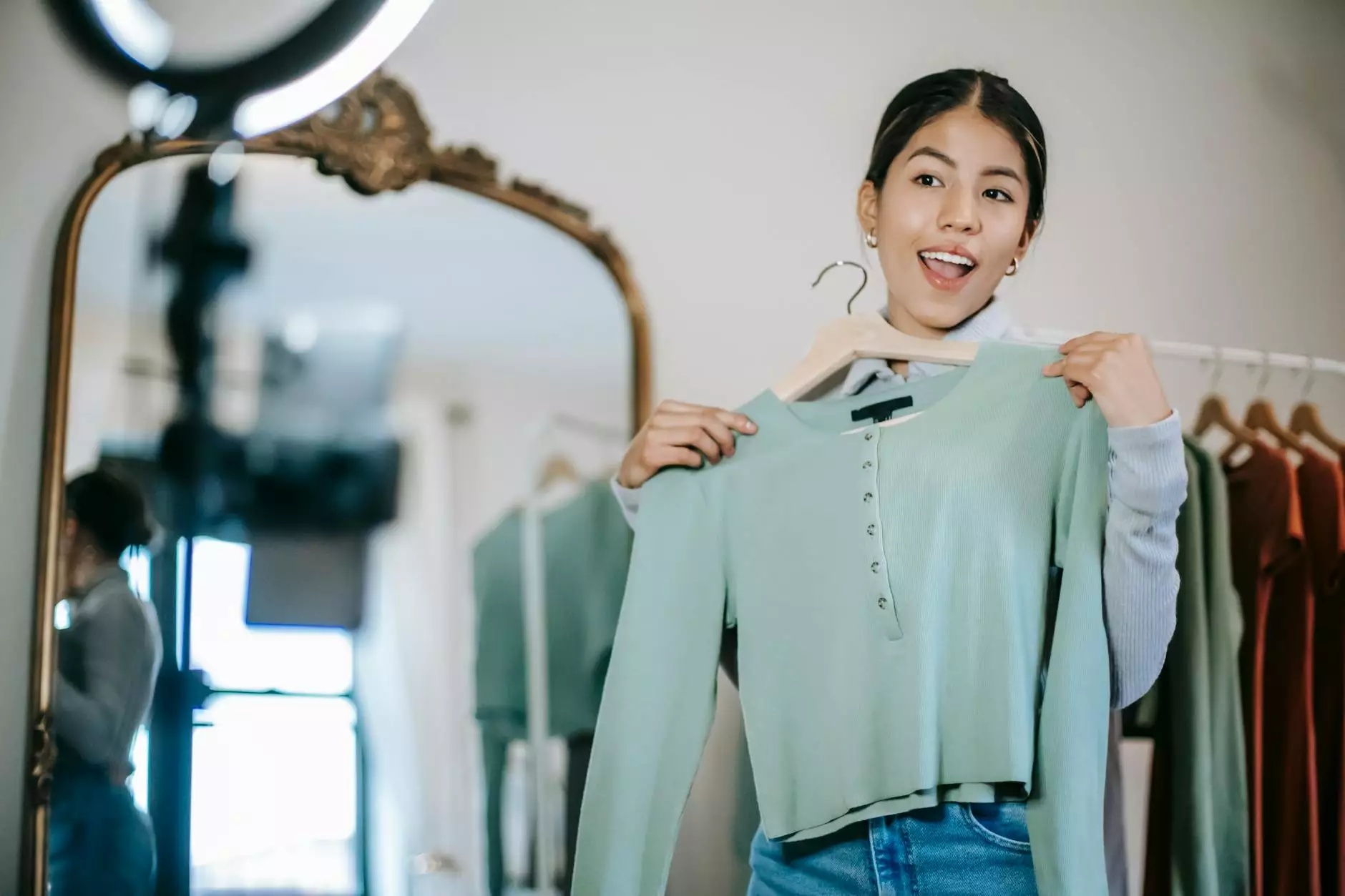 Experience Style and Elegance with Our Mixed Media Blouse
Desert Rose Apparel presents the exquisite Mixed Media Blouse, designed to bring sophistication and versatility to your wardrobe. Our carefully curated collection of trendy apparel showcases the latest fashion trends, making us a leader in the eCommerce & Shopping - Apparel and shoes category. Elevate your style with our captivating Mixed Media Blouse and let your personality shine through.
Unleash Your Unique Style with the Mixed Media Blouse
Our Mixed Media Blouse offers a perfect blend of style, comfort, and elegance. Crafted using high-quality fabrics and meticulous attention to detail, this blouse is designed to make a statement. Whether you're heading to a formal event or want to add a touch of sophistication to your everyday outfits, the Mixed Media Blouse is the perfect choice.
Unparalleled Versatility
With its versatile design, the Mixed Media Blouse can effortlessly transition from day to night. Pair it with tailored trousers for a professional look or dress it down with jeans for a casual-chic ensemble. The possibilities are endless, allowing you to create multiple stunning outfits with just one piece.
Impeccable Craftsmanship
At Desert Rose Apparel, we take pride in our commitment to delivering exceptional quality. The Mixed Media Blouse showcases our dedication to impeccable craftsmanship and attention to detail. Every stitch is carefully executed to ensure a flawless finish that will withstand the test of time.
Comfortable and Breathable
We understand the importance of comfort, especially when it comes to apparel. The Mixed Media Blouse is crafted with breathable fabrics that keep you cool and comfortable, even during warmer days. The lightweight feel allows for effortless movement, ensuring you always feel your best while wearing our blouse.
Shop Desert Rose Apparel and Upgrade Your Wardrobe Today!
When it comes to fashion, Desert Rose Apparel stands out as a trusted name. Our commitment to excellence is reflected in our vast collection of high-quality apparel. With the Mixed Media Blouse, you'll elevate your style, captivate attention, and leave a lasting impression.
Why Choose Desert Rose Apparel?
Unrivaled quality in every garment
Carefully curated fashion trends
Exceptional customer service
Fast and reliable shipping
Easy returns and exchanges
Don't settle for ordinary - choose Desert Rose Apparel and experience fashion like never before. Shop our Mixed Media Blouse today and treat yourself to a wardrobe upgrade that will make you feel confident and stylish in every situation. Join our loyal customer base and discover why Desert Rose Apparel is the go-to destination for fashion-forward individuals.
Contact Us
If you have any questions about our Mixed Media Blouse or need assistance with your order, our dedicated customer support team is here to help. You can reach us via email at [email protected] or by calling our toll-free number 1-800-123-4567. We're always ready to provide personalized service and ensure your shopping experience exceeds your expectations.
© 2021 Desert Rose Apparel. All rights reserved.