American Flag Luggage Tag
Sep 18, 2021
Fashion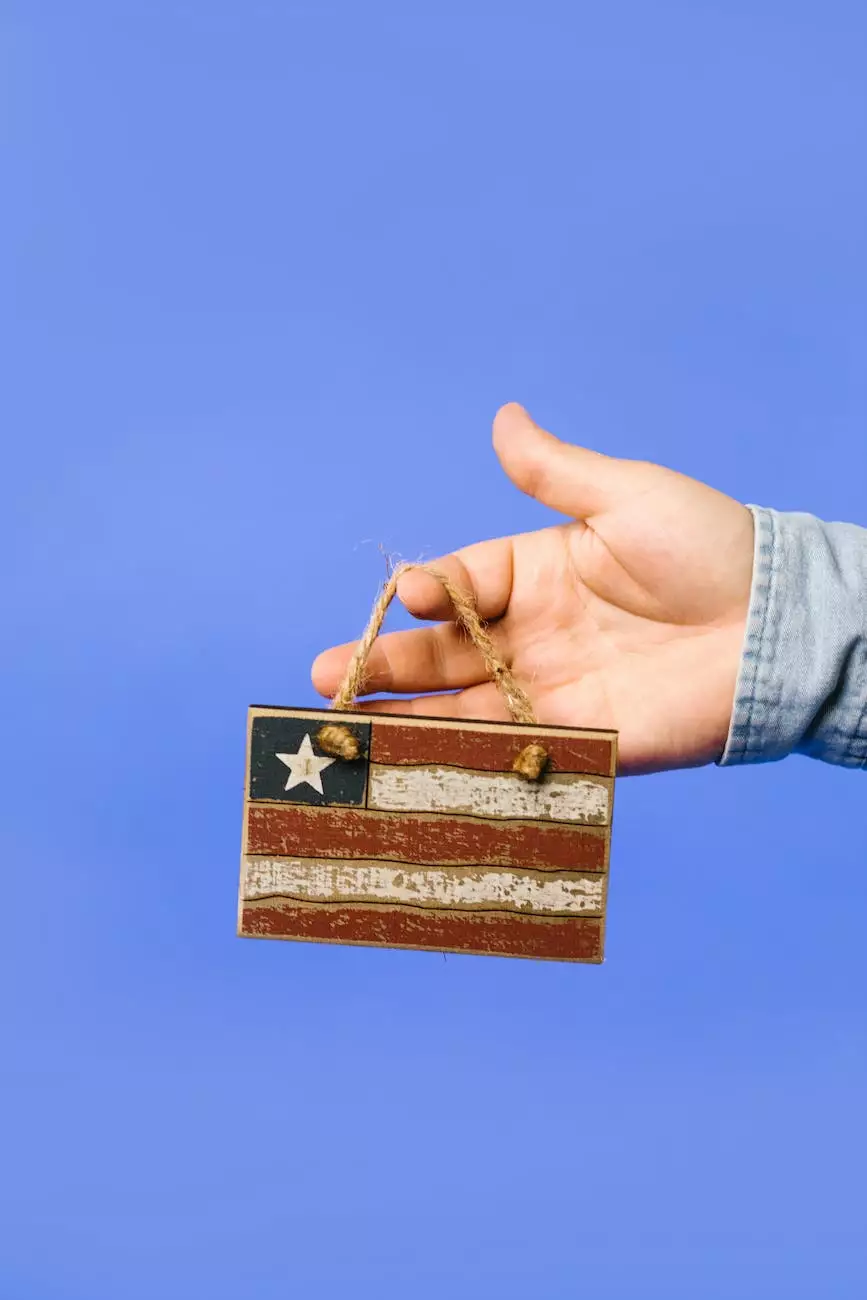 Stand Out with a Patriotic Touch
At Desert Rose Apparel, we understand the importance of personal style and expression. Our American Flag Luggage Tag collection allows you to showcase your love for your country while traveling the world. With meticulous attention to detail, our handcrafted luggage tags offer both functionality and style.
Quality Craftsmanship
Our American Flag Luggage Tags are meticulously crafted using high-quality materials to ensure durability and longevity. The vibrant colors of the American flag are precisely represented, showcasing its iconic design. Each tag is carefully stitched, providing a seamless combination of strength and style.
Easy Identification
Traveling can often be stressful, especially when trying to locate your luggage at busy airports or bustling train stations. Our American Flag Luggage Tags make it easy to identify your bags at a glance. The bold and distinctive design ensures that your luggage stands out from the crowd, saving you valuable time and reducing the risk of misplaced bags.
Functional and Versatile
Our luggage tags are not only visually appealing but also highly functional. Each tag features a sturdy strap that securely attaches to your luggage, providing peace of mind during your travels. The clear window on the back of the tag allows you to insert your contact information, making it easy for others to return your bags in case of loss. Our tags are suitable for suitcases, backpacks, duffel bags, and more.
Express Your Patriotism
Whether you're a frequent traveler or just planning your next adventure, our American Flag Luggage Tags allow you to proudly display your patriotism. Let your love for your country shine through by adding a touch of red, white, and blue to your belongings. Our tags are the perfect accessory for American holidays, military homecomings, or simply for those who want to show their national pride.
Perfect Gift Option
Looking for a unique and meaningful gift? Our American Flag Luggage Tags make an excellent choice. Whether it's for a loved one who enjoys exploring new destinations or a friend who serves in the military, our tags are a thoughtful way to show appreciation and support. Surprise them with a gift that combines functionality with patriotism.
Browse Our Selection
Desert Rose Apparel offers a wide variety of American Flag Luggage Tags to suit your personal style and preferences. Explore our collection online and find the perfect tag to accompany you on your next journey. From subtle designs to bold statements, we have something for everyone.
Order Your American Flag Luggage Tag Today
Add a touch of patriotism to your travels with our American Flag Luggage Tags. Place your order today and experience the combination of style, quality, and functionality that makes Desert Rose Apparel a trusted choice among passionate travelers. Make a statement with your luggage and let your American spirit shine wherever you go!