Desert Rose Apparel - T-Shirt Collection
May 11, 2019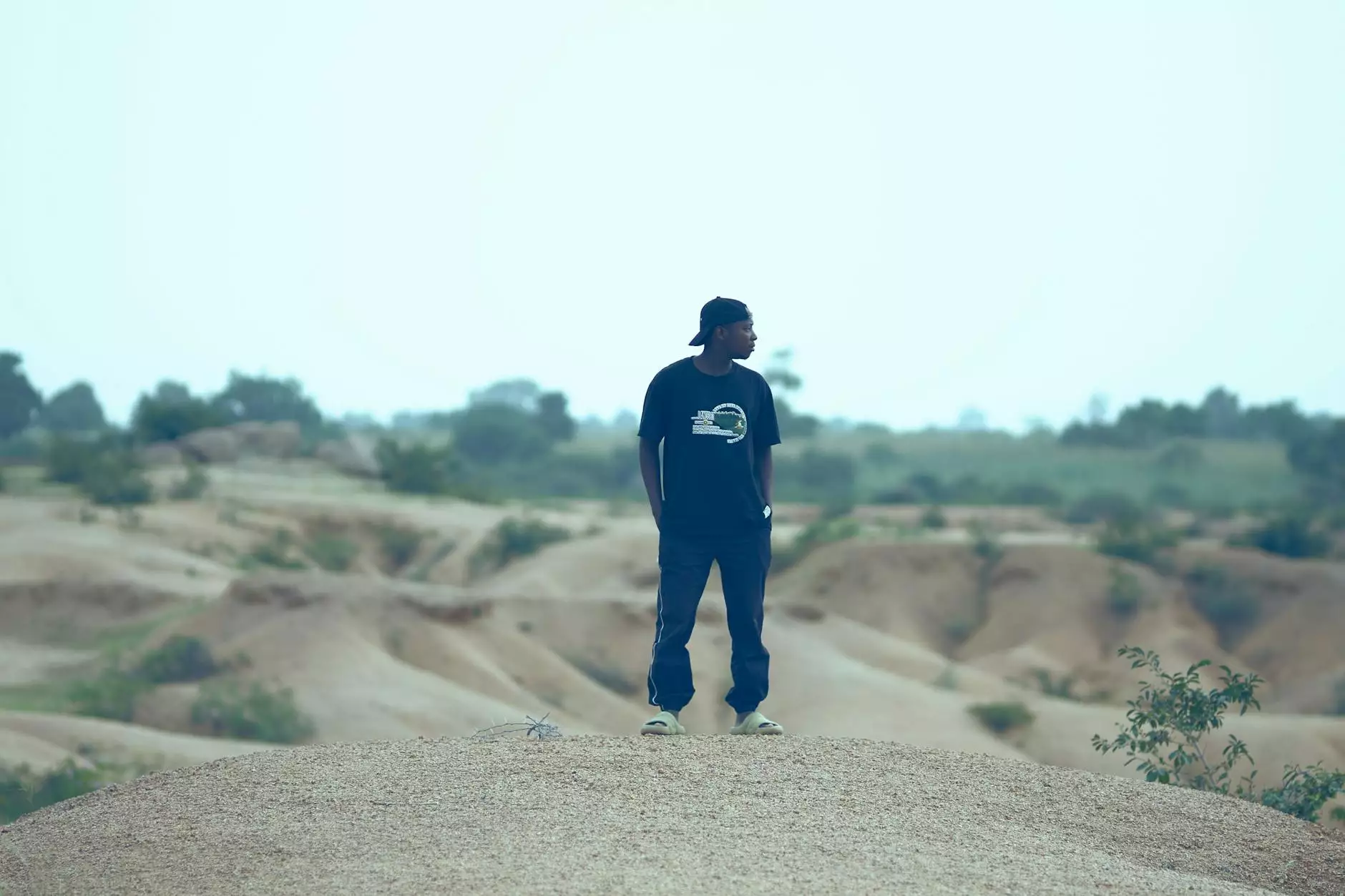 Explore Our Extensive T-Shirt Collection
Welcome to Desert Rose Apparel, your ultimate destination for premium t-shirts online. As one of the leading eCommerce & Shopping websites in the field of apparel and shoes, we take pride in curating a diverse collection of t-shirts that cater to different styles and preferences.
With a focus on quality, style, and comfort, our t-shirt collection is designed to meet the fashion needs of both men and women. Whether you're looking for a casual, everyday t-shirt or a statement piece to make heads turn, Desert Rose Apparel has got you covered.
Wide Range of Styles and Designs
Our t-shirt collection features a wide range of styles and designs, ensuring that you find something that suits your individual taste. From classic crew-neck t-shirts to trendy V-neck options, we offer an extensive variety to meet different style preferences.
At Desert Rose Apparel, we understand that fashion is all about self-expression. That's why our t-shirt collection showcases a plethora of designs, ranging from minimalist graphics to bold, eye-catching prints. Whether you prefer simple and elegant patterns or expressive artwork, our collection has something for everyone.
Uncompromised Quality and Comfort
We believe that fashion should never come at the cost of comfort. That's why all our t-shirts are crafted from high-quality materials that ensure lasting durability and exceptional comfort. Every stitch and fabric choice is made with meticulous attention to detail to guarantee a premium product that you'll love.
Our t-shirts are not only stylish but also designed to provide a comfortable fit. We prioritize the use of soft fabrics and precise size measurements, ensuring that our t-shirts feel great to wear all day long. Whether you're lounging at home or heading out for a night out with friends, our t-shirts will keep you looking and feeling your best.
Perfect for Every Occasion
Versatility is key when it comes to t-shirts, and we understand the importance of having the right piece for every occasion. At Desert Rose Apparel, our t-shirt collection caters to different events and settings, allowing you to effortlessly create various stylish looks.
For casual outings, our collection offers comfortable and stylish t-shirts that are perfect for pairing with jeans or shorts. If you're aiming for a more polished look, our range of premium t-shirts can be easily dressed up with tailored pants or a skirt. With our t-shirts, you can effortlessly transition from day to night and make a fashion statement wherever you go.
Shop the Finest T-Shirts at Desert Rose Apparel
Experience the best of online shopping by exploring our t-shirt collection at Desert Rose Apparel. With our user-friendly website, you can easily browse through the available options, filter by size, color, or design, and find the perfect t-shirt that matches your style.
Our commitment to customer satisfaction extends beyond the purchase. We offer secure payment options and provide prompt shipping services to ensure a seamless shopping experience. In case you have any inquiries or need assistance, our dedicated customer support team is always ready to help.
Discover the joy of owning high-quality, stylish t-shirts when you shop at Desert Rose Apparel. Browse our collection now and add a touch of fashion to your wardrobe!