Men's Hoodies & Jackets: Badass, Skull, & Graphic
Mar 5, 2019
Fashion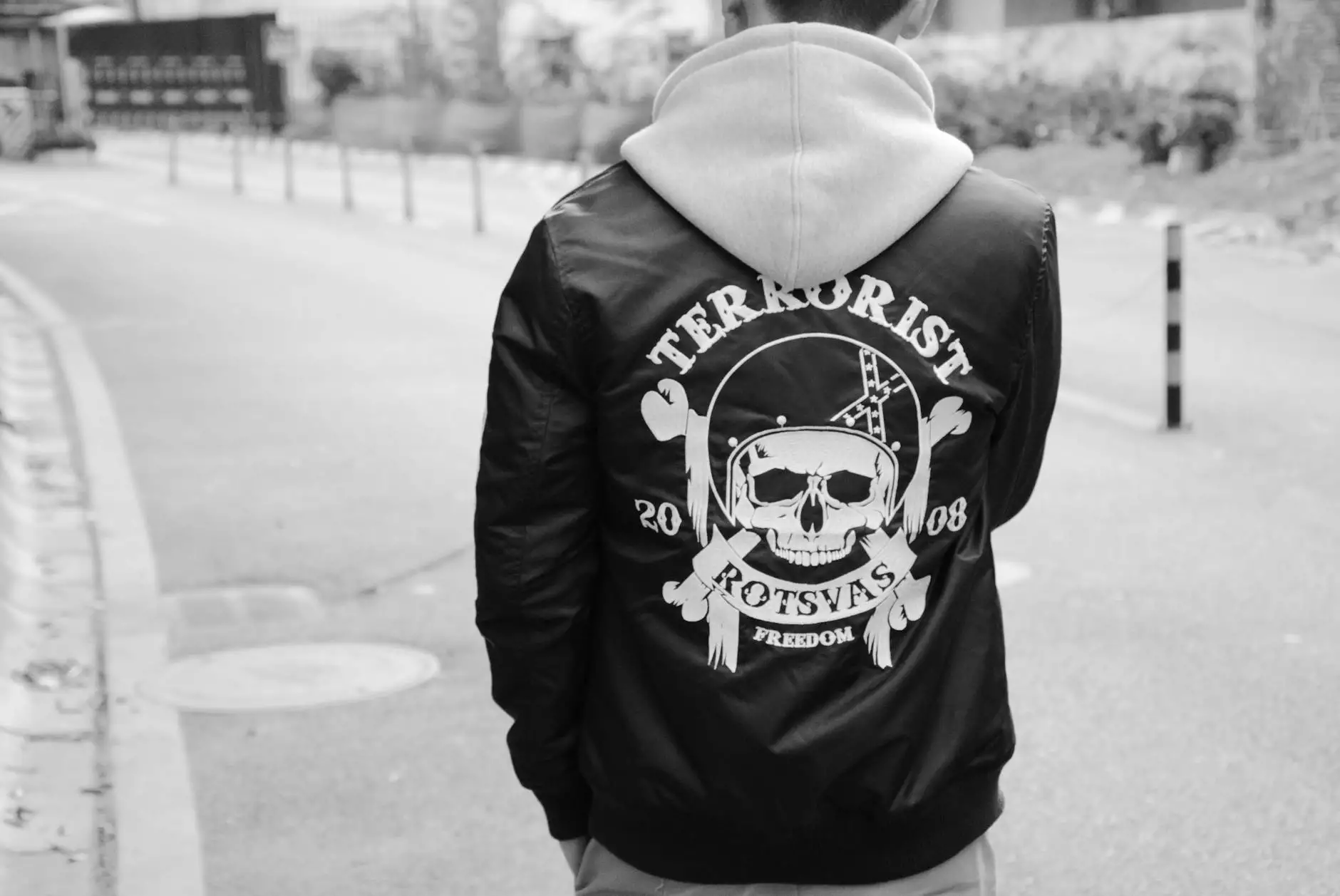 Welcome to Desert Rose Apparel, your ultimate destination for high-quality men's hoodies and jackets. With our wide range of styles, including badass, skull, and graphic designs, we offer the perfect blend of style and comfort for modern men.
Discover Our Extensive Collection
At Desert Rose Apparel, we understand that every man deserves to make a bold statement with his clothing choices. That's why we have curated an extensive collection of men's hoodies and jackets that cater to a variety of tastes and preferences.
Our range includes everything from edgy skull-inspired designs to eye-catching graphic prints. Whether you're looking for a hoodie or a jacket, our collection has something for everyone. Each piece is meticulously crafted using premium materials to ensure durability and superior comfort.
Quality Craftsmanship and Design
When it comes to clothing, quality is paramount. That's why Desert Rose Apparel takes pride in offering hoodies and jackets that are not only stylish but also built to last. Our commitment to quality craftsmanship and design sets us apart from the competition.
Each hoodie and jacket in our collection is designed with attention to detail, from the stitching to the choice of zippers and buttons. We believe that small details make a big difference and strive to deliver products that exceed your expectations.
Unleash Your Inner Badass
Are you looking to add a touch of badassery to your wardrobe? Look no further than our collection of badass hoodies and jackets. These designs are perfect for those who want to make a strong impression and showcase their unique sense of style.
From skull motifs to bold slogans, our badass collection embraces individuality and self-expression. Step out in confidence knowing that you're making a statement with your fashion choices.
Express Your Personality with Graphic Prints
If you're someone who loves distinctive and eye-catching designs, our graphic hoodies and jackets are the perfect choice for you. Our collection features a wide range of prints that allow you to express your personality and stand out from the crowd.
Whether you're into vibrant colors, abstract patterns, or nature-inspired graphics, our collection has something to suit every taste. Let your clothes be an extension of your personality and make a lasting impression wherever you go.
Shop with Confidence at Desert Rose Apparel
At Desert Rose Apparel, we believe that shopping for men's hoodies and jackets should be an enjoyable experience. That's why we offer a seamless online shopping experience, coupled with excellent customer service.
When you shop with us, you can trust that you're getting high-quality products at competitive prices. We prioritize customer satisfaction and aim to exceed your expectations every step of the way.
Browse Our Collection Today
Ready to upgrade your wardrobe with stylish and unique men's hoodies and jackets? Browse through our collection at Desert Rose Apparel today and find the perfect piece that reflects your personality and style. With our range of badass, skull, and graphic designs, you're sure to find something that catches your eye.
Shop with confidence, knowing that each item you purchase is crafted with care and built to last. Elevate your fashion game and make a statement wherever you go with Desert Rose Apparel.