Cool Motorcycle Outfits
Oct 13, 2019
Fashion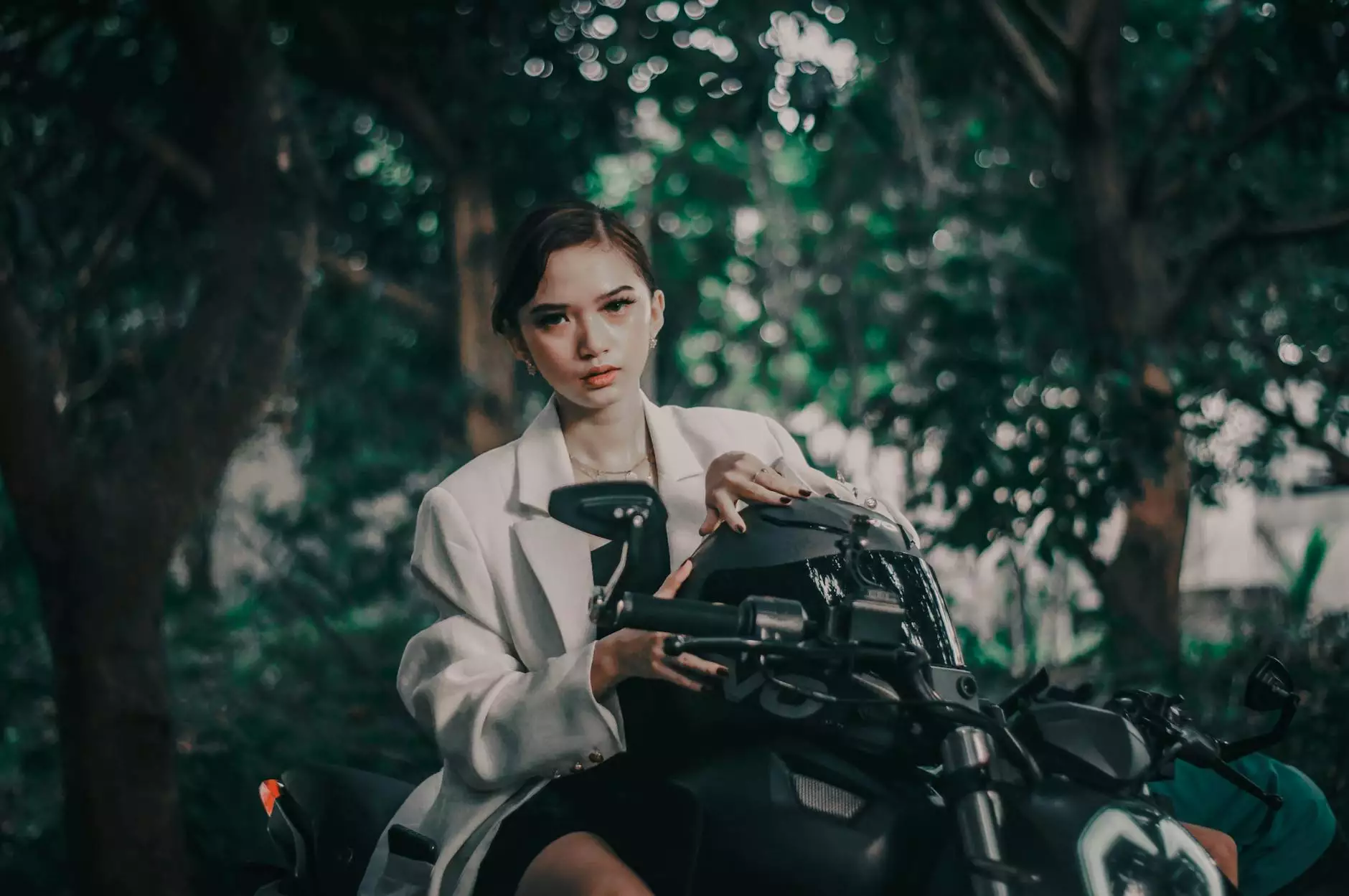 Explore the Best Motorcycle Outfits at Desert Rose Apparel
Welcome to Desert Rose Apparel, your ultimate destination for finding cool motorcycle outfits that will elevate your riding experience. As a leading eCommerce store in the apparel and shoes category, we pride ourselves in offering a comprehensive range of high-quality motorcycle gear, designed to meet the unique needs and preferences of motorcycle enthusiasts like you.
Quality and Style Combined
At Desert Rose Apparel, we believe that style and safety should go hand in hand when it comes to motorcycle outfits. That's why our collection includes only the finest, handpicked gear from renowned brands. Whether you're a seasoned rider or new to the world of motorcycles, we have the perfect outfit to suit your style and provide the ultimate protection on the road.
1. Jackets and Vests
When it comes to motorcycle safety, a high-quality jacket or vest should be at the top of your list. Our range of jackets and vests are not only designed to withstand the elements but also to provide optimal protection in case of accidents. With features such as reinforced padding, reflective strips, and breathable materials, you can ride in style without compromising on safety.
2. Pants and Chaps
Complete your motorcycle outfit with a pair of durable and comfortable pants or chaps. Our selection includes a variety of styles, from sleek leather pants to rugged denim chaps. With reinforced knees, adjustable waistbands, and strategically placed vents, you can ride with confidence and style.
3. Helmets and Headgear
Protect your most valuable asset – your head – with our range of high-quality helmets and headgear. We offer a wide variety of styles and designs to suit every rider's preference. From full-face helmets for maximum protection to stylish half-helmets for a more vintage look, our collection has it all. Safety-certified and equipped with advanced features, our helmets provide the ultimate combination of style and protection.
4. Gloves and Footwear
Don't forget to protect your hands and feet while on the road. Our range of gloves and footwear are designed to provide a comfortable grip and excellent traction, ensuring your safety and control. With options ranging from insulated winter gloves to lightweight summer gloves, as well as sturdy riding boots and shoes, you'll find everything you need to keep your extremities well-protected.
The Desert Rose Difference
What sets Desert Rose Apparel apart from the rest is our commitment to quality, style, and customer satisfaction. We understand that finding the right motorcycle outfit is crucial for your riding experience, which is why we hand-select each item in our collection to ensure it meets our high standards.
When you shop with Desert Rose Apparel, you can expect:
Unparalleled customer service, with a dedicated team that is always ready to assist you in finding the perfect outfit.
Fast and reliable shipping, so you can receive your gear in a timely manner and hit the road sooner.
A hassle-free return policy, ensuring that you have peace of mind when making a purchase.
Competitive prices without compromising on quality, so you can invest in premium motorcycle gear without breaking the bank.
Start Your Adventure with Desert Rose Apparel Today
If you're looking for the best selection of cool motorcycle outfits, look no further than Desert Rose Apparel. Our eCommerce store offers a seamless shopping experience, allowing you to explore our comprehensive range of apparel and shoes from the comfort of your own home. With our commitment to quality, style, and customer satisfaction, we guarantee that you'll find the perfect gear to enhance your riding experience. Start your adventure with Desert Rose Apparel today!