Welcome to Desert Rose Apparel's Sandro Secondhand Dresses Shop
Oct 7, 2020
Fashion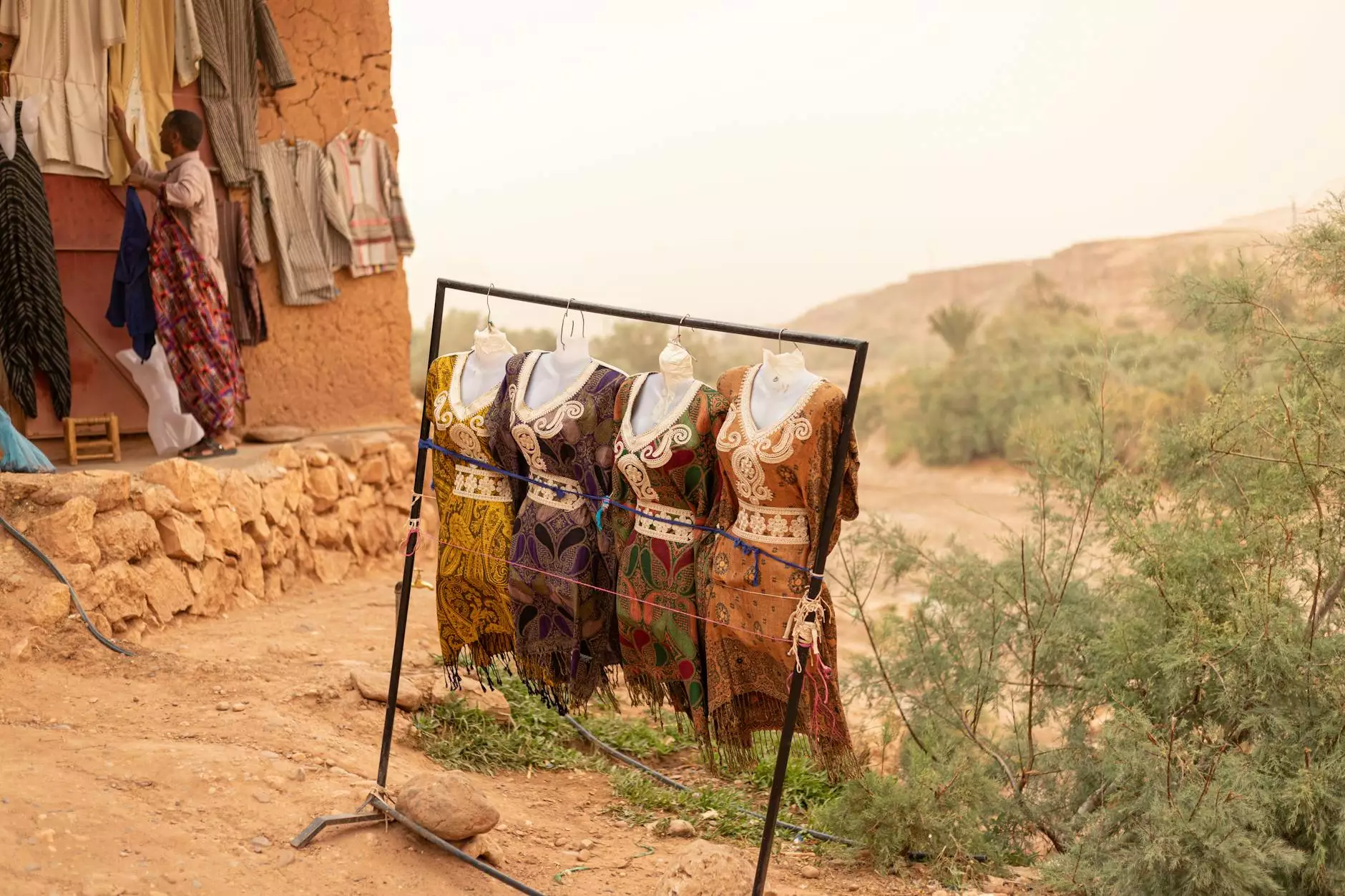 Explore our Collection of Secondhand Dresses
Welcome to Desert Rose Apparel's Sandro Secondhand Dresses Shop! We are proud to offer a wide range of high-end, stylish dresses at affordable prices. Whether you're looking for a stunning evening gown, a chic cocktail dress, or a casual summer sundress, we have something for every occasion and style.
Our collection is carefully curated to bring you the latest trends in fashion, featuring designer brands like Sandro. By offering secondhand dresses, we not only provide you with the opportunity to score unique pieces but also contribute to a more sustainable and eco-friendly approach to fashion.
Why Choose Sandro Secondhand Dresses?
Sandro is renowned for its exceptional craftsmanship, quality materials, and timeless designs. When you shop our Sandro Secondhand collection, you can enjoy all the benefits of owning a luxury dress without the hefty price tag.
Each dress in our selection undergoes a meticulous inspection to ensure it meets our strict quality standards. We assess elements such as fabric condition, stitching, and overall appearance to guarantee that you receive a dress in excellent condition.
By choosing a Sandro Secondhand dress, you are making a sustainable and conscious fashion choice. You contribute to reducing textile waste, minimizing the environmental impact caused by the fashion industry, and supporting the circular economy.
Discover the Perfect Dress for Every Occasion
At Desert Rose Apparel, we understand that finding the right dress for various occasions is essential. That's why our Sandro Secondhand Dresses Shop offers an extensive variety of styles, sizes, and colors to cater to different preferences and body types.
Cocktail Dresses
Make a statement at your next special event with our elegant cocktail dresses. From figure-hugging silhouettes to flowy designs, our cocktail dresses are crafted to accentuate your best features and make you feel confident and stylish.
Evening Gowns
Indulge in luxury with our stunning range of evening gowns. Embellished details, intricate lace, and luxurious fabrics will ensure all eyes are on you. Whether you're attending a formal gala or a black-tie event, our evening gowns will make you feel like a true fashion icon.
Sundresses
For those sunny summer days or beach vacations, our collection of sundresses provides effortless style and comfort. Choose from breezy maxi dresses, playful prints, and lightweight fabrics to stay cool and fashionable in the heat.
Work Dresses
Look polished and professional in our range of work dresses. Opt for tailored cuts, sophisticated patterns, and versatile colors to create a chic office-friendly ensemble. Stand out as a fashion-forward and empowered individual in the workplace.
Shop with Confidence on Our eCommerce Platform
At Desert Rose Apparel, we prioritize your shopping experience and strive to make it as convenient and enjoyable as possible. Our user-friendly eCommerce platform allows you to browse through our Sandro Secondhand Dresses Shop from the comfort of your home.
With detailed product descriptions, multiple high-resolution images, and accurate sizing information, you can confidently make an informed decision about your purchase. We provide secure payment options and guarantee the privacy and security of your personal information.
Enjoy great discounts and promotions regularly offered on our Sandro Secondhand dresses collection. Elevate your wardrobe without breaking the bank.
Join the Sustainable Fashion Movement with Desert Rose Apparel
Desert Rose Apparel is committed to promoting sustainable fashion and empowering individuals to make conscious clothing choices. By shopping our Sandro Secondhand Dresses Shop, you become a part of the movement towards a more environmentally friendly and socially responsible fashion industry.
Invest in quality, style, and sustainability with Desert Rose Apparel's Sandro Secondhand Dresses. Browse our collection today, find your perfect dress, and enjoy the feeling of wearing a luxury designer piece at a fraction of the original cost.