Sailor Buttons Trouser Bootcut Jeans
Jan 1, 2020
Fashion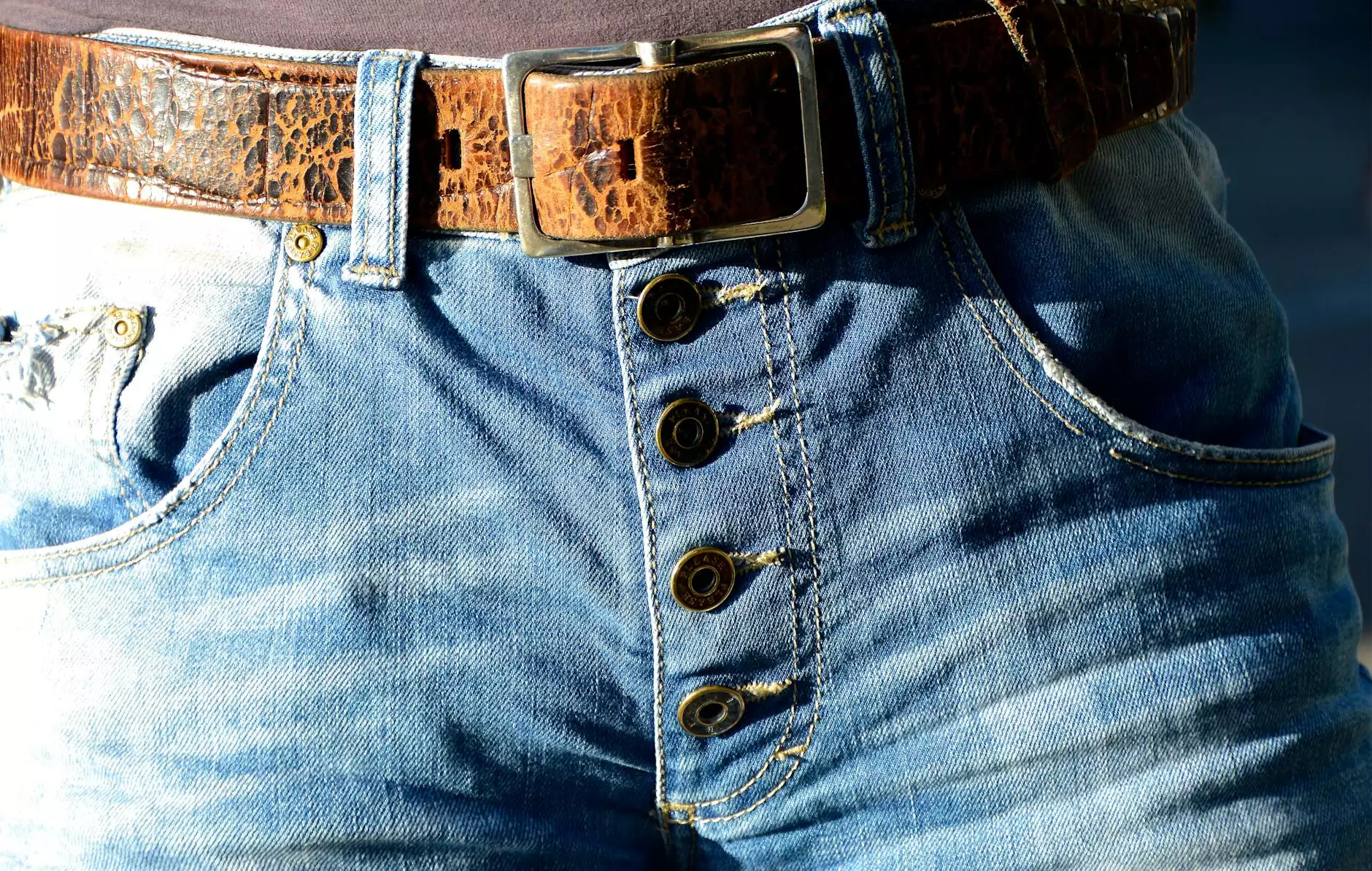 Introducing our Sailor Buttons Trouser Bootcut Jeans
Experience the ultimate blend of fashion and functionality with our Sailor Buttons Trouser Bootcut Jeans. Designed with meticulous attention to detail, these jeans are a must-have addition to your wardrobe. Whether you're heading to the office, a casual outing with friends, or a night out on the town, our bootcut jeans will keep you looking stylish and feeling comfortable.
Elevate Your Style with Desert Rose Apparel
At Desert Rose Apparel, we understand the importance of dressing to impress. Our collection of meticulously crafted apparel is designed to enhance your personal style and empower your confidence. We believe that fashion is an expression of self, and our Sailor Buttons Trouser Bootcut Jeans are a testament to that belief.
Unparalleled Comfort and Style
Our Sailor Buttons Trouser Bootcut Jeans are made from high-quality denim fabric that combines durability and unmatched comfort. The bootcut design adds a touch of elegance, making these jeans suitable for both casual and formal occasions. With a relaxed fit through the hips and thighs, these jeans offer unrestricted movement and all-day comfort.
Exquisite Design and Attention to Detail
The standout feature of our Sailor Buttons Trouser Bootcut Jeans is the meticulously designed sailor button detailing. These buttons elevate the look of the jeans while adding a hint of sophistication. Each button is carefully placed to enhance the overall aesthetic appeal and create a unique style statement.
Pairing Suggestions
The versatility of our Sailor Buttons Trouser Bootcut Jeans allows for endless styling possibilities. Whether you prefer a classic look or want to experiment with different trends, these jeans are the perfect foundation for your outfits.
1. Casual Chic
For a laid-back yet fashionable look, pair the jeans with a basic white t-shirt and sneakers. Add a denim jacket for an extra layer of style and accessorize with a statement belt and a crossbody bag. This ensemble is perfect for weekend outings or running errands in style.
2. Office Appropriate
Dress up your Sailor Buttons Trouser Bootcut Jeans for a professional setting by combining them with a crisp button-down shirt and a blazer. Complete the look with pumps or loafers and opt for minimal accessories. This polished outfit will make a lasting impression at the office or any business-related event.
3. Night Out Glam
Turn heads on a night out with friends by pairing our bootcut jeans with a trendy sequin top or a stylish blouse. Opt for high heels or heeled boots to elongate your legs and create a sleek silhouette. Complete the look with statement jewelry and a clutch to add the perfect finishing touches.
Shop the Sailor Buttons Trouser Bootcut Jeans Today
Are you ready to take your fashion game to the next level? Embrace style and comfort with our Sailor Buttons Trouser Bootcut Jeans. Head over to Desert Rose Apparel today to browse our extensive collection and find the perfect pair for yourself. Elevate your wardrobe with our exceptional denim designs and experience fashion that truly speaks to your unique personality. With Desert Rose Apparel, your style journey starts now.