Double Horseshoe Bootcut Jean
Jan 6, 2018
Fashion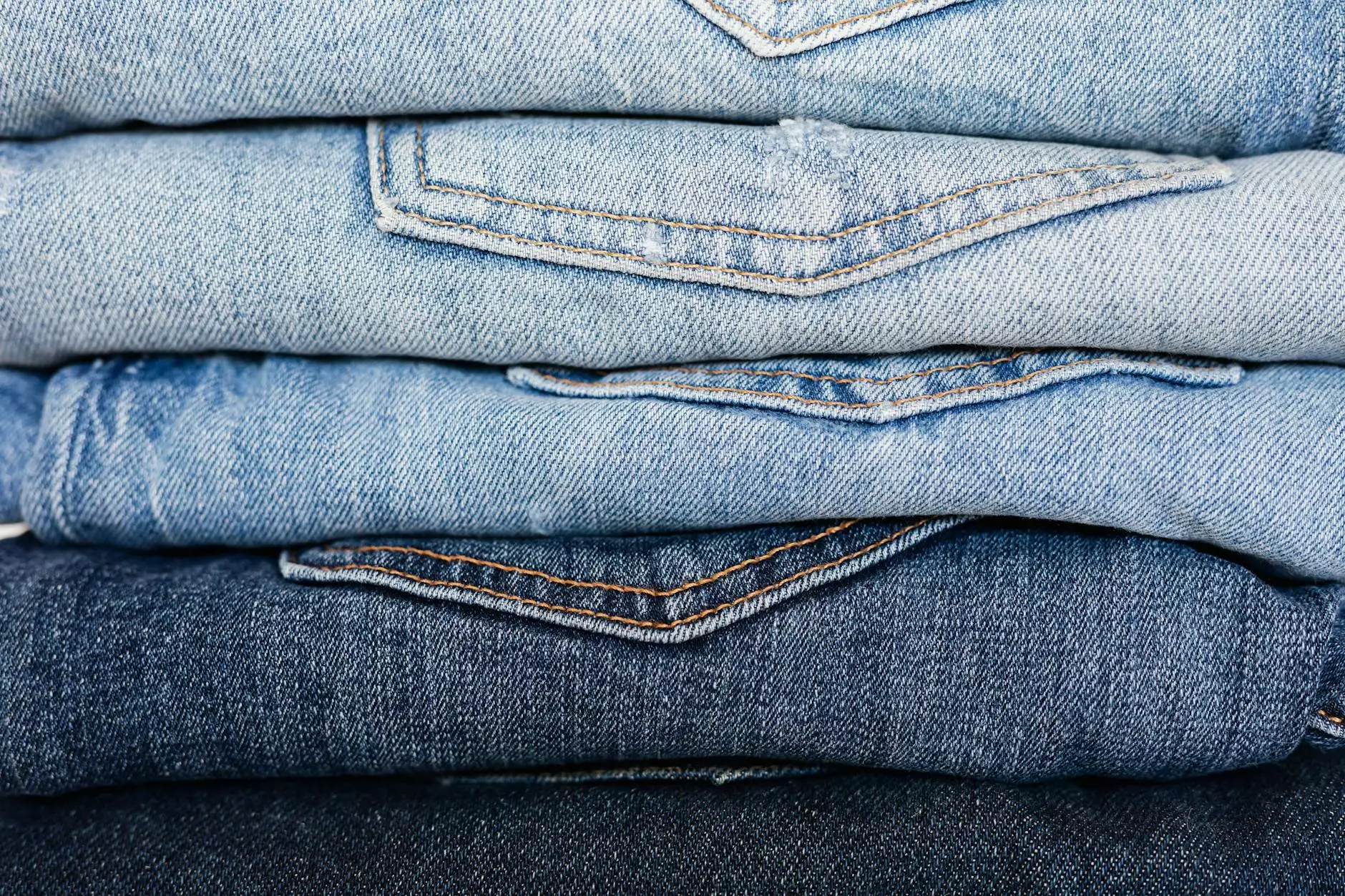 Introduction
Welcome to Desert Rose Apparel, your premier destination for fashionable and high-quality apparel and shoes. We are proud to introduce our exquisite collection, featuring the coveted Double Horseshoe Bootcut Jean. This page is dedicated to providing all the details about this iconic jean that you've been searching for.
Unparalleled Style and Comfort
At Desert Rose Apparel, we prioritize both style and comfort, and the Double Horseshoe Bootcut Jean embodies this ethos perfectly. Crafted with utmost precision and attention to detail, these jeans are designed to fit like a dream and make you feel confident and fabulous.
Premium Quality Materials
We believe in using only the finest materials in our apparel, and the Double Horseshoe Bootcut Jean is no exception. These jeans are made from premium denim fabric that is both durable and luxurious. The fabric offers a perfect balance of stretch and structure, ensuring a flattering fit that lasts all day.
Flattering Bootcut Silhouette
The bootcut silhouette of these jeans is universally flattering and timeless. It provides a tailored fit through the thighs and knees, extending outward from the knees to create a gentle flare. This design not only adds a touch of elegance to your outfit but also balances your proportions beautifully.
Unique Double Horseshoe Embroidery
What sets the Double Horseshoe Bootcut Jean apart from the rest is the exquisite double horseshoe embroidery detail. Located on the back pockets, this intricate design adds a touch of sophistication and serves as a symbol of good luck. It's the perfect way to showcase your impeccable taste in fashion.
Versatile and Easy to Style
These jeans are incredibly versatile and can be dressed up or down for various occasions. Pair them with a crisp white shirt and heels for a chic and polished look, or dress them down with a casual graphic tee and sneakers for a trendy and laid-back vibe. The options are endless, and you'll always look effortlessly stylish.
Size and Fit
The Double Horseshoe Bootcut Jean is available in a wide range of sizes to ensure a perfect fit for everyone. Please refer to our size chart to find your ideal size. If you require further assistance, our friendly customer support team is always ready to help you with any sizing inquiries.
Shop the Double Horseshoe Bootcut Jean at Desert Rose Apparel
Don't miss out on adding this wardrobe staple to your collection. Shop the Double Horseshoe Bootcut Jean at Desert Rose Apparel, your go-to source for the latest trends in apparel and shoes. Browse our extensive eCommerce store and discover a wide range of high-quality products that cater to your unique sense of style.
About Desert Rose Apparel
Desert Rose Apparel is a leading online retailer specializing in top-notch apparel and shoes. Our commitment to exceptional quality and excellent customer service sets us apart from the competition. Browse our website and find the perfect pieces to elevate your style and make a statement wherever you go.
Category: eCommerce & Shopping - Apparel and Shoes
Desert Rose Apparel falls under the category of eCommerce & Shopping - Apparel and Shoes. We curate our collection with utmost care, ensuring that each item meets our high standards of quality, style, and comfort. When you choose Desert Rose Apparel, you are choosing superior products and an exceptional online shopping experience.
Conclusion
The Double Horseshoe Bootcut Jean from Desert Rose Apparel is the epitome of fashion and versatility. With its premium quality materials, flattering bootcut silhouette, and unique double horseshoe embroidery, these jeans are a must-have for any fashion-forward individual. Own the perfect blend of style and comfort by adding this timeless piece to your wardrobe today. Shop Desert Rose Apparel and experience the best in eCommerce and shopping for apparel and shoes.