Cross Gift Bootcut Jean - Trendy and Stylish Jeans at Desert Rose Apparel
Dec 16, 2019
Fashion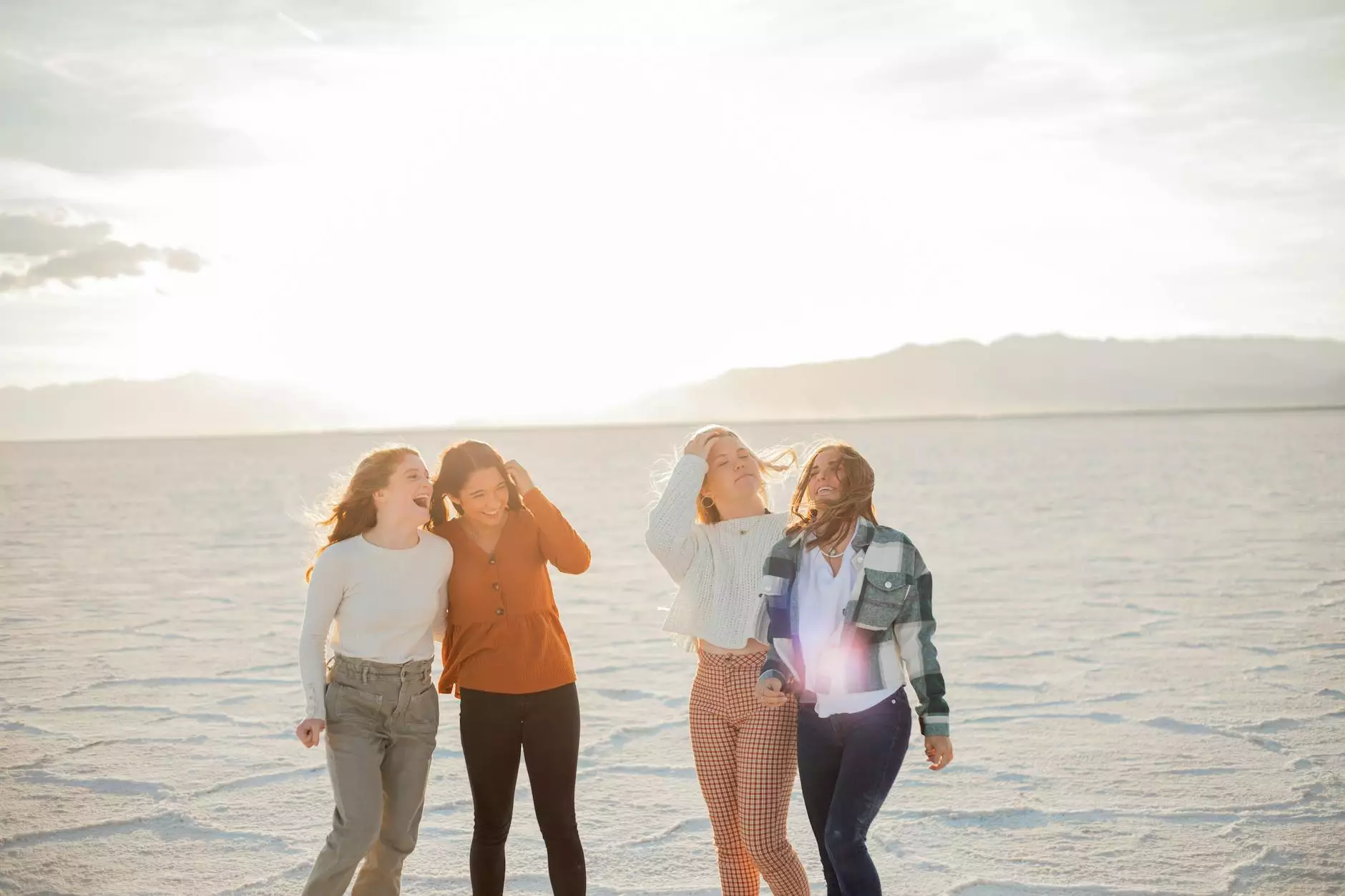 Welcome to Desert Rose Apparel, your one-stop shop for all your apparel and shoe needs. We pride ourselves on providing the latest fashion trends and high-quality products to our valued customers. In this page, we are thrilled to introduce our highly sought-after Cross Gift Bootcut Jean. Read on to discover the features, versatility, and unique style this fantastic jean brings to your wardrobe!
Discover the Perfect Fit
Our Cross Gift Bootcut Jean is carefully crafted to provide the perfect fit for all body types. With a bootcut silhouette, these jeans are designed to flatter your curves and elongate your legs. Made from premium denim fabric, they offer excellent stretch and flexibility, ensuring optimal comfort throughout the day.
Available in a range of sizes, from XS to XXL, finding the right fit has never been easier. Whether you prefer a relaxed or a more snug fit, our Cross Gift Bootcut Jean has got you covered. Say goodbye to ill-fitting jeans and embrace the confidence that comes with wearing the perfect pair.
Unparalleled Style and Versatility
The Cross Gift Bootcut Jean is not just about fit and comfort - it's also about fashion-forward style. With its classic bootcut design, these jeans effortlessly combine timeless elegance with contemporary trends. The subtle flare at the bottom adds a touch of sophistication, making them a versatile choice for various occasions.
Whether you want to dress up for a night out or create a casual-chic daytime look, our Cross Gift Bootcut Jean is the ultimate wardrobe staple. Pair them with a tailored blazer and heels for a polished, professional look, or dress them down with a cozy sweater and sneakers for a laid-back vibe. The possibilities are endless!
Endless Color Options
At Desert Rose Apparel, we understand that color plays a crucial role in expressing personal style. That's why our Cross Gift Bootcut Jean is available in a wide range of colors. From classic indigo and black to trendy pastels and vibrant hues, there's a shade to suit every preference and outfit.
Whether you prefer a timeless and versatile navy blue, a bold and edgy black, or a playful and bright pastel, you can find it in our collection. Match your jeans to your mood and create unique looks that reflect your personality.
Long-Lasting Quality
We take pride in offering high-quality products that stand the test of time, and our Cross Gift Bootcut Jean is no exception. Made with meticulous attention to detail and using premium materials, these jeans are built to last. The durable denim fabric ensures they retain their shape, color, and integrity, even after multiple washes.
Investing in our Cross Gift Bootcut Jean means investing in a versatile and durable piece that will remain a staple in your wardrobe for years to come. Say goodbye to fast fashion and embrace sustainable and long-lasting style choices.
Shop the Cross Gift Bootcut Jean at Desert Rose Apparel Today!
Ready to add the Cross Gift Bootcut Jean to your collection? Visit Desert Rose Apparel today and explore our extensive jeans collection. We offer a seamless online shopping experience, ensuring you find the perfect pair that fits your style and exceeds your expectations.
With Desert Rose Apparel, you can trust that you're getting not only the best selection of apparel and shoes but also exceptional customer service and a commitment to your satisfaction. Shop with us today and experience the difference!