DOGTOWN BIG CROSS RIDER COMPLETE
Jul 17, 2018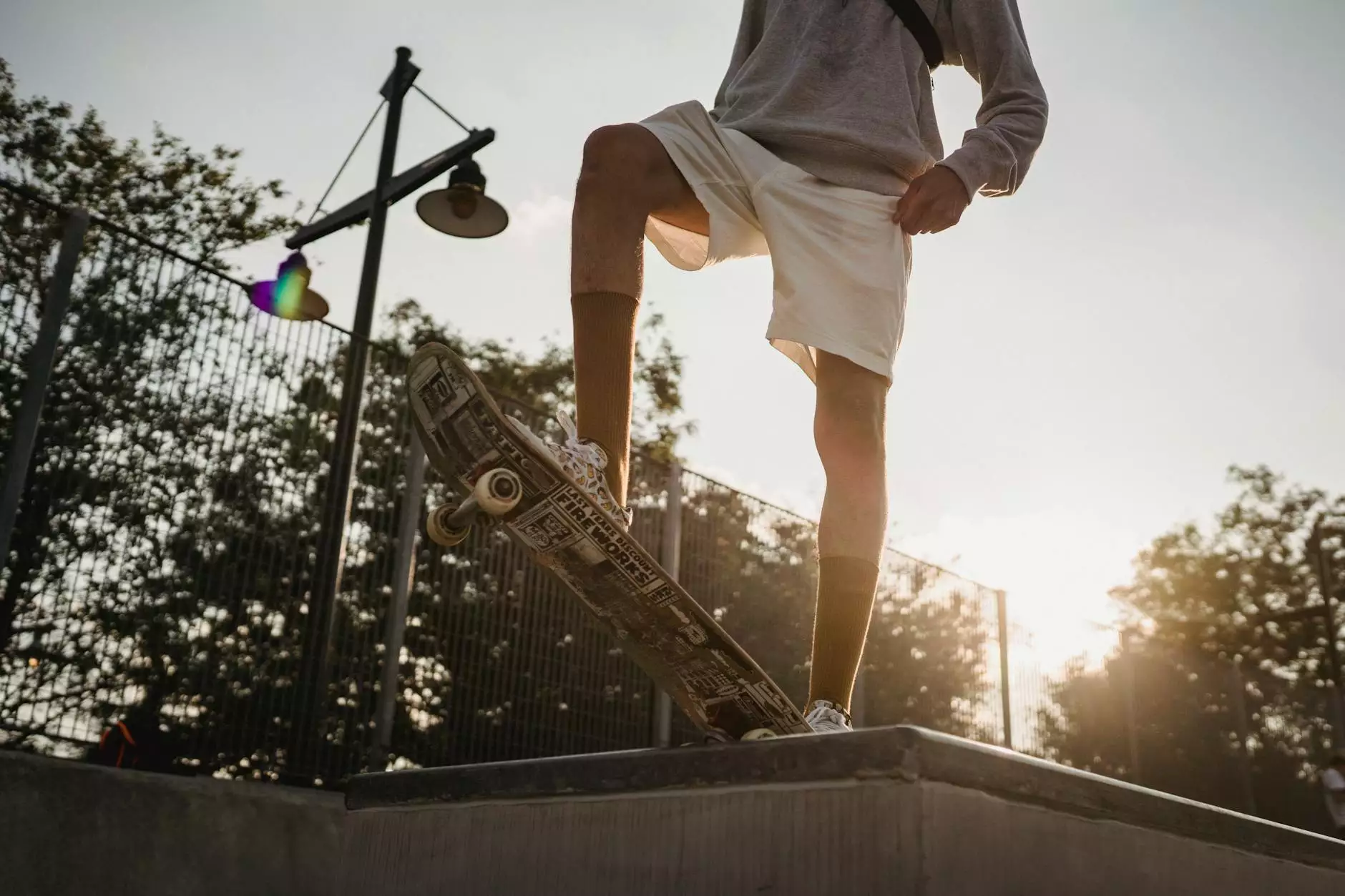 Experience Unmatched Performance with the DOGTOWN BIG CROSS RIDER COMPLETE
The DOGTOWN BIG CROSS RIDER COMPLETE at Desert Rose Apparel is a must-have for skateboarding enthusiasts seeking unmatched performance on the streets. Crafted with precision engineering and innovation, this complete skateboard offers an exhilarating riding experience that will take your skills to new heights.
Unleash Your Potential
Designed for riders of all levels, from beginners to seasoned pros, the DOGTOWN BIG CROSS RIDER COMPLETE boasts advanced features that enhance your skateboarding abilities. Its durable construction ensures long-lasting performance while providing the perfect balance between flexibility and stability.
Superior Quality Materials
At Desert Rose Apparel, we prioritize quality, which is why the DOGTOWN BIG CROSS RIDER COMPLETE is built using only top-of-the-line materials. The deck is made from high-quality maple wood, known for its strength and durability, ensuring a sturdy and reliable ride. The trucks are constructed from premium aluminum alloy, delivering unparalleled precision and control.
Outstanding Performance
Equipped with high-quality wheels and bearings, the DOGTOWN BIG CROSS RIDER COMPLETE offers exceptional speed and smoothness. These components are carefully selected to provide optimal grip and stability, allowing for effortless maneuverability on any terrain. Whether you're cruising through the streets or executing complex tricks, this skateboard won't let you down.
Style and Aesthetics
Aside from its unparalleled performance, the DOGTOWN BIG CROSS RIDER COMPLETE is a true fashion statement. Its sleek and eye-catching design, featuring the iconic Dogtown graphic, sets it apart from the rest. Express your unique style and stand out from the crowd with this visually stunning skateboard.
Skate with Confidence
Skateboarding is not just a sport; it's a lifestyle. The DOGTOWN BIG CROSS RIDER COMPLETE embodies the spirit of skateboarding and empowers riders to express themselves freely. It's not just a skateboard, but a symbol of self-confidence, creativity, and individuality.
Shop at Desert Rose Apparel
Desert Rose Apparel is your go-to destination for all things skateboarding. As a trusted retailer, we pride ourselves on offering a wide range of high-quality apparel and shoes specifically designed for skateboarding enthusiasts.
Customer Satisfaction
At Desert Rose Apparel, your satisfaction is our top priority. We provide exceptional customer service and ensure a seamless shopping experience. Whether you have questions about our products or need assistance, our friendly and knowledgeable team is always here to help.
Explore Our Collection
Discover our extensive collection of skateboarding apparel and shoes, carefully curated to meet the needs of every rider. With a focus on quality, comfort, and style, we offer an array of options that cater to different tastes and preferences.
Join the Desert Rose Apparel Community
Become a part of the vibrant skateboarding community that embraces the Desert Rose Apparel brand. Share your skateboarding journey, connect with fellow riders, and stay updated on the latest trends and events in the skateboarding world.
Order Your DOGTOWN BIG CROSS RIDER COMPLETE Today
Ready to take your skateboarding skills to new heights? Order your DOGTOWN BIG CROSS RIDER COMPLETE today and experience the ultimate thrill on wheels. Shop now at Desert Rose Apparel and elevate your skateboarding game!
Tags: DOGTOWN BIG CROSS RIDER COMPLETE, Desert Rose Apparel, Skateboarding Apparel, Skateboarding Shoes, Skateboard, Skateboarding Community, Skateboarding Enthusiasts, Skateboarding Lifestyle