Route 66 Passport Holder
Aug 1, 2019
Fashion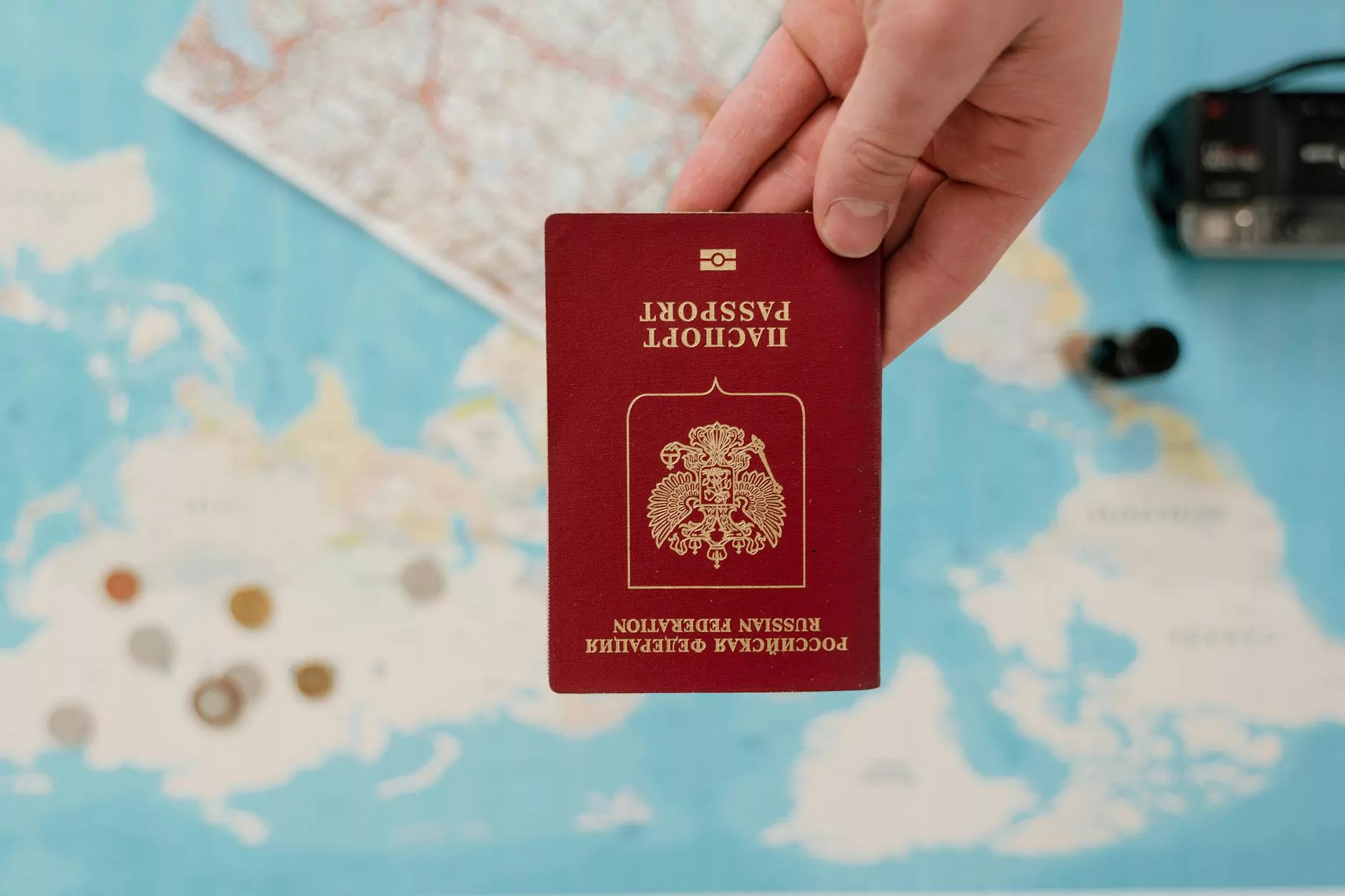 Explore the World in Style with Desert Rose Apparel
At Desert Rose Apparel, we understand that traveling is not just about exploring new destinations, but also about making a statement with your style. That's why we bring you the Route 66 Passport Holder - a perfect blend of functionality and fashion.
Your Reliable Travel Companion
The Route 66 Passport Holder is meticulously crafted to protect your passport, keeping it safe and secure throughout your journeys. Made from premium quality materials, this passport holder is designed to withstand the wear and tear of frequent travel.
Featuring a slim and compact design, it easily fits into your travel bag or pocket without adding any bulk. The Route 66 Passport Holder is your reliable companion, ensuring your important travel documents are always within reach.
Unleash Your Wanderlust in Style
Not only is the Route 66 Passport Holder practical, but it also adds a touch of style to your travel accessories. With its iconic Route 66 design, this passport holder captures the spirit of the open road, evoking a sense of adventure and nostalgia.
Available in a range of colors, the Route 66 Passport Holder allows you to express your personal style while showcasing your love for travel. Whether you prefer a classic black or a vibrant red, we have the perfect passport holder to match your individual taste.
Stay Organized, Travel Hassle-free
We understand that traveling can sometimes be overwhelming. That's why the Route 66 Passport Holder is designed with convenience in mind. It features multiple slots to hold your credit cards, ID, boarding passes, and other essential documents, keeping everything neatly organized.
No more rummaging through your bag or worrying about misplaced documents. With the Route 66 Passport Holder, all your travel essentials will be in one place, allowing you to breeze through airports and checkpoints hassle-free.
Quality You Can Trust
As a leading name in the apparel and accessories industry, Desert Rose Apparel is committed to providing you with the highest quality products. The Route 66 Passport Holder is no exception.
Each passport holder undergoes rigorous quality checks to ensure its durability and longevity. We believe that your travel accessories should not only look great but also stand the test of time. When you choose the Route 66 Passport Holder, you can travel with complete peace of mind.
Shop the Route 66 Passport Holder Today
Are you ready to embark on your next adventure in style? Shop the Route 66 Passport Holder at Desert Rose Apparel today and make a statement wherever you go. Our online store offers a seamless shopping experience, ensuring you find the perfect passport holder to accompany you on your travels.
With Desert Rose Apparel, your journey starts here. Browse our wide range of high-quality apparel and accessories, and discover a world of fashion that combines style with functionality like never before. Join our community of fashion-forward travelers today!