Golden Gate Bridge iPhone 8 Plus Case
Jan 5, 2021
Fashion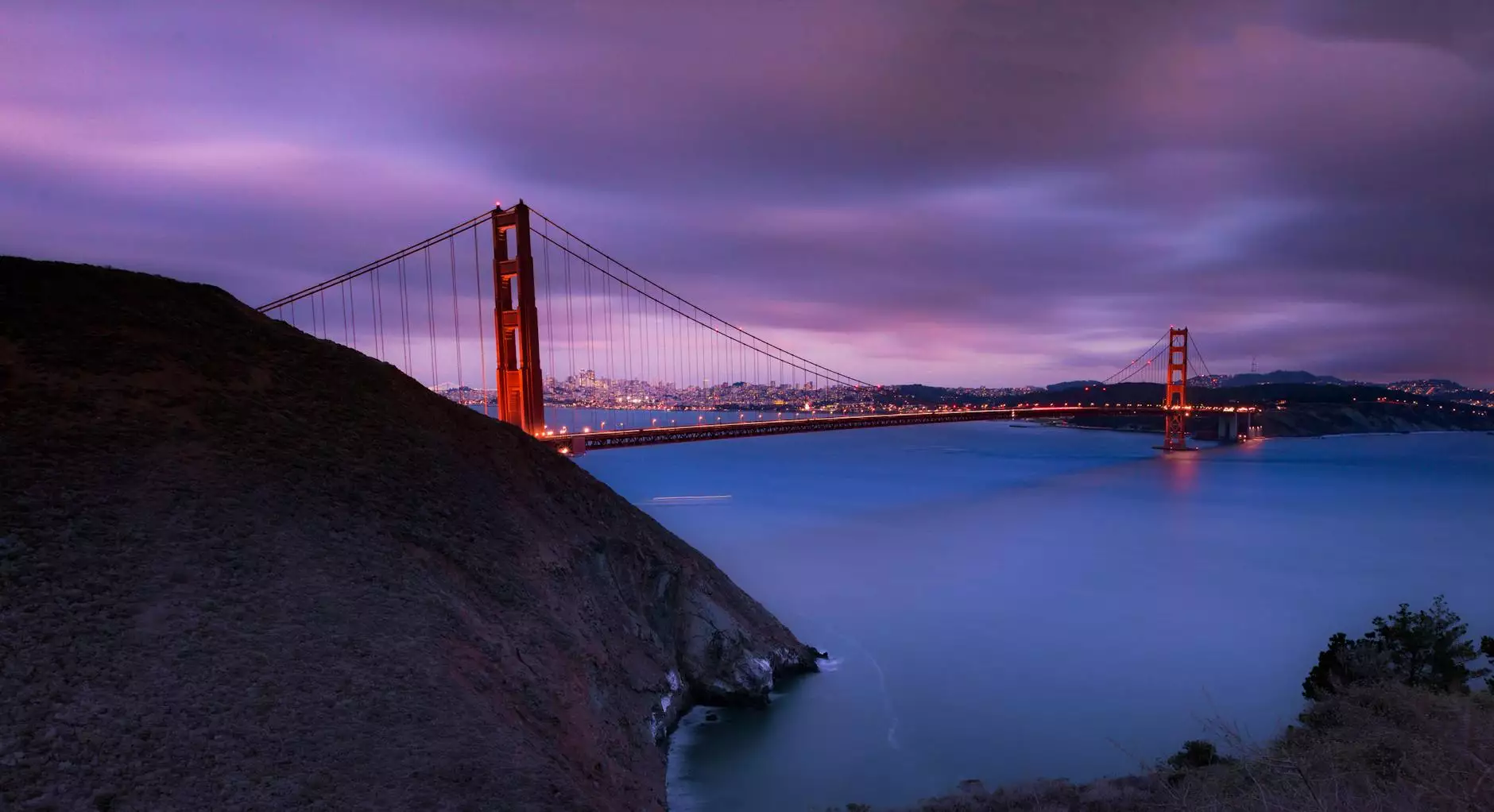 Elevate Your Style with Desert Rose Apparel
Welcome to Desert Rose Apparel, your go-to destination for exquisite apparel and accessories that perfectly blend fashion and functionality. With our wide range of products, we cater to individuals who have a discerning taste for high-quality designs. In this section, we present to you our iconic Golden Gate Bridge iPhone 8 Plus Case, which is sure to capture your attention.
Stay Fashionable and Protected
At Desert Rose Apparel, we understand that your smartphone is not just a communication tool, but also a statement of your personal style. Our Golden Gate Bridge iPhone 8 Plus Case allows you to elevate your fashion game while providing ultimate protection for your valuable device.
The case is carefully crafted using premium materials to ensure its durability and longevity. The sleek design perfectly hugs your iPhone 8 Plus, offering a slim profile that doesn't compromise on protection. Rest assured, your phone will be shielded from bumps, scratches, and everyday wear and tear.
Iconic Design, Breathtaking Visuals
Our Golden Gate Bridge iPhone 8 Plus Case showcases a stunning design of the iconic Golden Gate Bridge. The vivid colors and intricate details bring this architectural marvel to life, resulting in a case that is both artistic and captivating.
Each case is meticulously printed with high-definition, fade-resistant inks, ensuring the design remains vibrant and eye-catching for years to come. Whether you're a fan of architecture, a lover of travel, or simply appreciate captivating designs, this case is the perfect accessory to express your unique style.
Functionality Meet Convenience
The Golden Gate Bridge iPhone 8 Plus Case is not just about style; it also offers practical features that enhance your daily smartphone usage. The precisely cut openings provide easy access to all ports, buttons, and camera without compromising on usability.
Furthermore, the slim profile of the case allows for seamless wireless charging compatibility, making it convenient for those who prefer a cable-free charging experience. Say goodbye to tangled wires and enjoy effortless charging on the go.
Why Choose Desert Rose Apparel
Desert Rose Apparel is committed to delivering superior products that meet the highest standards of quality and style. When you choose our Golden Gate Bridge iPhone 8 Plus Case, you can expect:
Unmatched durability and long-lasting protection
Stunning visuals and attention to detail
Convenient access to all device features
Wireless charging compatibility
Exceptional customer service and support
Order Your Golden Gate Bridge iPhone 8 Plus Case Today
Upgrade your iPhone 8 Plus with the mesmerizing Golden Gate Bridge iPhone 8 Plus Case from Desert Rose Apparel. Ensure your device remains protected while making a bold fashion statement wherever you go.
Enjoy free shipping on all orders and our hassle-free return policy. Shop now and experience the perfect fusion of fashion and functionality with Desert Rose Apparel.