Home Decor from United Streets of Art
Nov 30, 2021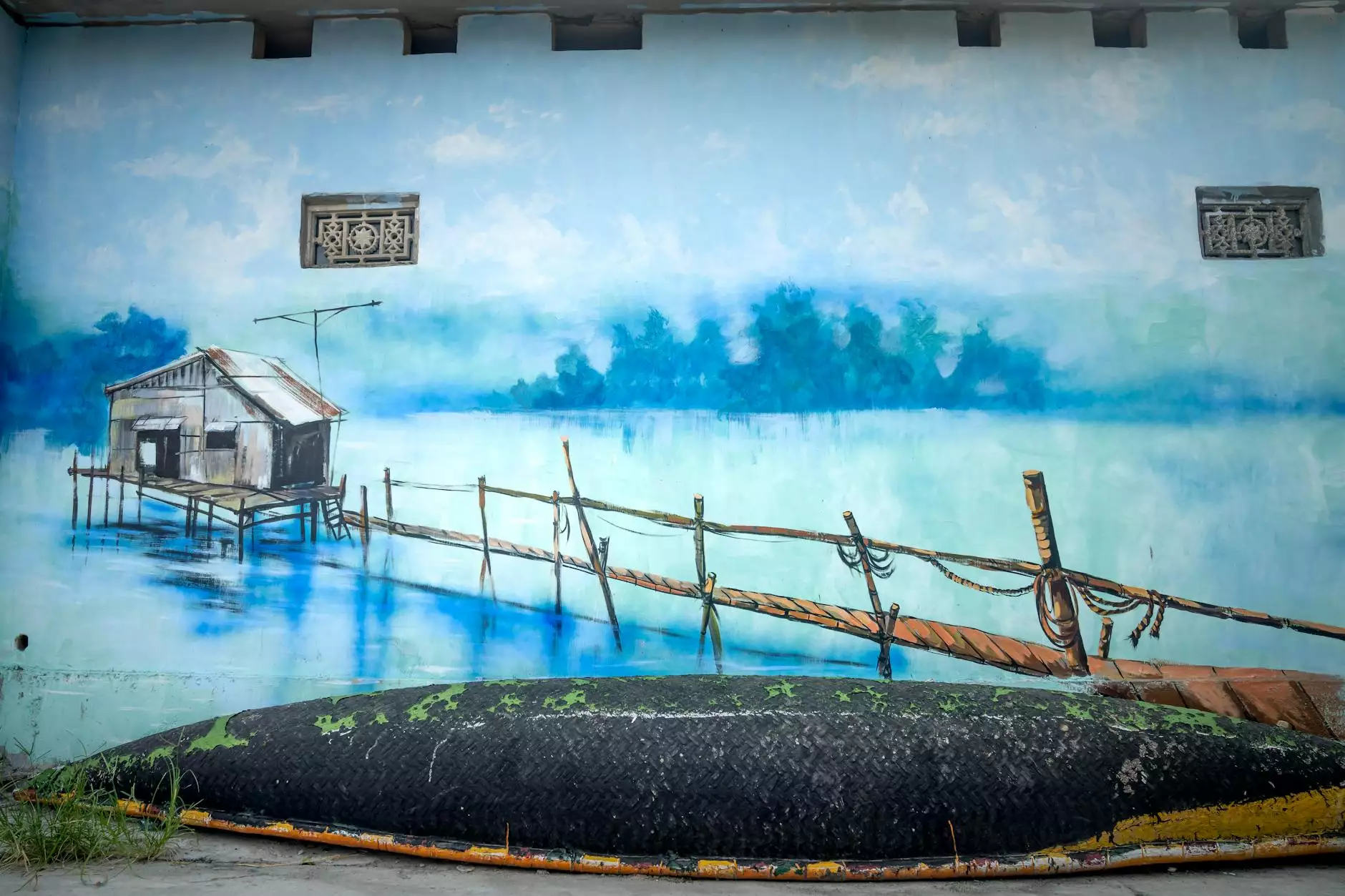 Welcome to Desert Rose Apparel, your destination for high-quality, fashionable apparel and shoes. But did you know that we also offer an amazing selection of unique home decor items? Introducing our collaboration with United Streets of Art, where art meets functionality.
Transform Your Living Space
Your home is an expression of your personal style and taste. With our hand-picked collection of home decor from United Streets of Art, you can elevate your living space to a whole new level. From eye-catching wall art to exquisite decorative pieces, we have everything you need to create a stylish and comfortable environment.
Uniquely Crafted Designs
At Desert Rose Apparel, we believe in supporting talented artists and showcasing their creativity. United Streets of Art brings together a curated selection of artisans who specialize in creating one-of-a-kind home decor items. Each piece is carefully crafted with attention to detail, ensuring that you receive a truly unique and stunning product.
Wall Art
Make a statement with our collection of captivating wall art. Whether you prefer bold and vibrant pieces or subtle and minimalist designs, we have something to suit every taste. From paintings and prints to intricate tapestries and wall sculptures, our selection offers a diverse range of options to transform your walls into a gallery-like display.
Decorative Accents
Add a touch of elegance and personality to your space with our decorative accents. From hand-carved figurines and intricately designed vases to unique candle holders and luxurious textiles, these accents will imbue your home with a sense of style and sophistication.
Create Your Perfect Sanctuary
Your home should be a haven of tranquility where you can relax and unwind. Our home decor collection from United Streets of Art is carefully curated to help you create the perfect sanctuary. Whether you prefer a cozy and rustic ambiance or a modern and minimalist look, we have the right pieces to bring your vision to life.
Comfortable Textiles
Indulge in our selection of comfortable textiles that will envelop you in warmth and coziness. From plush throw blankets and soft pillows to luxurious rugs and stylish curtains, these textiles will not only add comfort but also enhance the overall aesthetic of your space.
Functional Furniture
Upgrade your furniture with our selection of functional and stylish pieces. From unique accent chairs and statement-making coffee tables to elegant storage solutions, United Streets of Art offers furniture that combines form and function, allowing you to create a space that is both visually appealing and practical.
Shop Now and Make a Statement
Ready to transform your home into a work of art? Explore our collection of United Streets of Art home decor at Desert Rose Apparel. Our online store offers a seamless shopping experience, allowing you to browse, select, and purchase with ease. With our secure payment options and efficient delivery, your purchase will be at your doorstep in no time.
Expert Customer Support
Our dedicated customer support team is here to assist you every step of the way. Whether you have a question about product details, need assistance with the ordering process, or require help with returns or exchanges, we are here to ensure your experience with Desert Rose Apparel is exceptional.
Stay Updated
Sign up for our newsletter to stay updated on the latest trends, new arrivals, and exclusive offers. Don't miss out on the opportunity to discover new artists and be inspired by their creations. Join our community of home decor enthusiasts and elevate your living space.
Conclusion
At Desert Rose Apparel, we believe that your home is a reflection of your unique style and creativity. With our collaboration with United Streets of Art, we bring you an exclusive collection of home decor items that will enhance your living space and help you make a statement. Shop now and transform your home into a place that is not only beautiful but also a testament to your artistic sensibilities.