Studded - Women's Jeans
Oct 1, 2021
Fashion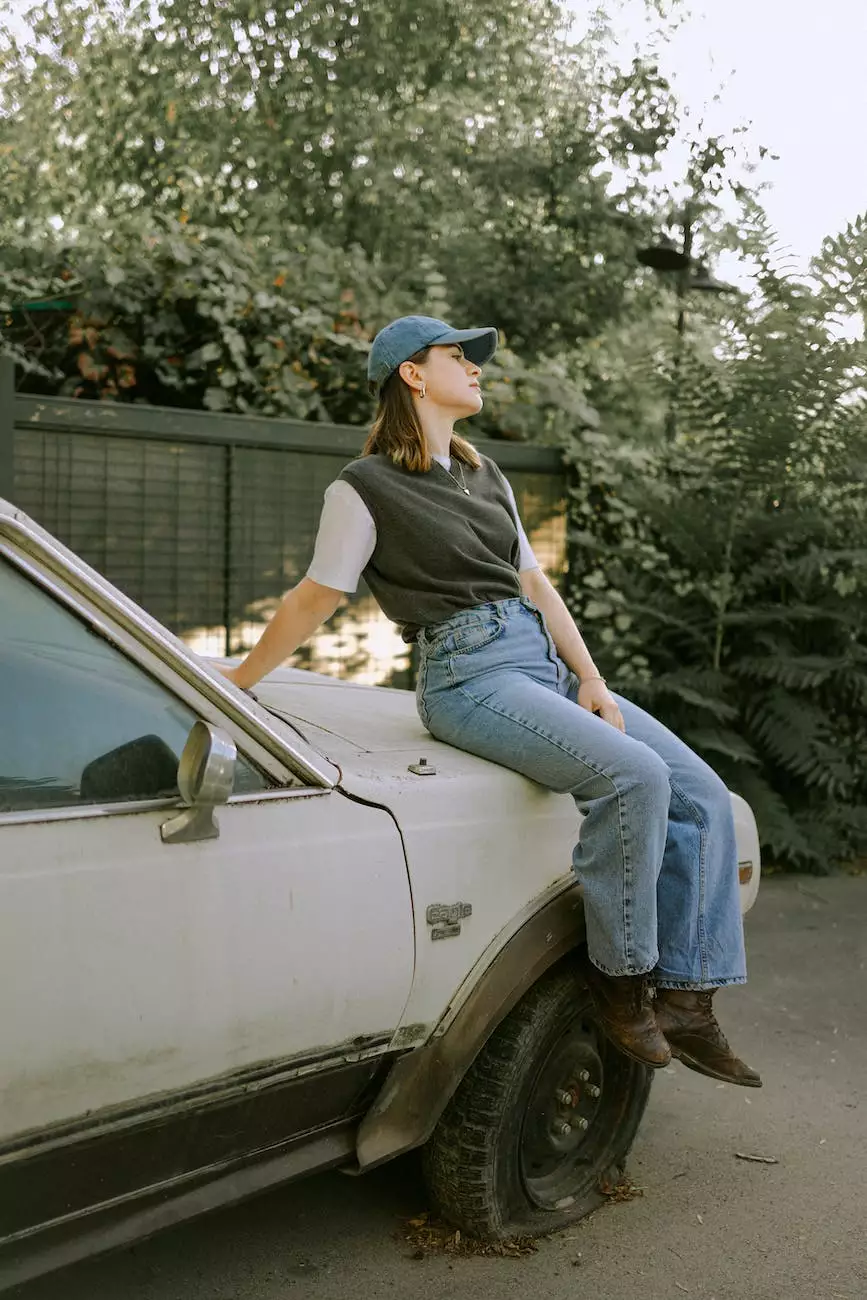 Discover Our Collection of Studded Women's Jeans
Welcome to Desert Rose Apparel, your go-to online destination for high-quality and trendy fashion. In our eCommerce store, you'll find a wide selection of stylish apparel and shoes to express your unique personality. Our Studded Women's Jeans collection is the epitome of style and sophistication, designed to make you stand out from the crowd.
Elevate Your Style with Studded Jeans
At Desert Rose Apparel, we believe that fashion is a form of self-expression. Our Studded Women's Jeans collection embodies this philosophy, offering chic and edgy denim options that cater to fashion-forward individuals like you. With intricate stud detailing, these jeans add a touch of glamour and attitude to any outfit.
Quality and Durability
When it comes to jeans, we understand the importance of long-lasting quality. That's why we source the finest materials and employ expert craftsmanship to create jeans that are built to withstand the test of time. Our studded jeans are made with precision and attention to detail, ensuring durability and comfort.
Find Your Perfect Fit
We believe that everyone deserves jeans that fit them perfectly. That's why our Studded Women's Jeans collection offers a variety of sizes, styles, and cuts to suit different body types and preferences. Whether you prefer a slim fit, straight leg, or a relaxed boyfriend style, you'll find your ideal pair in our carefully curated collection.
Endless Styling Possibilities
Versatility is key when it comes to fashion, and our studded jeans are designed to be versatile pieces that can be styled for various occasions. Pair them with a graphic tee and sneakers for a casual daytime look, or dress them up with a blouse and heels for a night out. The possibilities are endless!
Shop Studded Women's Jeans at Desert Rose Apparel
When you shop our Studded Women's Jeans collection, you're not just buying another pair of jeans – you're investing in a statement piece that will set you apart from the crowd. Browse our latest designs, choose your preferred size, and take advantage of our secure and hassle-free ordering process.
Why Choose Desert Rose Apparel?
Wide Selection: We offer a diverse range of studded jeans, allowing you to find the perfect style that matches your individual taste.
Exceptional Quality: Our jeans are made with top-notch materials and craftsmanship, ensuring long-lasting durability and comfort.
Easy Online Shopping: Our user-friendly website and secure checkout process make shopping for your favorite jeans a breeze.
Fast Shipping: We strive to get your order to your doorstep as quickly as possible, so you can start rocking your stylish studded jeans.
Excellent Customer Service: Our team is here to assist you with any questions or concerns you may have. Your satisfaction is our top priority.
Elevate Your Fashion Game with Studded Women's Jeans
Upgrade your wardrobe with a pair of studded women's jeans from Desert Rose Apparel. Our collection offers the perfect blend of style, comfort, and quality. Stand out from the crowd and express your unique fashion sense with our trendy studded jeans.
Shop now and enjoy free shipping on orders over $50. Elevate your fashion game today!