Desert Rose Apparel: Cropped Plaid Denim Jacket - A Must-Have Staple for Every Wardrobe
Apr 9, 2020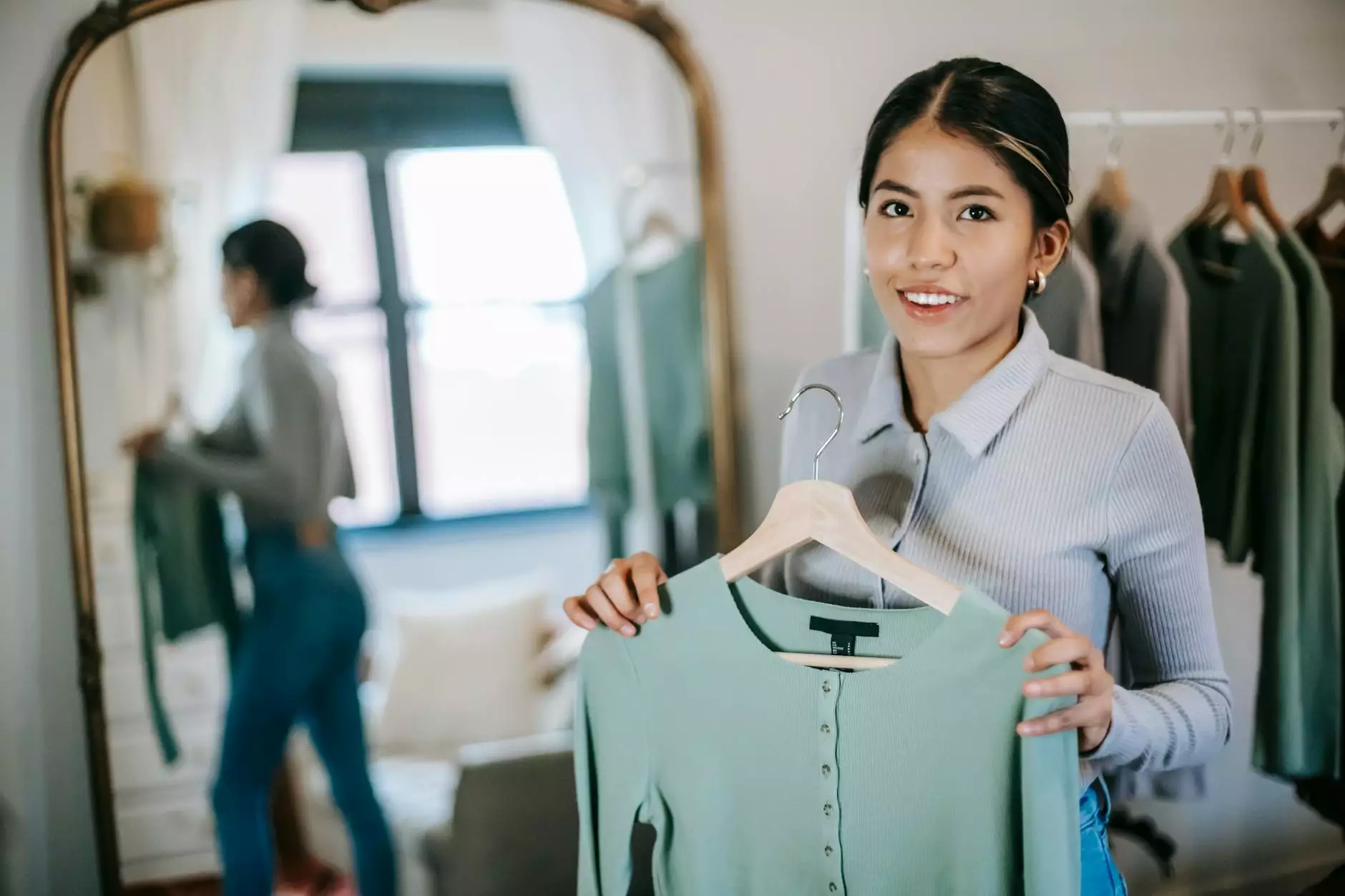 Welcome to Desert Rose Apparel, your one-stop destination for trendy and fashionable apparel and shoes. We take pride in offering high-quality and stylish products that help you stand out from the crowd. Today, we are excited to introduce our latest addition, the Cropped Plaid Denim Jacket, which is bound to become a staple piece in your wardrobe.
Unleash Your Style with the Cropped Plaid Denim Jacket
Our Cropped Plaid Denim Jacket is a fashion-forward statement piece designed for those who love to embrace their unique style. Made with the finest quality denim fabric, this jacket exudes sophistication while maintaining comfort and versatility.
The cropped length adds a modern twist to the classic denim jacket, making it perfect for layering over your favorite dresses, tops, or even jumpsuits. The plaid pattern adds a pop of color and interest, ensuring you turn heads wherever you go. Whether you're heading to brunch with friends or attending a casual dinner date, this jacket is a perfect choice to elevate your outfit.
Exceptional Design and Fit
At Desert Rose Apparel, we understand the importance of a great fit. Our Cropped Plaid Denim Jacket is thoughtfully designed to flatter your figure and provide a comfortable wearing experience. The jacket features a tailored silhouette that accentuates your waistline, creating a flattering and feminine look.
The high-quality denim fabric ensures durability and long-lasting wear, making it a timeless investment piece. With meticulous attention to detail and craftsmanship, our jacket offers remarkable quality that you can rely on. The button-front closure adds a touch of classic charm, while the two chest pockets provide functionality and storage.
Versatile and on-trend
The Cropped Plaid Denim Jacket effortlessly combines style and versatility. Its trendy design allows you to create various looks for different occasions. Pair it with your favorite jeans or skirt for a casual chic look, or layer it over a floral dress for a playful twist. The possibilities are endless, and this jacket will effortlessly elevate any outfit.
Shop Desert Rose Apparel - Your Go-To for Fashionable Apparel and Shoes
Desert Rose Apparel offers an extensive range of trendy apparel and shoes for fashion enthusiasts like you. Whether you're looking for everyday casual wear, statement pieces, or footwear to complete your outfits, we have you covered.
With our focus on quality, style, and affordability, we strive to provide an exceptional shopping experience. Browse through our full-priced collection and discover unique pieces that reflect your individuality. Our curated selection ensures that you'll always find something that resonates with your personal style.
Why Choose Desert Rose Apparel?
1. Quality: Our products are crafted using the finest materials and designed to withstand the test of time. We believe in offering nothing but the best to our valued customers.
2. Style: Our team of experienced designers stays up-to-date with the latest fashion trends, curating collections that are both on-trend and timeless.
3. Affordability: We believe that fashion should be accessible to everyone. That's why we offer competitive prices without compromising on quality and style.
4. Excellent Customer Service: Your satisfaction is our top priority. Our dedicated customer service team is here to assist you every step of the way, ensuring a seamless shopping experience.
Shop Now and Elevate Your Style with Desert Rose Apparel
Don't miss out on the opportunity to own our Cropped Plaid Denim Jacket. Visit our website today and explore our full-priced collection of fashionable apparel and shoes. With Desert Rose Apparel, you can effortlessly express your style and turn heads wherever you go.
Indulge in fashion-forward pieces that are as unique as you are. Shop now and stay ahead of the trends with Desert Rose Apparel.