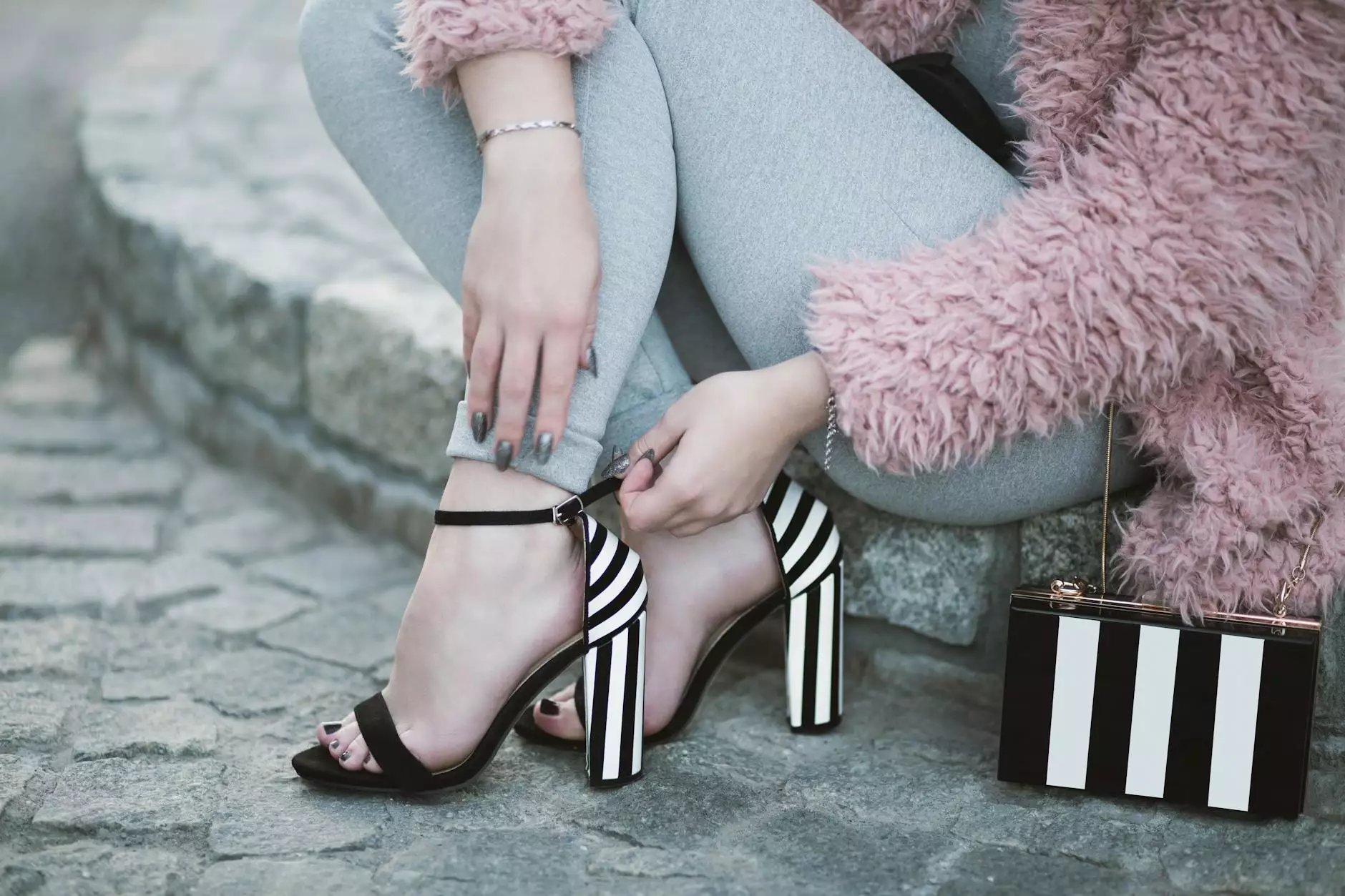 Complete Your Look with Stylish Accessories
Desert Rose Apparel welcomes you to explore our exquisite collection of accessories to add those perfect finishing touches to your outfits. Whether you're looking for statement pieces or subtle accents, our wide range of accessories is designed to cater to all your needs.
Stunning Accessories for Every Occasion
Our curated collection of accessories includes a vast array of options to complement any style and occasion. From elegant scarves and hats to trendy belts and wallets, we have everything you need to enhance and elevate your wardrobe.
Elevate Your Style with Versatile Accessories
At Desert Rose Apparel, we understand that accessories play a crucial role in expressing your unique personality and elevating your style game. Our thoughtfully selected range consists of accessories that are not only on-trend but also versatile, allowing you to mix and match effortlessly.
The Finest Quality Materials
We believe in offering our customers nothing but the best in terms of quality. All our accessories are crafted using the finest materials to ensure durability and longevity. From premium leather belts to soft and luxurious scarves, each item in our collection is carefully chosen to meet our customers' high standards.
Unparalleled Attention to Detail
Attention to detail is at the heart of our accessory collection. Every piece is meticulously designed and crafted with precision to ensure that each accessory you choose reflects impeccable craftsmanship. You can trust Desert Rose Apparel to provide you with accessories that exude elegance and sophistication.
Stay Fashion-Forward with the Latest Trends
Our dedicated team of fashion enthusiasts stays up-to-date with the latest trends, ensuring that our accessory offerings are always fashion-forward. By shopping at Desert Rose Apparel, you can be confident that you are adding the most stylish accessories to your collection, keeping you ahead of the fashion curve.
Explore our Wide Range of Accessories
Scarves
Wrap yourself in luxury with our exquisite selection of scarves. From cozy knitted options to vibrant silk designs, our scarves are perfect for adding warmth and flair to any outfit.
Hats
Make a statement with our stylish collection of hats. Whether you're looking for a chic wide-brimmed hat for a sunny day or a cozy beanie for colder weather, we have the perfect headwear options to complement your style.
Belts
Complete your look with our range of fashionable belts. From classic leather belts to trendy statement pieces, our collection offers a variety of styles and designs to suit your preference.
Wallets
Organize your essentials in style with our selection of wallets. Crafted from high-quality materials, our wallets are both functional and fashionable, allowing you to carry your belongings with ease.
Jewelry
Enhance your ensemble with our stunning collection of jewelry. From elegant necklaces and bracelets to eye-catching earrings, our jewelry pieces are designed to add a touch of glamour to any outfit.
Shop Now and Elevate Your Style
Desert Rose Apparel is your ultimate destination for all your accessory needs. Explore our extensive collection and discover the perfect accessories to complete your look with style and grace. Shop now and unlock a world of endless possibilities!