Torn Saddle Stitch Skinny Jean
Jan 11, 2020
Fashion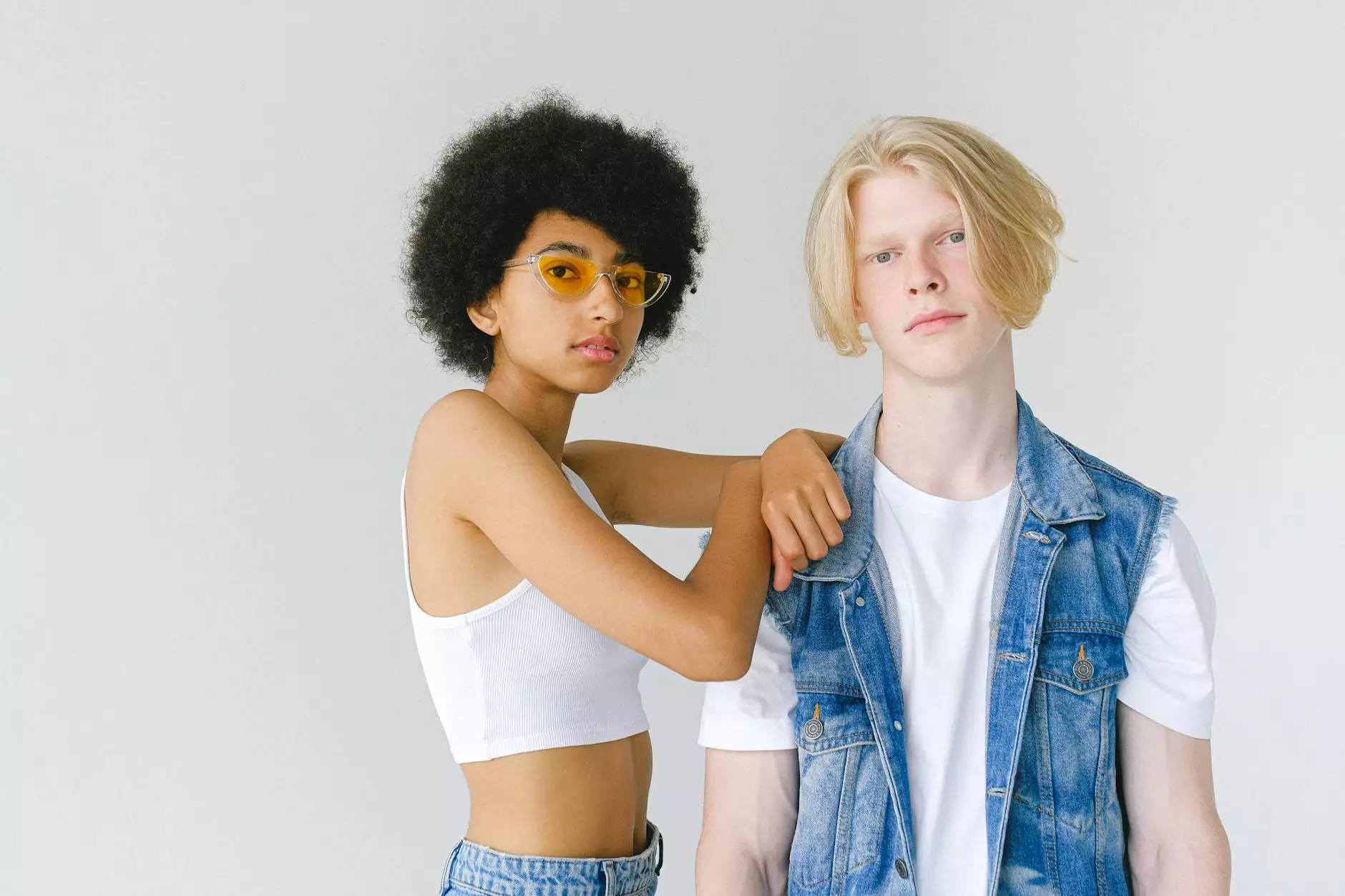 Introduction to the Torn Saddle Stitch Skinny Jean
Welcome to Desert Rose Apparel, your go-to destination for high-quality apparel and shoes. In this page, we present to you our exquisite Torn Saddle Stitch Skinny Jean. Crafted with utmost care and attention to detail, these jeans are designed to provide both comfort and style, making them a staple in every fashion-forward wardrobe.
Unleash Your Confidence with the Torn Saddle Stitch Skinny Jean
Our Torn Saddle Stitch Skinny Jean is meticulously crafted to accentuate your curves and elevate your personal style. Made from premium denim fabric, these jeans embrace your body in all the right places, providing a flattering and confidence-boosting fit.
Quality That Lasts
At Desert Rose Apparel, we believe in offering only the highest quality products to our valued customers. The Torn Saddle Stitch Skinny Jean is no exception. These jeans are built to stand the test of time, with reinforced stitching and durable materials that ensure long-lasting wear.
Stylish Details
The Torn Saddle Stitch Skinny Jean features exquisite details that set it apart from ordinary jeans. With its unique saddle stitch pattern, these jeans offer a touch of sophistication to any outfit. The intricate stitching not only adds visual appeal but also enhances the overall durability of the jeans.
Versatile and Fashionable
Whether you're looking for a casual everyday outfit or aiming for a more dressed-up style, the Torn Saddle Stitch Skinny Jean is the perfect choice. These jeans can be easily dressed up or down, making them a versatile addition to your wardrobe. Pair them with a simple t-shirt for a laid-back look or dress them up with a trendy blouse and heels for a night out on the town.
A Perfect Fit for Every Body Type
We understand that everyone has unique body shapes and sizes. That's why the Torn Saddle Stitch Skinny Jean is available in a wide range of sizes, from petite to plus size. Our mission is to ensure that every individual feels comfortable and confident in our jeans, embracing their own personal style.
Shop Now and Experience the Difference
Ready to elevate your denim game? Visit our website at desertroseapparel.com and explore our collection of Torn Saddle Stitch Skinny Jeans. With Desert Rose Apparel, you can expect exceptional customer service, high-quality products, and a seamless online shopping experience.
Conclusion
In summary, the Torn Saddle Stitch Skinny Jean by Desert Rose Apparel combines style, durability, and comfort to deliver jeans that are a must-have for any fashion enthusiast. With their attention to detail and versatile design, these jeans are the perfect addition to any wardrobe. Enjoy the confidence and style that the Torn Saddle Stitch Skinny Jean provides, and shop now to experience the Desert Rose Apparel difference.