Swiss Dot Chiffon Blouse
Jun 17, 2021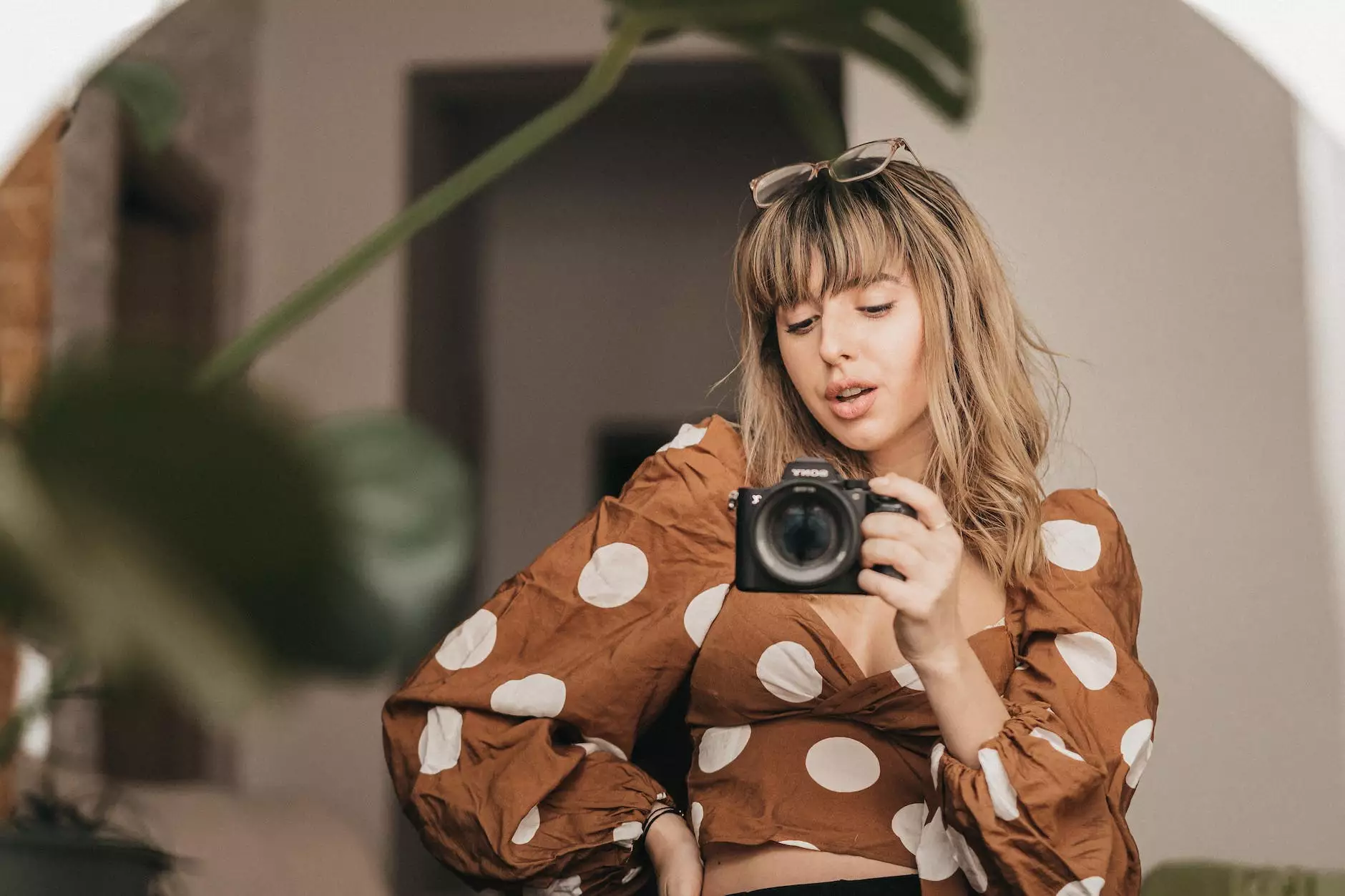 Shop the Exquisite Swiss Dot Chiffon Blouse at Desert Rose Apparel
Welcome to Desert Rose Apparel, your ultimate destination for exquisite women's clothing and accessories. We proudly present to you our finest creation - the Swiss Dot Chiffon Blouse. Indulge in the beauty and elegance of this enchanting piece that will surely elevate your style to new heights.
Unveiling the Allure of Swiss Dot Chiffon Blouse
Our Swiss Dot Chiffon Blouse is a masterpiece crafted with utmost precision and attention to detail. Made from premium chiffon fabric, it offers a delicate and ethereal feel against your skin. The Swiss dot pattern adds a touch of sophistication and uniqueness to this timeless piece.
Featuring a flattering silhouette, this blouse embraces femininity and grace. The flowy sleeves and the relaxed fit ensure maximum comfort, making it an ideal choice for both casual outings and special occasions. The versatile design makes it easily pairable with jeans, skirts, or tailored trousers, allowing you to create various stunning looks.
Elevate Your Style with Desert Rose Apparel
At Desert Rose Apparel, we understand the importance of expressing your personal style through fashion. Our aim is to empower women by offering exquisite clothing that enhances their confidence and beauty. The Swiss Dot Chiffon Blouse is a true testament to our commitment to quality and elegance.
As a renowned brand in the fashion industry, we take immense pride in our craftsmanship and attention to detail. Our dedicated team of designers ensures that every piece is impeccably tailored to perfection. With us, you can always expect superior quality and on-trend designs that will make you stand out.
Find Your Perfect Fit
We understand that finding the right fit is crucial for a flattering and comfortable look. That's why our Swiss Dot Chiffon Blouse is available in a wide range of sizes, including regular and plus sizes. Our size guide will assist you in selecting the perfect fit that accentuates your unique body shape.
Furthermore, our commitment to inclusivity is reflected in our diverse range of color options for the Swiss Dot Chiffon Blouse. Whether you prefer a classic white, a romantic pink, or a bold black, we have the perfect shade to complement your individual style.
Discover the Desert Rose Apparel Experience
Desert Rose Apparel is not just a clothing brand; it's an experience. When you shop with us, you become a part of our fashion-forward community, where style meets passion. We strive to provide exceptional customer service and ensure a seamless shopping experience.
Take a moment to browse through our carefully curated collection of high-quality women's apparel and accessories. From chic tops and dresses to trendy shoes and handbags, we have everything you need to create your perfect wardrobe. Stay on top of the latest fashion trends and let your style blossom with Desert Rose Apparel.
Shop the Swiss Dot Chiffon Blouse Today
Don't miss out on the opportunity to own the exquisite Swiss Dot Chiffon Blouse by Desert Rose Apparel. Shop now and add a touch of timeless elegance to your wardrobe. Experience the joy of wearing a piece that exudes sophistication and captures attention wherever you go.
Visit Desert Rose Apparel online or explore our physical stores to find the perfect Swiss Dot Chiffon Blouse for yourself or as a thoughtful gift for someone special. Embrace the beauty of Swiss fashion and elevate your style with Desert Rose Apparel.
Unleash Your Style Potential with Desert Rose Apparel
As a leading name in eCommerce & Shopping - Apparel and shoes industry, Desert Rose Apparel is dedicated to helping you unleash your style potential. We go beyond fashion by offering a seamless shopping experience, reliable customer support, and an ever-evolving collection that keeps up with your evolving taste.
Join our community of fashion enthusiasts and elevate your style with Desert Rose Apparel. Shop our Swiss Dot Chiffon Blouse and explore our wide range of exclusive products to create head-turning looks that leave a lasting impression.