Crown Jewel Bootcut Jeans
Dec 29, 2020
Fashion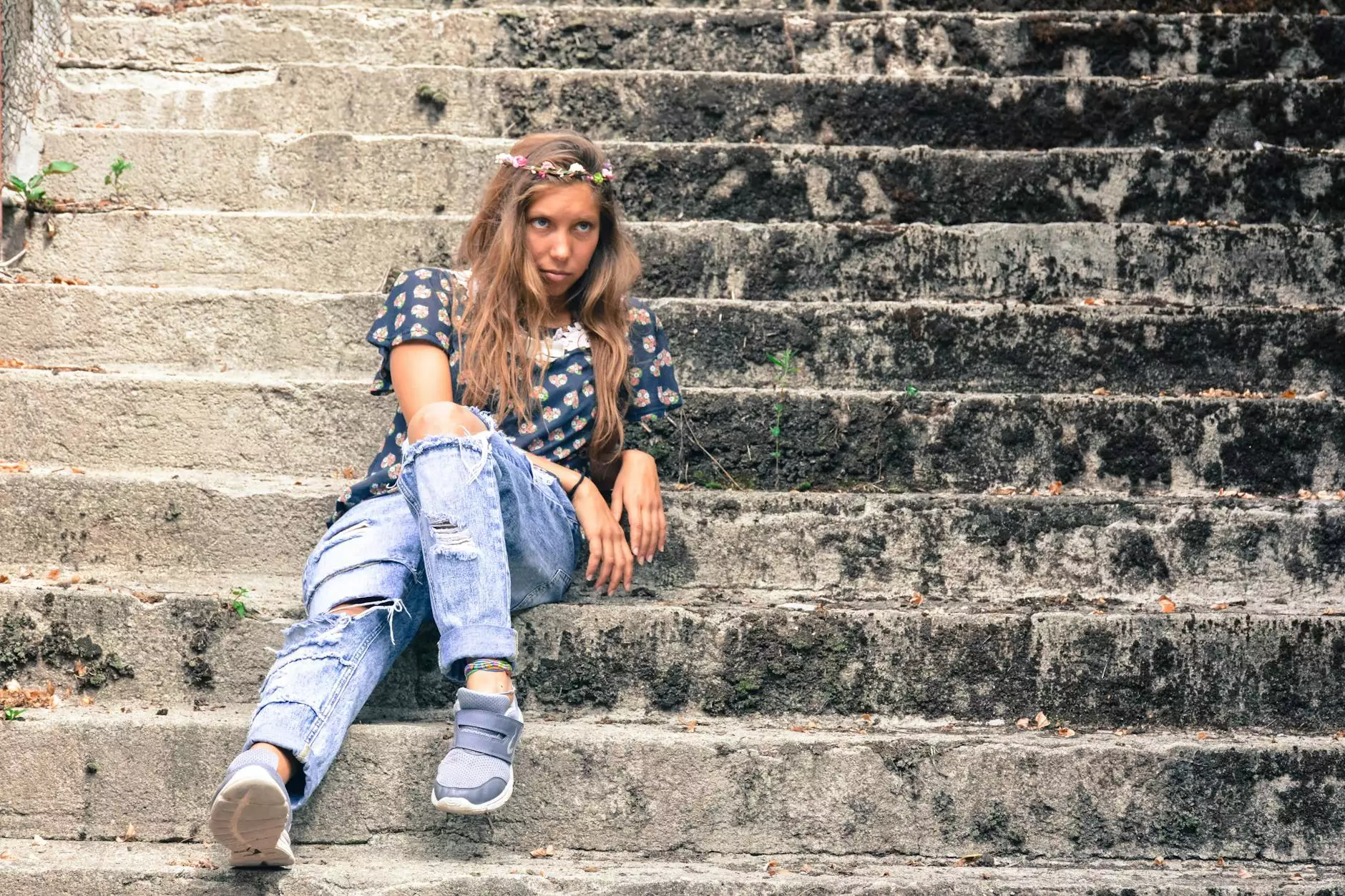 The Perfect Addition to Your Wardrobe
At Desert Rose Apparel, we proudly present our collection of Crown Jewel Bootcut Jeans. These jeans are designed to offer you the perfect fit, style, and comfort, making them an essential addition to your wardrobe.
Unleash Your Style with Crown Jewel Bootcut Jeans
Our Crown Jewel Bootcut Jeans are crafted with the finest materials, ensuring a premium quality product that stands the test of time. With meticulous attention to detail, these jeans provide a flattering silhouette and are suitable for a wide range of occasions.
Explore the Perfect Fit
We understand that finding the perfect pair of jeans can be a daunting task. That's why at Desert Rose Apparel, we offer a variety of sizes and styles to cater to all body types and preferences. Whether you're looking for a classic blue denim or a statement wash, our collection has something for everyone.
High-Quality Materials
Our Crown Jewel Bootcut Jeans are made from premium denim that is both comfortable and durable. The fabric is carefully selected to provide a soft feel against your skin while maintaining its shape even after multiple wears and washes.
Flattering Silhouette
These bootcut jeans are designed to enhance your curves and create a flattering silhouette. The slightly flared leg provides balance and adds an elegant touch to any outfit. Whether you pair them with a casual t-shirt or dress them up with a blouse, they are sure to make a statement wherever you go.
Style Versatility
Our Crown Jewel Bootcut Jeans are designed for versatility. They can be effortlessly dressed up or down, making them suitable for various occasions. Wear them with a simple white t-shirt and sneakers for a casual daytime look, or pair them with heels and a stylish top for a night out on the town.
Unmatched Comfort
We understand that comfort is as important as style when it comes to jeans. That's why our Crown Jewel Bootcut Jeans feature a mid-rise waist and a stretchy fabric that hugs your curves in all the right places. You can confidently move and go about your day without any discomfort.
Experience Desert Rose Apparel
Desert Rose Apparel is your go-to destination for premium apparel and shoes. With our dedication to quality and customer satisfaction, we strive to provide an exceptional shopping experience.
A Wide Range of Choices
Aside from our Crown Jewel Bootcut Jeans, we offer an extensive collection of apparel and shoes for men and women. From trendy tops and dresses to comfortable activewear and stylish accessories, we have everything you need to express your personal style.
Effortless Online Shopping
Shopping with Desert Rose Apparel is convenient and easy. Our user-friendly website allows you to browse through our products, select your desired size and color, and make a secure purchase with just a few clicks. Our prompt shipping ensures that your Crown Jewel Bootcut Jeans will be delivered to your doorstep in no time.
Exceptional Customer Service
Our dedicated customer service team is here to assist you with any inquiries or concerns. We are committed to providing exceptional support and ensuring that your shopping experience with us is nothing short of excellent.
Explore Our Collection Now
Discover the perfect pair of Crown Jewel Bootcut Jeans at Desert Rose Apparel. Shop online and add a touch of elegance and style to your wardrobe today. With our premium quality, comfort, and unmatched versatility, these jeans are a must-have for any fashion-forward individual.
Desert Rose Apparel Homepage
All Products
Women's Apparel and Shoes
All Bootcut Jeans