Lgbt Flag iPhone 7 Plus Case
Nov 19, 2019
Fashion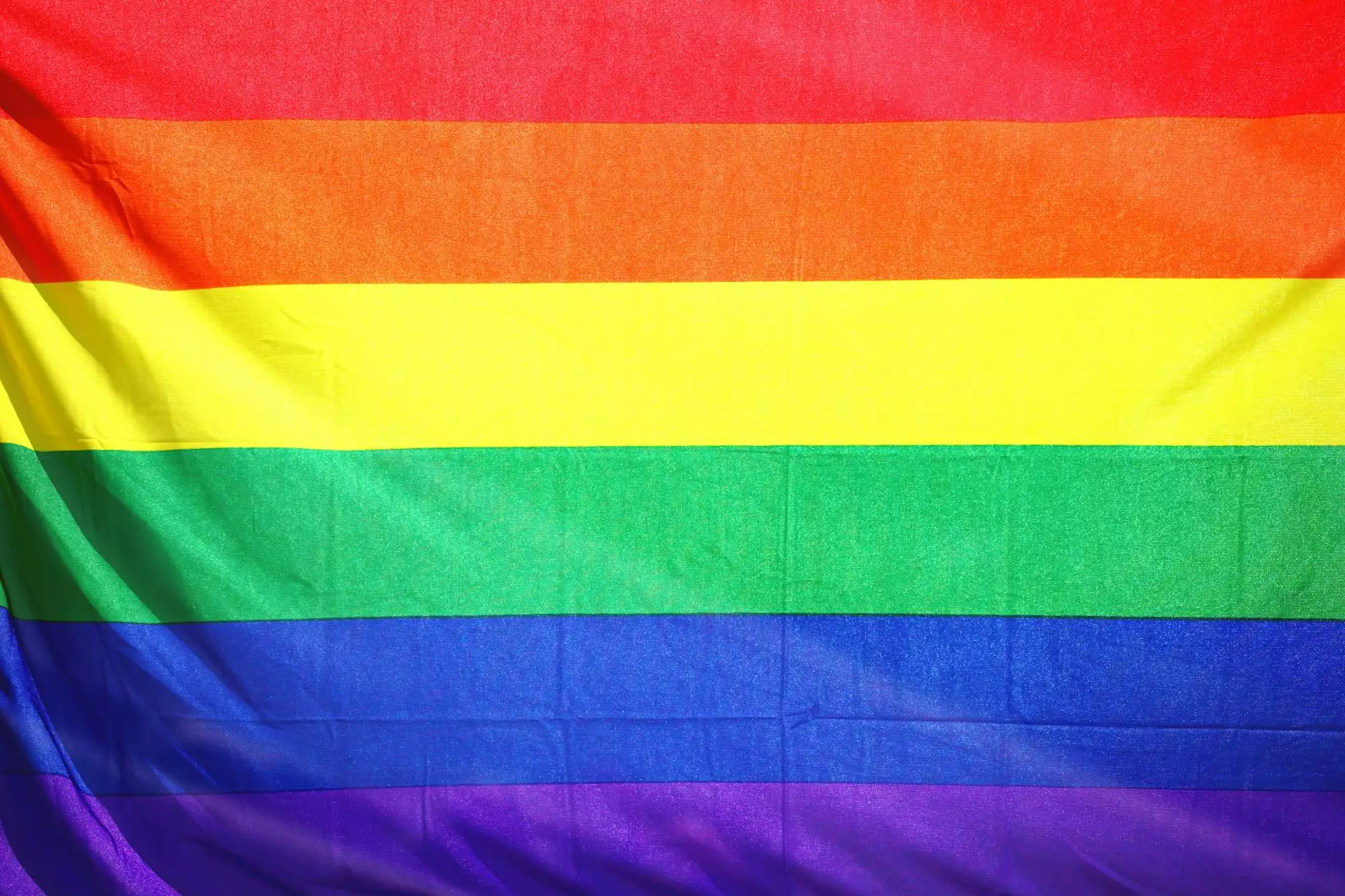 Protect and Express Your Pride with the Lgbt Flag iPhone 7 Plus Case
Welcome to Desert Rose Apparel, your premier destination for high-quality apparel and accessories that help you express your individuality. In this increasingly digital world, our smartphones have become an extension of our identity. With the Lgbt Flag iPhone 7 Plus Case, we offer you a chance to showcase your pride and support for the LGBTQ+ community while keeping your device safe and stylish.
The Perfect Blend of Style and Protection
Our Lgbt Flag iPhone 7 Plus Case is more than just a protective cover. It's a symbol of inclusivity, love, and freedom. We understand the importance of both style and substance, which is why our case is crafted using high-quality materials that ensure optimal protection for your phone.
Designed specifically for the iPhone 7 Plus, this case offers a snug fit and easy access to all the device's ports and buttons. The durable construction safeguards your phone against bumps, scratches, and accidental drops, providing peace of mind and keeping your device in pristine condition. Whether you're on the go or lounging at home, our case offers reliable protection without compromising on style.
Show Your Support for the LGBTQ+ Community
By choosing our Lgbt Flag iPhone 7 Plus Case, you aren't just purchasing a functional accessory; you're making a statement. The vibrant and iconic LGBTQ+ flag design proudly displayed on the case is a symbol of love, equality, and acceptance. With every purchase, a portion of the proceeds is donated to LGBTQ+ organizations and charities, supporting their invaluable work.
We believe in fostering a community that respects and celebrates diversity. Our Lgbt Flag iPhone 7 Plus Case is a tangible way to showcase your personal or allyship to the LGBTQ+ community and generate meaningful conversations around important social issues.
Express Yourself and Make a Statement
Your phone is an extension of your personality, and what better way to express yourself than with the Lgbt Flag iPhone 7 Plus Case? Not only does it provide protection, but it also adds a touch of style to your device. The bright and bold colors of the LGBTQ+ flag will make your phone stand out from the crowd, serving as a conversation starter and a visual representation of your values.
Our case is meticulously designed to ensure a seamless user experience. The precise cutouts allow easy access to the charging port, camera, speakers, and buttons, while still providing a snug fit. The lightweight design ensures that your phone remains comfortable to hold, without adding unnecessary bulk.
Shop with Confidence at Desert Rose Apparel
When you shop at Desert Rose Apparel, you can be confident in the quality and authenticity of our products. We are committed to delivering excellence in everything we do, from the design process to customer service. Our team of dedicated professionals takes pride in offering you a seamless and enjoyable shopping experience.
Whether you're purchasing the Lgbt Flag iPhone 7 Plus Case for yourself or as a gift, we guarantee your satisfaction. Join our community of like-minded individuals who are passionate about inclusion, equality, and self-expression.
Conclusion
The Lgbt Flag iPhone 7 Plus Case is more than just a phone accessory. It's a powerful symbol of love, acceptance, and support for the LGBTQ+ community. By choosing our case, you demonstrate your commitment to inclusivity and equality.
Don't settle for generic phone cases – make a statement with our vibrant and meaningful design. Protect your iPhone 7 Plus with style, showcase your pride, and contribute to causes that matter. Shop now at Desert Rose Apparel and let your phone reflect your values.