Historic 66 Backpack
Oct 24, 2022
Fashion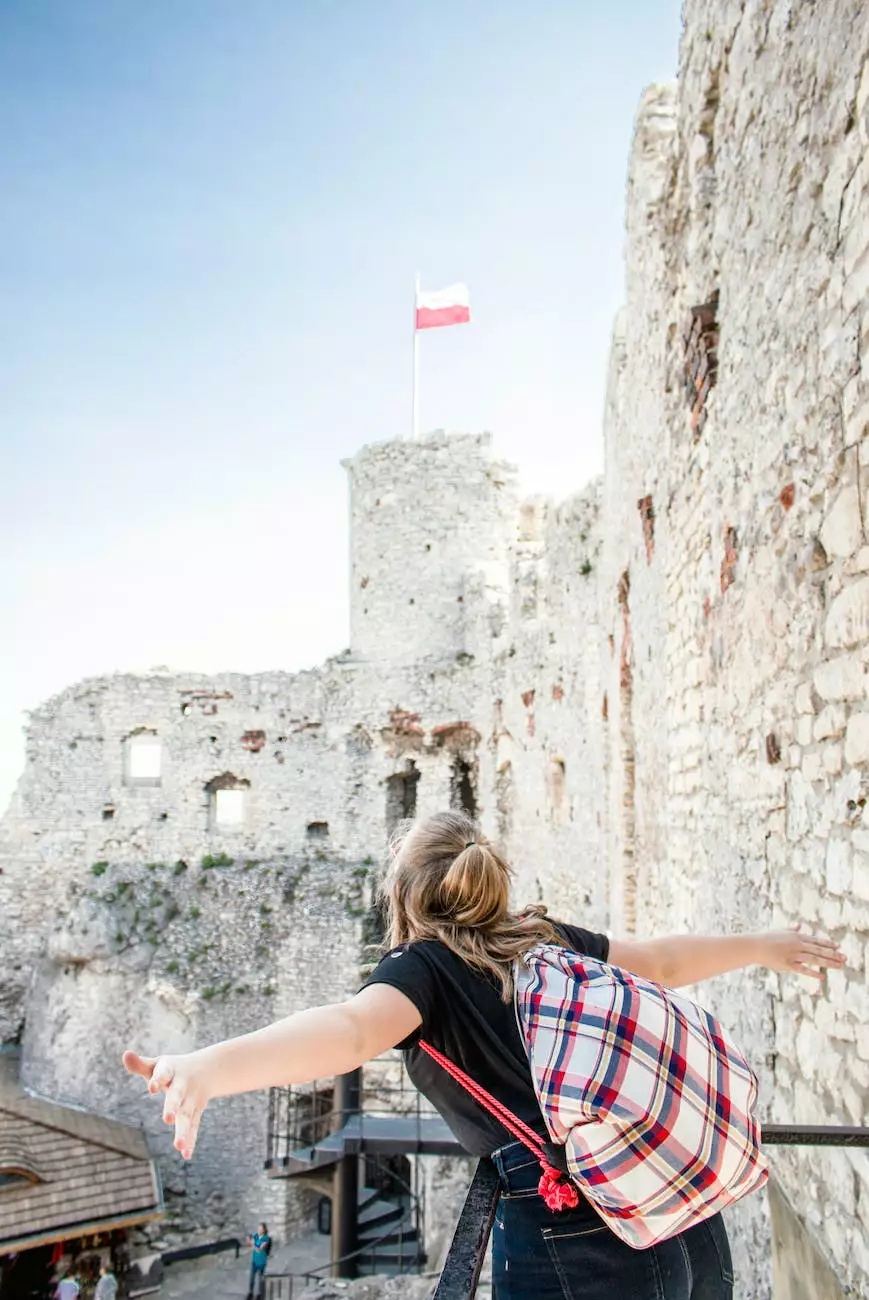 Looking for a backpack that combines functionality and style? Look no further than the Historic 66 Backpack by Desert Rose Apparel. Whether you're a student, traveler, or outdoor enthusiast, this backpack is designed to cater to your needs.
Unleash Your Adventurous Spirit
The Historic 66 Backpack is built to withstand any adventure you embark on. Made with premium materials, this backpack offers exceptional durability and long-lasting performance. Its rugged design ensures that it can weather the toughest conditions, making it the perfect companion for outdoor explorations.
Featuring a spacious main compartment, the Historic 66 Backpack offers ample storage space for all your essentials. Whether you need to carry books, a change of clothes, or camping gear, this backpack has got you covered. Say goodbye to the struggle of fitting everything into a small bag, and hello to convenience and organization.
Style Meets Functionality
At Desert Rose Apparel, we believe that style should never be compromised for functionality. The Historic 66 Backpack showcases our commitment to creating products that offer both, without making any sacrifices.
Available in a range of vibrant colors and sleek designs, this backpack is perfect for expressing your unique personality. Stand out from the crowd with a backpack that not only serves its purpose but also turns heads wherever you go.
Comfortable and Ergonomic Design
We understand that comfort is a top priority when it comes to choosing a backpack. That's why the Historic 66 Backpack is designed with your comfort in mind. Its padded shoulder straps provide optimal support, reducing strain on your shoulders and back, even during long journeys.
In addition, this backpack features an ergonomic back panel that ensures proper airflow, keeping you cool and comfortable throughout the day. Say goodbye to sweaty backs and hello to a breathable carrying experience.
Essential Features for Every Adventure
The Historic 66 Backpack is packed with features to enhance your adventures:
Water-resistant exterior to keep your belongings protected from unexpected rain showers.
Multiple compartments and pockets for easy organization and quick access to your essentials.
Padded laptop sleeve to securely carry your laptop or tablet.
Side mesh pockets for water bottles or umbrellas.
Durable zippers for smooth and reliable functionality.
A Perfect Travel Companion
Planning your next road trip? The Historic 66 Backpack is the ideal travel companion. Its versatile design allows it to be comfortably worn as a backpack or carried as a duffel bag, adapting to your travel needs.
No matter where your journey takes you, this backpack will make sure you're well-prepared and organized. From exploring new cities to hiking through breathtaking landscapes, the Historic 66 Backpack will be your trusted partner every step of the way.
Experience the Historic 66 Backpack Today
Ready to embark on your next adventure in style? Shop the Historic 66 Backpack by Desert Rose Apparel today. Discover the perfect blend of fashion, functionality, and durability in one backpack. Don't settle for less when you can have it all with our exceptional backpack collection.
Whether you're a fashion-forward student, a globe-trotting traveler, or an outdoor enthusiast, the Historic 66 Backpack is designed to cater to your needs and elevate your journey. Order yours now and join the Desert Rose Apparel community of adventurers.