Bell Sleeve Blouse
Apr 8, 2020
Fashion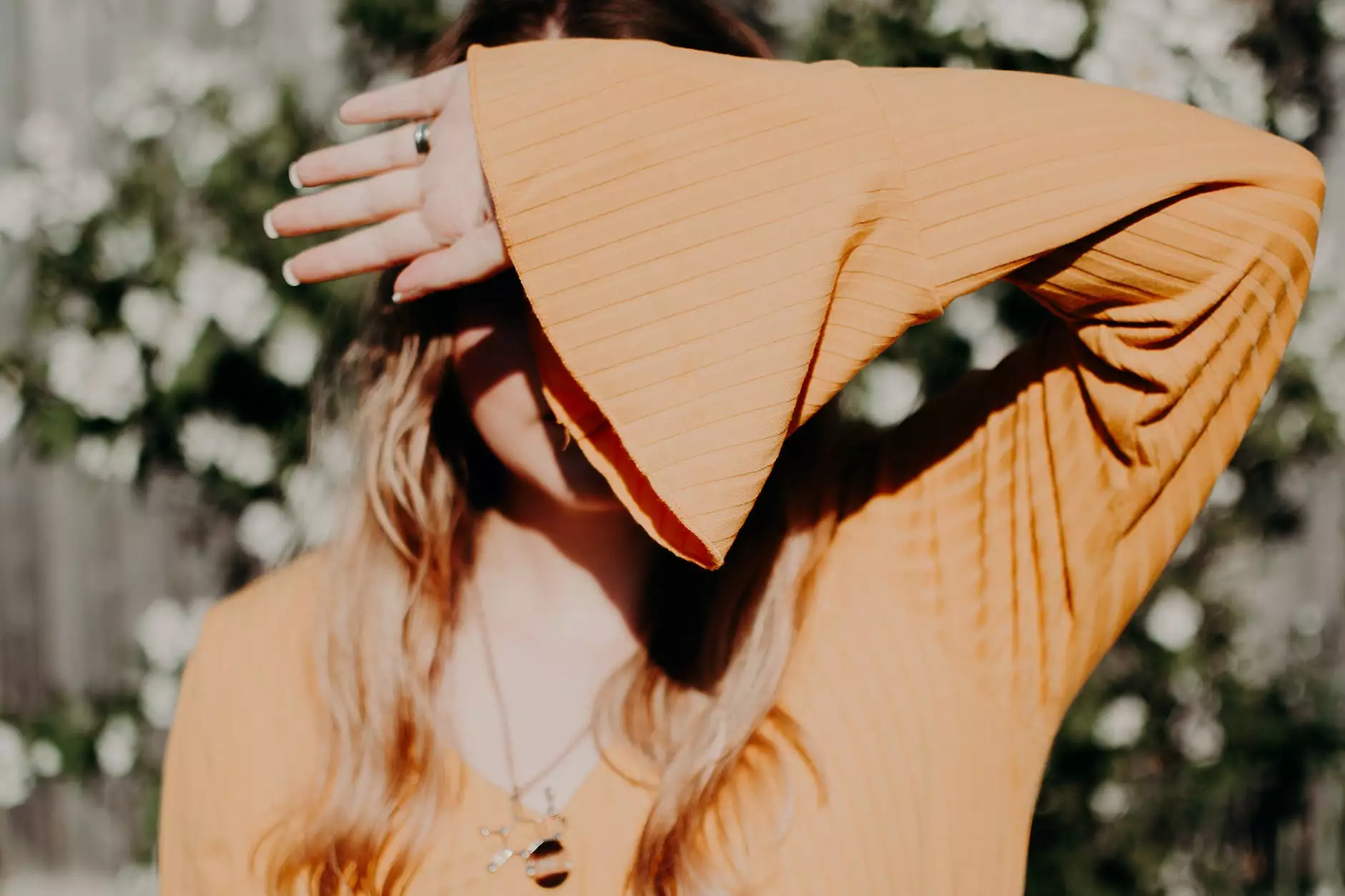 Desert Rose Apparel - Tops Collection
Welcome to Desert Rose Apparel, where exquisite fashion meets your personal style. We proudly present the Paisley Print Bell Sleeve Blouse, a masterpiece that combines elegance and charm.
Unique Design and Flawless Craftsmanship
Indulge in the timeless beauty of our Bell Sleeve Blouse. Expertly crafted using premium quality materials, this blouse showcases an intricate paisley print that exudes sophistication. The bell sleeves add a stylish touch, making it perfect for any occasion.
Unleash Your Fashion Potential
Get ready to elevate your wardrobe with the Paisley Print Bell Sleeve Blouse. Its versatile design allows you to effortlessly transition from day to night, making it a must-have addition to your collection of tops. Pair it with sleek trousers for a professional look, or dress it down with your favorite jeans for a casual yet chic ensemble.
Comfortable and Luxurious
We understand the importance of comfort without compromising style. The Bell Sleeve Blouse offers a relaxed fit, ensuring all-day comfort. The soft, lightweight fabric feels heavenly against your skin, creating a luxurious experience you'll love.
Unparalleled Quality
At Desert Rose Apparel, we take pride in providing you with high-quality garments that stand the test of time. Our Bell Sleeve Blouse is meticulously crafted to meet the highest standards, guaranteeing durability and longevity. Invest in this timeless piece, and it will become a staple in your wardrobe for years to come.
Shop with Confidence
Our commitment to exceptional customer service extends throughout your shopping experience. We offer a seamless eCommerce platform, ensuring a hassle-free purchase. Browse our extensive selection of apparel and shoes, handpicked with utmost care to cater to your unique style.
Discover Your Perfect Fit
We believe that fashion should be inclusive. That's why we offer a wide range of sizes for our Bell Sleeve Blouse, ensuring that every body type can find their perfect fit. Check our size guide to find the ideal size for you and enjoy the confidence that comes with wearing a blouse tailored to your curves.
Secure and Reliable Shipping
Once you've selected the Paisley Print Bell Sleeve Blouse, our dedicated team ensures that your order is packed with care and shipped to your doorstep securely. Enjoy peace of mind knowing that your purchase will arrive in pristine condition, ready for you to showcase your impeccable taste.
Unleash Your Style Potential with Desert Rose Apparel
At Desert Rose Apparel, we understand that style is a form of self-expression. We constantly strive to bring you unique, fashionable pieces that empower you to make a statement. Whether you're attending a social event, a business meeting, or enjoying a day out with friends, our Bell Sleeve Blouse is the epitome of timeless elegance.
Shop Now and Find Your Perfect Bell Sleeve Blouse
Don't miss out on the opportunity to own this exquisite piece from Desert Rose Apparel's tops collection. Add the Paisley Print Bell Sleeve Blouse to your cart and enjoy the confidence that comes with wearing a perfectly designed garment that effortlessly captures the essence of your personal style. Elevate your wardrobe today!