Light Wash Collection
Oct 29, 2021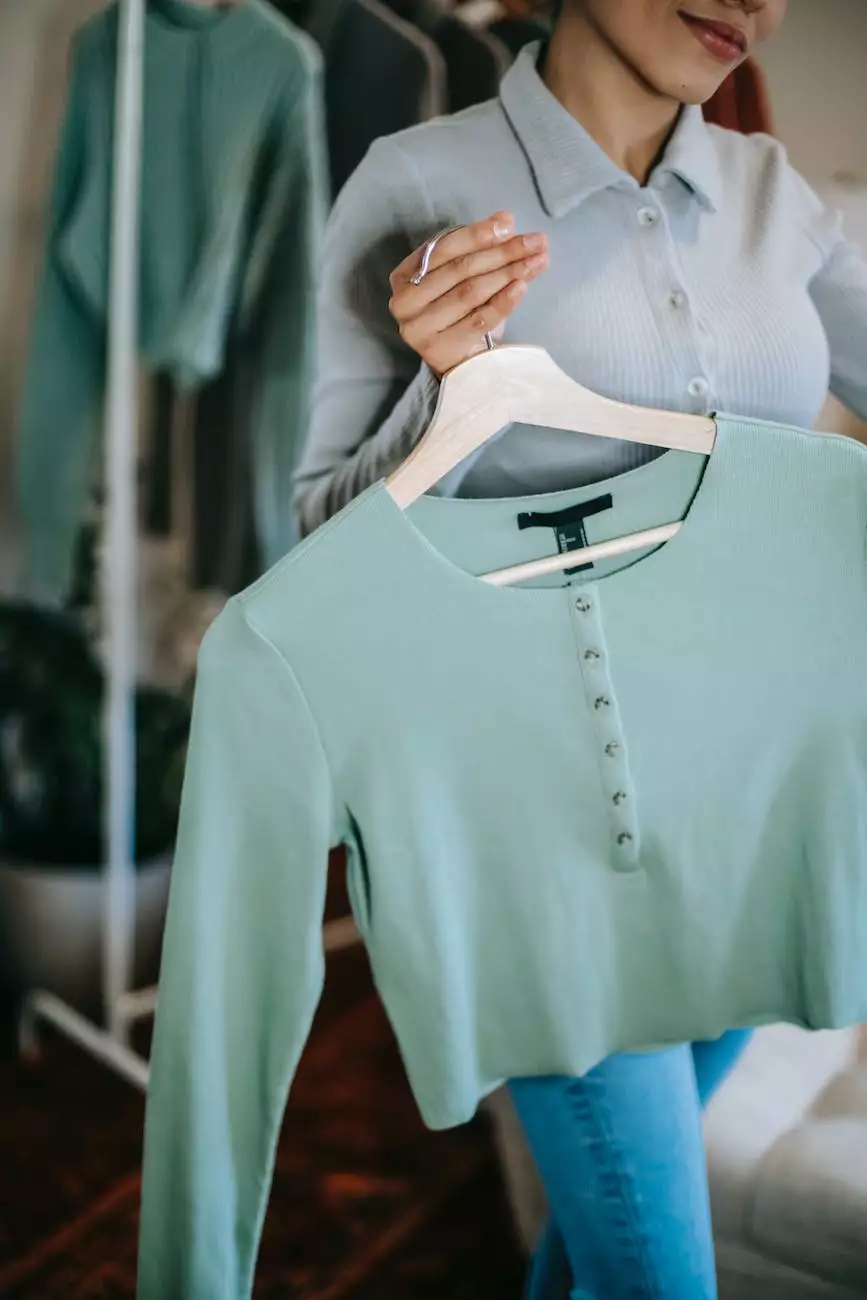 Explore the Latest Trends in Light Wash Apparel
Welcome to Desert Rose Apparel's Light Wash collection, where you'll find the perfect balance between style and comfort. Discover our wide range of light wash jeans, denim jackets, skirts, and more. Our collection embodies the essence of casual fashion, allowing you to effortlessly express your personal style.
Elevate Your Style with Light Wash Denim
When it comes to denim, nothing beats the timeless appeal of light wash. Whether you're going for a classic, vintage-inspired look or aiming for a modern and edgy vibe, light wash denim is a versatile choice that adds a touch of effortless cool to any outfit.
Light Wash Jeans: Embrace Casual Chic
Our light wash jeans are expertly crafted to fit and flatter every body shape. From skinny to straight leg, high-rise to cropped, we have a variety of styles that are tailored to suit your individual taste. Our jeans are made from high-quality denim that ensures both comfort and durability, allowing you to enjoy them for years to come.
Pair our light wash jeans with a crisp white shirt and sneakers for a laid-back weekend look. Add a leather jacket and ankle boots for an edgier, street-style inspired outfit. The possibilities are endless when it comes to styling light wash jeans.
Light Wash Denim Jackets: Effortless Layering
A light wash denim jacket is a must-have staple in any wardrobe. Perfect for layering, our denim jackets add a touch of casual elegance to any ensemble. Whether you're wearing it over a dress or pairing it with jeans, a light wash denim jacket instantly elevates your outfit.
Experiment with different looks by styling your jacket with a printed maxi dress and sandals for a bohemian-inspired look. Or, keep it simple and classic by wearing it with a basic tee, black leggings, and sneakers. The options are limitless.
Light Wash Skirts: Feminine and Flirty
For a feminine and flirty vibe, our light wash skirts are the perfect choice. From denim mini skirts to midi-length options, our collection offers a range of styles to suit your preferences. Light wash skirts can be easily dressed up or down, making them a versatile addition to your wardrobe.
Pair a light wash denim skirt with a tucked-in blouse and heels for a chic office look. Switch to a graphic tee and sneakers for a more casual and laid-back outfit. With our light wash skirts, you can effortlessly transition from day to night.
Shop the Light Wash Collection at Desert Rose Apparel
At Desert Rose Apparel, we take pride in offering high-quality, on-trend apparel for fashion-forward individuals. Our Light Wash collection combines style, comfort, and versatility. Shop now to discover the latest light wash trends and find your perfect pieces.
With our easy-to-use online store, browsing and shopping for your favorite light wash items has never been easier. Enjoy hassle-free shopping, secure checkout, and fast shipping to your doorstep.
Why Choose Desert Rose Apparel?
As a leading eCommerce store in the apparel and shoes category, Desert Rose Apparel sets itself apart with its commitment to quality, style, and customer satisfaction. Here are a few reasons why you should choose us:
Extensive Collection: Our wide range of light wash apparel ensures that you'll find the perfect piece to suit your personal style.
Quality Craftsmanship: We only source the finest fabrics and materials to create apparel that is both comfortable and long-lasting.
On-Trend Designs: Our team of designers keeps up with the latest fashion trends, ensuring that our collection is always fresh and exciting.
Excellent Customer Service: We prioritize our customers and strive to provide the best shopping experience possible. Our dedicated support team is ready to assist you with any inquiries or concerns.
Secure and Convenient Shopping: Our website is designed to provide a seamless and secure shopping experience. Enjoy easy navigation, convenient filters, and secure payment options.
Explore our Light Wash collection today and discover why Desert Rose Apparel is a top choice for fashion-savvy individuals around the world. Upgrade your wardrobe with our stylish light wash apparel and embrace effortless style.