Ivy Scally Newsboy Caps – Tagged Cotton
May 11, 2018
Fashion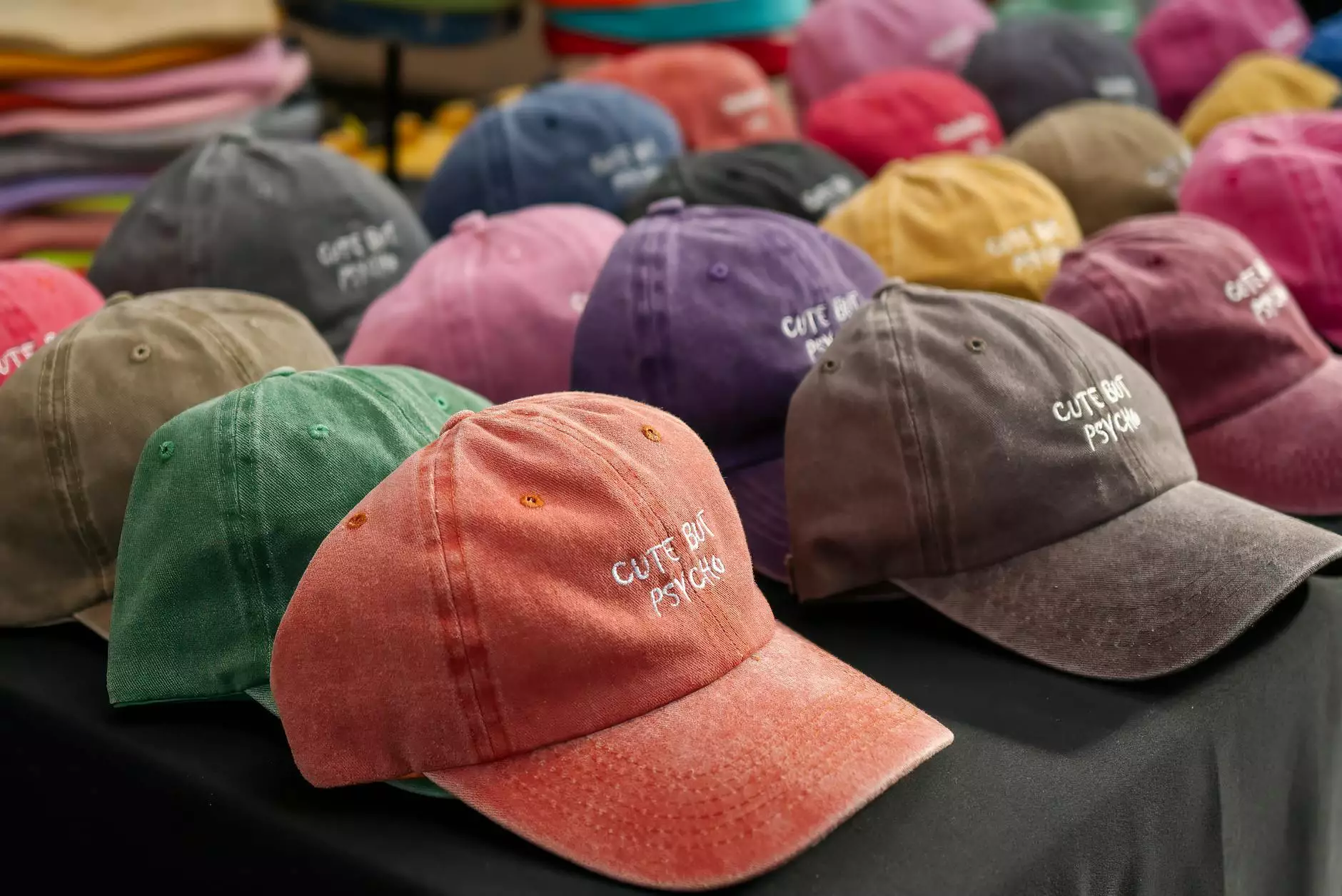 Welcome to Desert Rose Apparel, your ultimate destination for high-quality apparel and shoes. Within our eCommerce store, we proudly offer a wide range of stylish and fashionable Ivy Scally Newsboy Caps crafted from premium cotton materials.
Unleashing Classic Elegance with Ivy Scally Newsboy Caps
At Desert Rose Apparel, we understand the importance of accessories in completing your fashion ensemble. Our exclusive collection of Ivy Scally Newsboy Caps, specifically tagged with cotton, is designed to add a touch of class, sophistication, and versatility to your outfits.
Whether you're heading to a formal event or looking to spice up your everyday style, our Ivy Scally Newsboy Caps are the perfect choice. Made from high-quality cotton, these caps offer supreme comfort, breathability, and durability, ensuring they stand the test of time while making you look effortlessly stylish.
Uncompromising Quality and Craftsmanship
Desert Rose Apparel is dedicated to providing you with products of impeccable quality. Each Ivy Scally Newsboy Cap in our collection is meticulously crafted by skilled artisans who pay attention to every detail. From the stitching to the finishes, we ensure that every cap meets our stringent standards of excellence.
With a focus on maintaining authenticity and originality, our Ivy Scally Newsboy Caps are designed with a nod to the timeless vintage fashion. The combination of traditional design elements and modern aesthetics results in a unique and eye-catching accessory that sets you apart from the crowd.
Elevate Your Fashion Game with Ivy Scally Newsboy Caps
Our Ivy Scally Newsboy Caps, tagged with cotton, offer the perfect blend of versatility and style. They effortlessly elevate any outfit, making them a must-have addition to your wardrobe.
Endless Style Options
Whether you're going for a casual, semi-formal, or formal look, our Ivy Scally Newsboy Caps are incredibly versatile. Pair them with a crisp button-down shirt and tailored pants for a sophisticated office ensemble or dress them down with a t-shirt and jeans for a more relaxed, yet stylish, weekend outfit.
Comfort Beyond Compare
The softness and breathability of the cotton used in our Ivy Scally Newsboy Caps ensure maximum comfort even during prolonged wear. Say goodbye to uncomfortable headwear and enjoy the freedom of a cap that molds perfectly to your head for a comfortable fit all day long.
Uniqueness and Exclusivity
When you wear an Ivy Scally Newsboy Cap from Desert Rose Apparel, you can be confident in your unique sense of style. Our collection is carefully curated, ensuring that each cap is distinct and exclusive. Stand out from the crowd with our fashionable caps that make a statement.
Shop Ivy Scally Newsboy Caps Tagged with Cotton at Desert Rose Apparel
Ready to enhance your wardrobe with our Ivy Scally Newsboy Caps? Look no further than Desert Rose Apparel. With our easy-to-use online store, you can conveniently browse and purchase your desired caps from the comfort of your own home.
Visit our Ivy Scally Newsboy Caps – Tagged Cotton collection to explore our captivating range and find the perfect addition to complete your outfits. Don't settle for ordinary caps when you can embrace timeless elegance and style with Desert Rose Apparel.
Contact Us
If you have any questions or need assistance, our dedicated customer support team is always here to help. Feel free to reach out to us via email or phone, and we'll be delighted to assist you in any way we can.
Thank you for choosing Desert Rose Apparel, where fashion meets elegance and quality.