Distressed Denim - Women's Jeans
Sep 5, 2023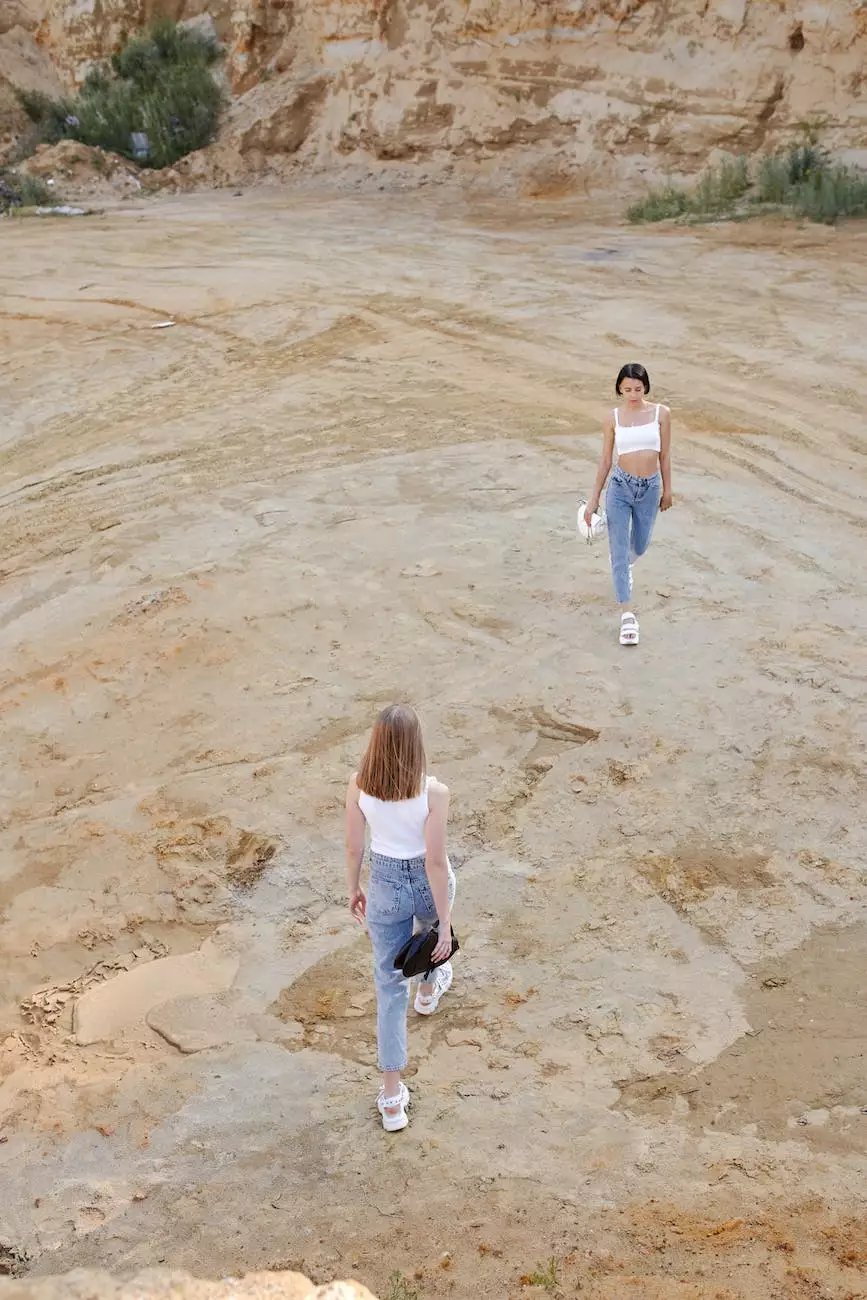 Explore Our Collection of Distressed Denim Women's Jeans
Desert Rose Apparel brings you a stunning collection of distressed denim women's jeans that are perfect for any stylish outfit. Discover our wide range of designs, from ripped to faded, all crafted using high-quality materials to ensure durability and comfort.
Unleashing the Trendy Side with Distressed Denim Jeans
Distressed denim jeans have become a popular fashion trend, offering a combination of edginess and casual chic. At Desert Rose Apparel, we understand the importance of staying on-trend, which is why our collection features a variety of distressed jeans in different washes, cuts, and fits to suit every body type and personal style.
High-Quality Distressed Denim for Lasting Comfort
Our distressed denim women's jeans are not only fashionable, but they are also made to provide lasting comfort throughout the day. We use premium materials that provide the perfect balance between softness and stretch, allowing for ease of movement while maintaining their shape.
Stay Versatile with Distressed Denim
Whether you're going for a casual day out or dressing up for a night on the town, distressed denim jeans offer versatility for various occasions. Pair them with a simple t-shirt and sneakers for a laid-back look, or dress them up with heels and a blouse for a more refined style. The options are endless when it comes to styling distressed denim.
Choosing the Perfect Distressed Denim
When it comes to choosing the perfect distressed denim jeans, it's essential to consider factors such as fit, wash, and style. At Desert Rose Apparel, we offer a wide range of options to help you find your ideal pair.
1. Fit
Finding the right fit is crucial for a comfortable and flattering look. Our collection includes skinny, straight, and boyfriend fits, ensuring there's a style that suits your body shape and personal preference. Take advantage of our size guide to find your perfect fit.
2. Wash
The wash of distressed denim plays a significant role in creating different looks. From light washes for a more casual vibe to dark washes for a sophisticated touch, our collection offers a variety of wash options to suit your style and outfit choices.
3. Style
Distressed denim comes in various styles, including ripped, frayed, or faded details. Choose a style that complements your personality and wardrobe. Browse through our collection to find the perfect style to express your unique fashion sense.
Shop Distressed Denim Women's Jeans Online
Desert Rose Apparel provides a seamless online shopping experience, allowing you to explore and purchase your favorite distressed denim women's jeans from the comfort of your home. With our user-friendly website and secure payment options, you can shop with confidence and convenience.
Why Choose Desert Rose Apparel?
Quality: We are committed to delivering high-quality distressed denim jeans that are made to last.
Style: Our collection offers a variety of trendy styles to cater to every fashionista's taste.
Comfort: We prioritize comfort without compromising on style, ensuring you feel great while looking fashionable.
Convenience: Our easy-to-navigate website and secure payment options make online shopping a breeze.
Discover Your Perfect Pair of Distressed Denim Jeans Today
Elevate your denim game with Desert Rose Apparel's collection of distressed denim women's jeans. Explore our wide range of styles, find your perfect fit, and embrace the latest fashion trends. Add a touch of edginess to your wardrobe and make a statement with our premium distressed denim jeans today!