Cowgirl Boots Flower Tee
May 31, 2018
Fashion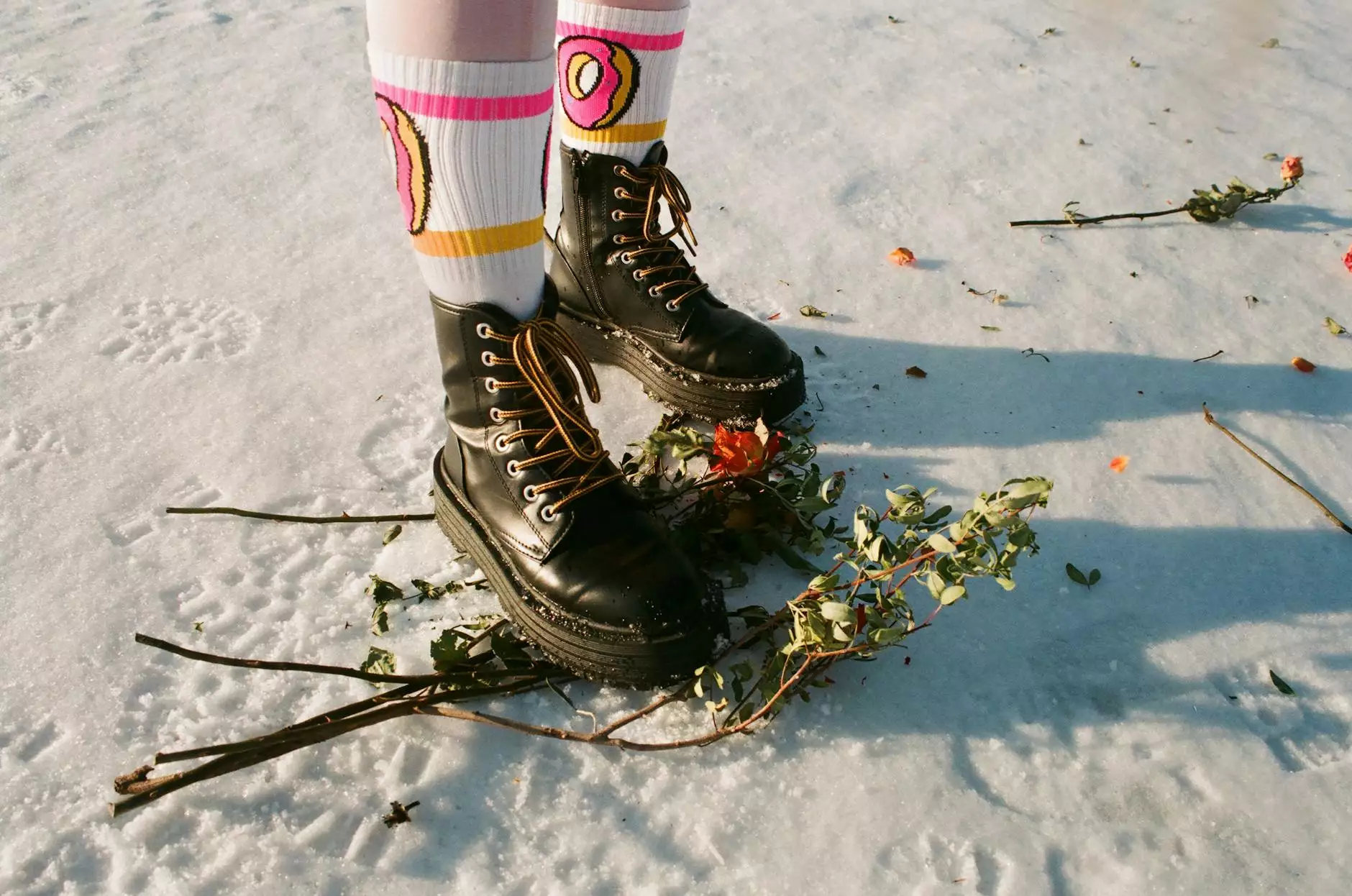 Introduction
Welcome to Desert Rose Apparel, your ultimate destination for high-quality apparel and shoes. We take pride in offering a wide range of stylish and comfortable clothing for cowgirls and western enthusiasts. Our Cowgirl Boots Flower Tee is a fantastic addition to any wardrobe, featuring a unique floral design that embraces the spirit of the wild west.
Explore Our Stylish Collection
At Desert Rose Apparel, we understand the importance of finding clothing that reflects your personal style while ensuring comfort and durability. Our Cowgirl Boots Flower Tee has been meticulously designed with attention to detail, bringing together fashion and functionality.
Our collection caters to cowgirls of all ages and sizes, offering a diverse range of options to suit every individual preference. Whether you're looking for a casual outfit for a country music festival or want to make a stylish statement on a night out, our Cowgirl Boots Flower Tee is the perfect choice.
Quality Materials and Craftsmanship
We believe that clothing should not only look good but also stand the test of time. That's why our Cowgirl Boots Flower Tee is crafted using top-notch materials, ensuring both comfort and durability. Our team of skilled artisans pays meticulous attention to every detail, resulting in a product that meets the highest standards of quality.
The fabric used in our Cowgirl Boots Flower Tee is soft and breathable, allowing you to stay comfortable even during long days in the saddle. The floral design is carefully created using advanced printing techniques, ensuring vibrant colors that won't fade over time. The tee is also carefully stitched to ensure long-lasting wear, so you can enjoy it for years to come.
Unleash Your Inner Cowgirl
If you're passionate about the cowgirl lifestyle, our Cowgirl Boots Flower Tee is a must-have addition to your wardrobe. It's not just a piece of clothing; it's a symbol of the adventurous spirit that runs through your veins. Pair it with your favorite jeans, cowboy boots, and a hat, and you'll be ready to embrace the western charm wherever you go.
Whether you're attending a rodeo, going line dancing, or simply spending a day on the ranch, our Cowgirl Boots Flower Tee will make you feel confident and stylish. Its versatile design allows it to be dressed up or down, making it suitable for any occasion.
Customer Satisfaction Guaranteed
At Desert Rose Apparel, we prioritize customer satisfaction above all else. We strive to provide an exceptional shopping experience that exceeds your expectations. When you shop with us, you can trust that you're getting a high-quality product backed by our commitment to excellence.
Our team is always ready to assist you with any queries or concerns you may have. We offer hassle-free returns and exchanges, ensuring your complete satisfaction with your purchase. Your happiness is our success, and we take great pride in serving our customers.
Shop Now and Embrace the Cowgirl Spirit
Don't miss out on the opportunity to own our Cowgirl Boots Flower Tee - a stylish and versatile addition to your wardrobe. Visit Desert Rose Apparel's website today and browse our wide range of cowgirl-inspired apparel and shoes.
From trendy tees to comfortable jeans, we have everything you need to enhance your western style. Embrace your inner cowgirl and make a statement wherever you go with Desert Rose Apparel.
Shop with us today and experience the joy of owning high-quality, fashionable clothing that reflects your passion for the wild west.