Banksy Lovesick iPhone 8 Plus Case
Apr 20, 2019
Fashion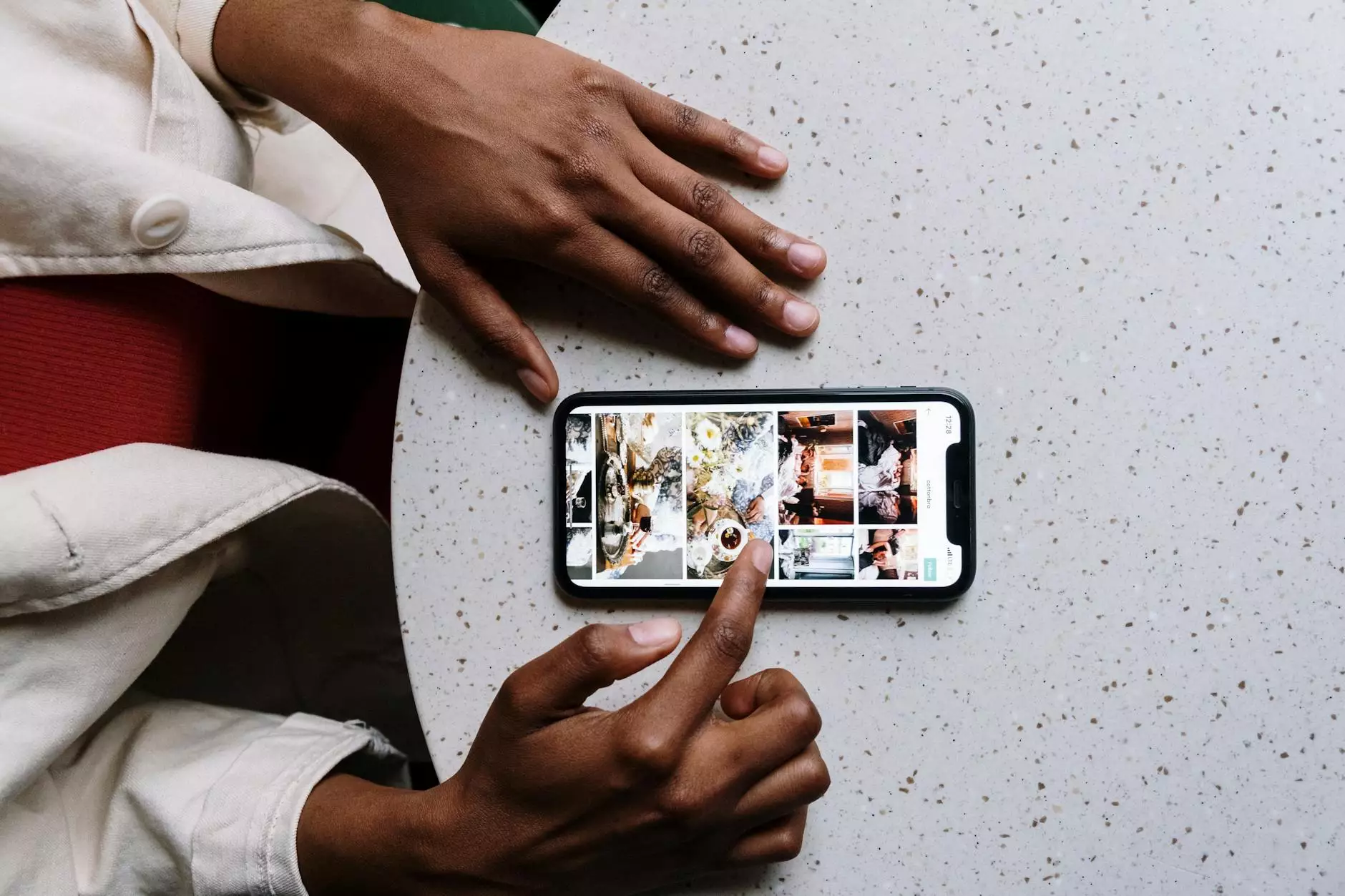 Introducing the Banksy Lovesick iPhone 8 Plus Case
The Banksy Lovesick iPhone 8 Plus Case, available at Desert Rose Apparel, is an extraordinary blend of art and functionality. This one-of-a-kind case allows you to protect your iPhone 8 Plus while showcasing a stunning piece of artwork by the renowned street artist Banksy.
Unleash Your Inner Art Enthusiast
If you are passionate about art and love to stand out from the crowd, the Banksy Lovesick iPhone 8 Plus Case is the ideal choice for you. This case features an intricate design that beautifully captures Banksy's unique style and thought-provoking messages. Each line, each stroke, and each detail on the case showcases the artist's brilliance and creativity.
Uncompromised Quality and Protection
At Desert Rose Apparel, we believe that style should never come at the expense of protection. That's why the Banksy Lovesick iPhone 8 Plus Case is crafted with the highest quality materials to ensure durability and safeguard your device against everyday wear and tear. The precise cutouts provide easy access to all ports, buttons, and features of your iPhone, without compromising functionality.
Showcase Your Unique Style
Your iPhone is more than just a communication device; it's an extension of your personality. With the Banksy Lovesick iPhone 8 Plus Case, you can elevate your style and make a statement wherever you go. The eye-catching design will undoubtedly turn heads and spark conversations. Stand out from the crowd and let your phone reflect your individuality.
An Ideal Gift for Art Enthusiasts
If you're looking for the perfect gift for an art lover or Banksy enthusiast, the Banksy Lovesick iPhone 8 Plus Case is an excellent choice. This unique case combines practicality and artistic expression, making it a memorable and thoughtful gift for birthdays, holidays, or any special occasion.
Upgrade Your iPhone Experience
Enhance your overall iPhone usage experience with the Banksy Lovesick iPhone 8 Plus Case. Not only does it offer protection and style, but it also provides a comfortable grip, preventing accidental slips and drops. The slim profile ensures easy handling while maintaining the sleek aesthetics of your iPhone 8 Plus.
Order Your Banksy Lovesick iPhone 8 Plus Case Today
Don't miss out on the opportunity to own a piece of exceptional street art through our Banksy Lovesick iPhone 8 Plus Case. Order yours today from Desert Rose Apparel and experience the perfect balance between style, protection, and art. Express yourself and let your iPhone showcase your love for creativity and innovation.
Explore Our Apparel and Shoe Collection
Desert Rose Apparel offers a wide range of apparel and shoes that effortlessly combines comfort, style, and affordability. Browse through our collection and discover the latest trends, from casual wear to formal attire. With our curated selection, you'll find the perfect pieces to express your unique fashion sense.
Contact Desert Rose Apparel Today
For any inquiries or assistance, our dedicated customer support team is here to help. Contact Desert Rose Apparel today and experience exceptional service along with the highest quality products. We strive to provide an unforgettable shopping experience that matches the premium quality of our merchandise.
Desert Rose Apparel | eCommerce & Shopping - Apparel and Shoes