Sleeveless Button Down Midi Dress
Jan 10, 2019
Fashion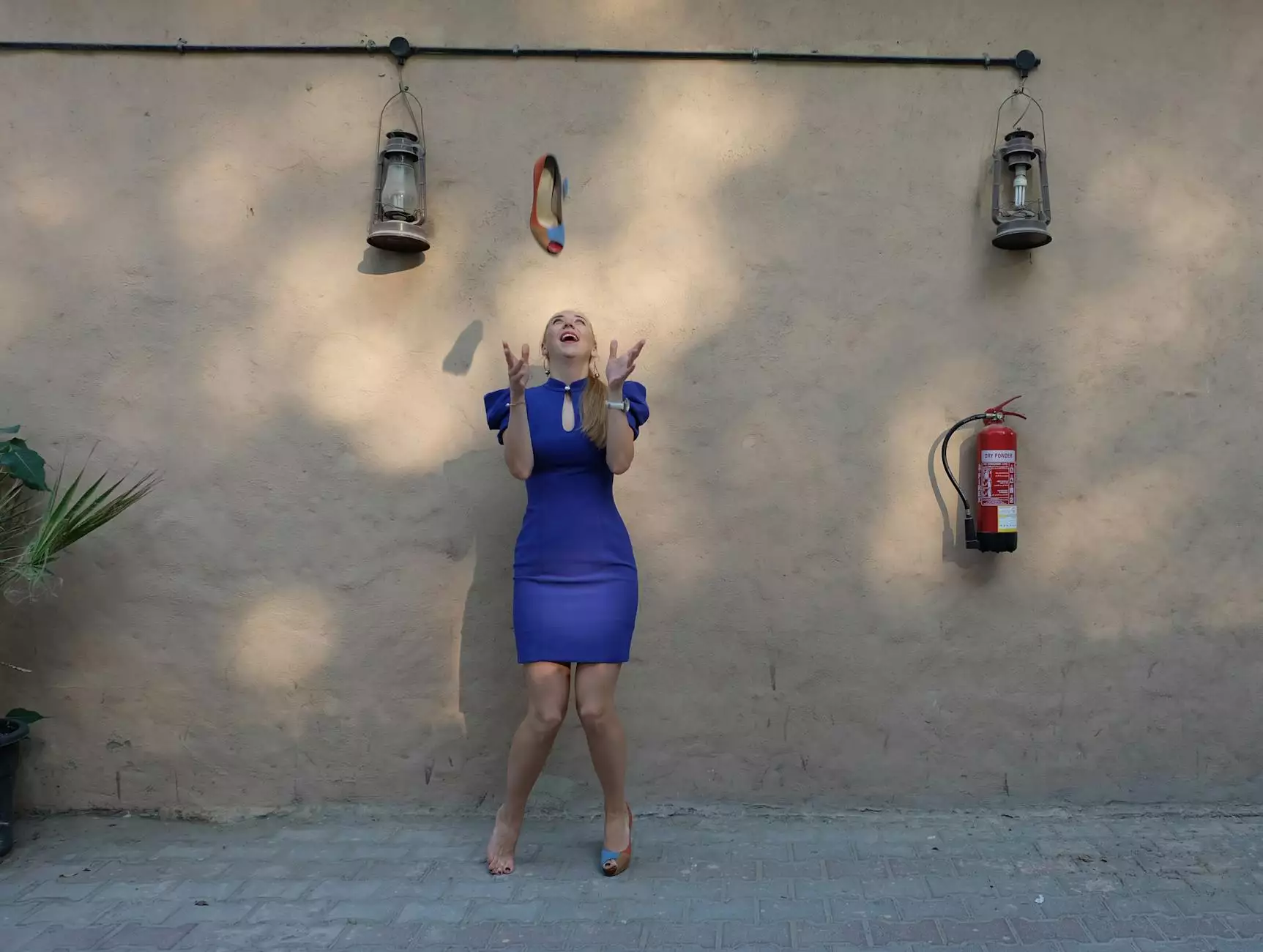 A Stunning Dress for All Occasions
Step into elegance and embrace timeless style with our Sleeveless Button Down Midi Dress from Desert Rose Apparel. Whether you're attending a summer wedding, going on a date night, or simply looking to elevate your everyday look, this dress is the perfect choice.
Created with meticulous craftsmanship and attention to detail, this dress combines comfort, versatility, and sophistication. Its sleeveless design allows for effortless movement and breathability, ensuring you stay cool and confident no matter the weather.
Elevate Your Wardrobe
Featuring a classic button-down silhouette, this midi dress exudes femininity and grace. The adjustable waist tie adds a touch of individuality, allowing you to customize the fit to your liking. Whether you prefer a cinched waist or a more relaxed look, this dress allows you to create a style that's uniquely yours.
The sleek, knee-length hemline provides a chic and modern touch, making this dress appropriate for various occasions. Pair it with heels and statement jewelry for a formal affair, or dress it down with sandals and a denim jacket for a casual day out. The possibilities are endless.
Uncompromising Quality
At Desert Rose Apparel, we prioritize the quality and durability of our garments. This Sleeveless Button Down Midi Dress is meticulously crafted from high-quality materials that ensure both comfort and longevity. The fabric is soft against the skin and retains its shape even after multiple wears and washes.
Our commitment to sustainability means that the dress is made with eco-friendly practices in mind. We strive to reduce our environmental impact while still delivering exceptional products.
The Perfect Fit
We believe that every woman deserves to feel confident and beautiful in her clothing. That's why our Sleeveless Button Down Midi Dress is available in a range of sizes, from petite to plus size. Our inclusive sizing ensures that there's a perfect fit for every body type.
To find your ideal size, refer to our detailed size chart, which provides accurate measurements for each size option. If you need further assistance, our friendly customer support team is always ready to help.
Browse Our Collection
Explore our extensive collection of dresses at Desert Rose Apparel. From maxi dresses to mini dresses, we offer a variety of styles and designs to suit your personal taste. Each piece in our collection is carefully curated to ensure the highest level of fashion and quality.
Our commitment to superior customer service extends beyond the purchase. We offer a hassle-free return policy and prompt shipping, so you can shop with confidence.
Affordable Luxury
At Desert Rose Apparel, we believe that luxury should be accessible to everyone. That's why we offer our Sleeveless Button Down Midi Dress at a competitive price point, without compromising on style or quality. We want you to experience the joy of owning a dress that makes you feel incredible without breaking the bank.
Don't miss out on this wardrobe essential. Shop our Sleeveless Button Down Midi Dress now and take your fashion game to the next level.
Keywords
Sleeveless Button Down Midi Dress, Desert Rose Apparel, elegant dress, summer dress, wedding dress, date night dress, versatile dress, comfortable dress, sophisticated dress, button-down dress, adjustable waist tie, knee-length dress, formal dress, casual dress, high-quality dress, sustainable fashion, eco-friendly dress, inclusive sizing, perfect fit, size chart, extensive collection, maxi dress, mini dress, fashion, affordable luxury.