Spring To Life Halter Top
Jul 11, 2023
Fashion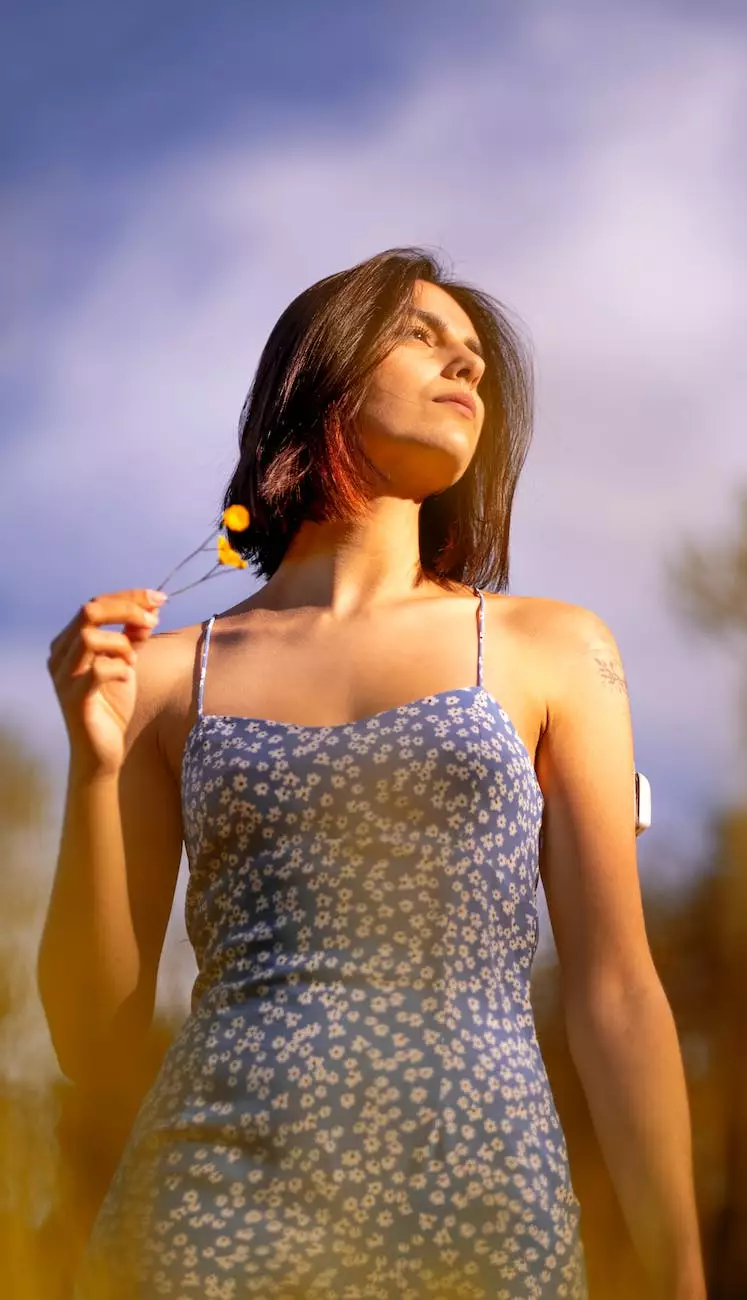 Discover the Latest Fashion Trends at Desert Rose Apparel
Welcome to Desert Rose Apparel, your ultimate destination for high-end fashion and trendy apparel. We pride ourselves on offering a wide range of stylish and quality garments that cater to individuals who value both comfort and style. In this article, we will introduce you to our Spring To Life Halter Top, a versatile and stunning addition to your wardrobe. Read on to learn more about this must-have fashion piece.
Elevate Your Style with the Spring To Life Halter Top
The Spring To Life Halter Top is a perfect blend of elegance and modern design. Crafted with meticulous attention to detail, this halter top is designed to accentuate your natural beauty and make a bold fashion statement. Whether you're attending a special occasion or simply want to look chic and stylish, this stunning top is sure to turn heads.
Unparalleled Comfort and Quality
At Desert Rose Apparel, we understand the importance of comfort without compromising on style. The Spring To Life Halter Top is made from premium quality fabric that provides maximum comfort all day long. The soft and breathable material ensures that you feel at ease, allowing you to confidently conquer any event or occasion.
Versatile Style for Every Occasion
With its versatile design, the Spring To Life Halter Top can be effortlessly dressed up or down, making it suitable for various occasions. Pair it with tailored pants or a skirt for a sophisticated look at a formal event, or dress it down with jeans or shorts for a chic and casual ensemble. Its unique halter neck and stylish pattern add a touch of glamour to any outfit.
Experience the Perfect Fit
We understand that finding the perfect fit is essential for feeling confident and comfortable in your clothing. The Spring To Life Halter Top is available in a wide range of sizes, ensuring that every individual can find their ideal fit. With our detailed size guide, you can easily determine your size and make a confident purchase.
Shop Now - Embrace the Latest Fashion Trends
Don't miss out on adding this stunning piece to your wardrobe. Visit Desert Rose Apparel today and explore our diverse collection of fashionable and high-quality apparel. With our seamless online shopping experience, you can browse through our Spring To Life Halter Top options and place your order with just a few clicks. Stay ahead of the fashion game and make a statement with Desert Rose Apparel.
Visit Desert Rose Apparel Today
As a trusted name in the eCommerce & Shopping - Apparel and shoes category, Desert Rose Apparel is committed to providing our customers with a seamless shopping experience. We continuously stay updated with the latest fashion trends and offer a wide range of apparel that caters to diverse styles and preferences. Shop with us today and elevate your fashion game with the Spring To Life Halter Top.