Oversized Denim Jacket - Elevate Your Style with Desert Rose Apparel
Sep 3, 2023
Fashion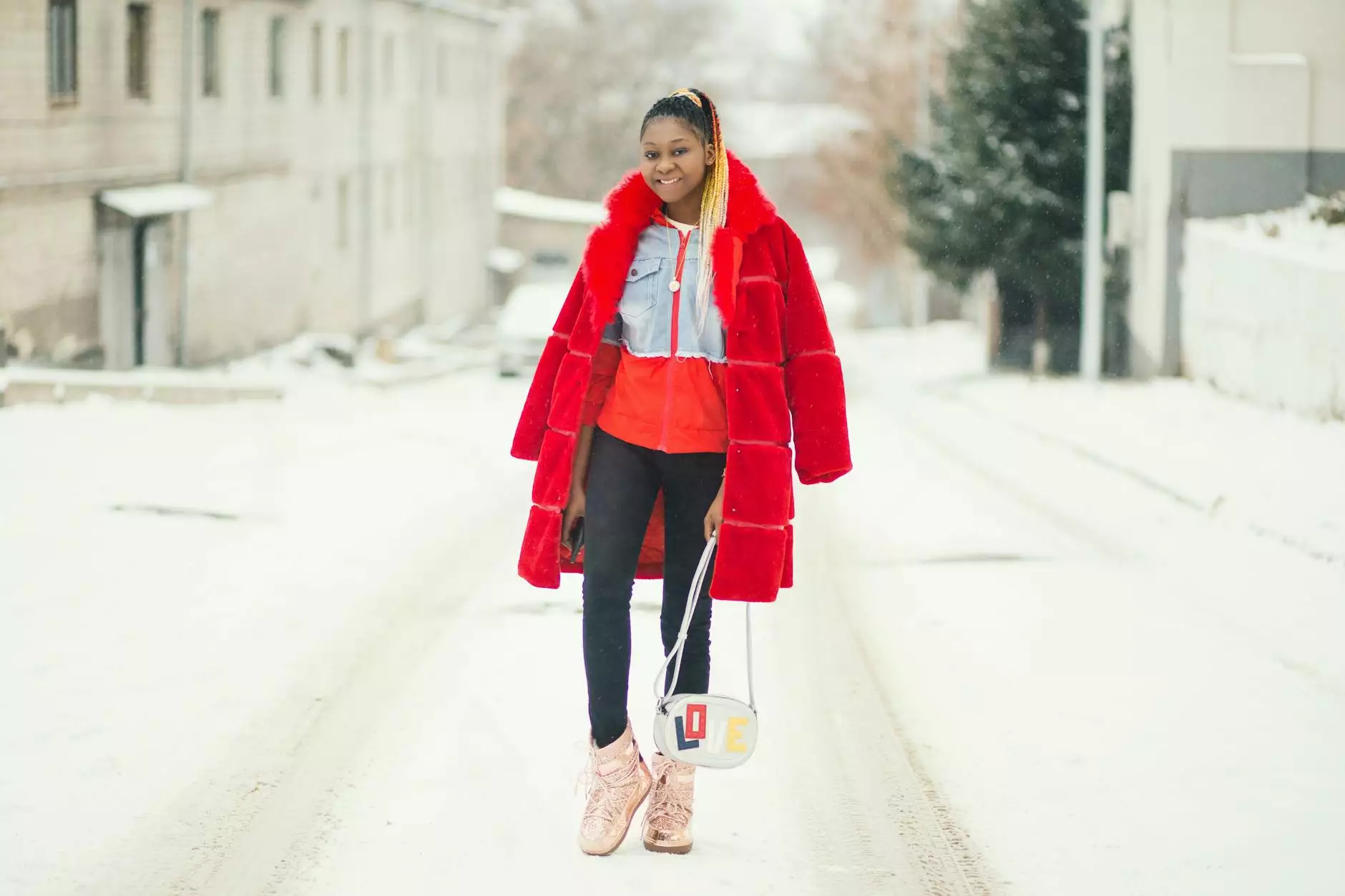 Overview
At Desert Rose Apparel, we bring you the latest fashion trends and must-have pieces to keep your wardrobe up to date. Our Oversized Denim Jacket is a versatile and timeless addition to any outfit, delivering both comfort and style.
Unmatched Style and Quality
Our Oversized Denim Jacket is carefully crafted from high-quality denim fabric, ensuring durability and long-lasting wear. Its relaxed, oversized fit guarantees a comfortable and effortlessly chic look for any occasion.
A Fashion Staple for Every Season
This versatile jacket is a year-round essential that can be paired with various outfits. During chilly autumn days, layer it over a cozy sweater and combine it with your favorite pair of jeans for a casual yet polished ensemble. In spring or summer, throw it over a floral dress or a basic tee for a trendy and carefree vibe.
Details and Design
Our Oversized Denim Jacket is designed with attention to detail. It features a classic button-up front, two chest pockets, and convenient side pockets. The jacket also includes adjustable cuffs and a stylish collar, allowing you to personalize your look according to your preferences.
Endless Styling Options
The Oversized Denim Jacket is incredibly versatile, making it easy to create a multitude of fashionable outfits. Pair it with skinny jeans and ankle boots for a modern twist, or throw it over a flowy maxi dress and sandals for a boho-inspired ensemble. The possibilities are endless, and your personal style will shine through each look.
Stand Out from the Crowd
At Desert Rose Apparel, we believe that fashion is a form of self-expression. Our Oversized Denim Jacket will make a statement wherever you go, allowing you to showcase your unique style. Express yourself confidently and embrace your individuality with this must-have piece.
Shop Now and Elevate Your Wardrobe
Don't miss out on the opportunity to own our exceptional Oversized Denim Jacket. Visit Desert Rose Apparel's online store today and browse our extensive collection of high-quality apparel. With our commitment to excellent customer service and fashion-forward designs, you'll find everything you need to curate a wardrobe that reflects your impeccable taste.
Key Features:
Relaxed, oversized fit for ultimate comfort
High-quality denim fabric for long-lasting wear
Classic button-up front with adjustable cuffs
Two chest pockets and side pockets for added functionality
Stylish collar for a polished look
Specifications:
Material: 100% cotton
Available sizes: S, M, L, XL
Color options: Blue, Black, Gray
Customer Reviews:
"I love my Oversized Denim Jacket from Desert Rose Apparel! The fit is perfect, and the quality is outstanding." - Sarah "This jacket is a game-changer! It effortlessly adds style to any outfit. Highly recommend!" - Michael "The Oversized Denim Jacket is my new go-to piece. It's so versatile and comfortable. Couldn't be happier!" - Emily
Shipping and Returns
We offer fast and reliable shipping options to ensure your new Oversized Denim Jacket arrives promptly. In case you have any issues or need to make a return, our customer service team is here to assist you.
Unlock Your Style Potential with Desert Rose Apparel
Desert Rose Apparel is your ultimate destination for high-quality apparel and accessories that elevate your style. Browse our website to discover a wide range of fashionable pieces, from trendy outerwear to stunning dresses and stylish footwear. With Desert Rose Apparel, you'll always find something to express your unique personality and make a lasting impression.