French Terry Jacket - Your Perfect Wardrobe Staple
Jun 30, 2023
Fashion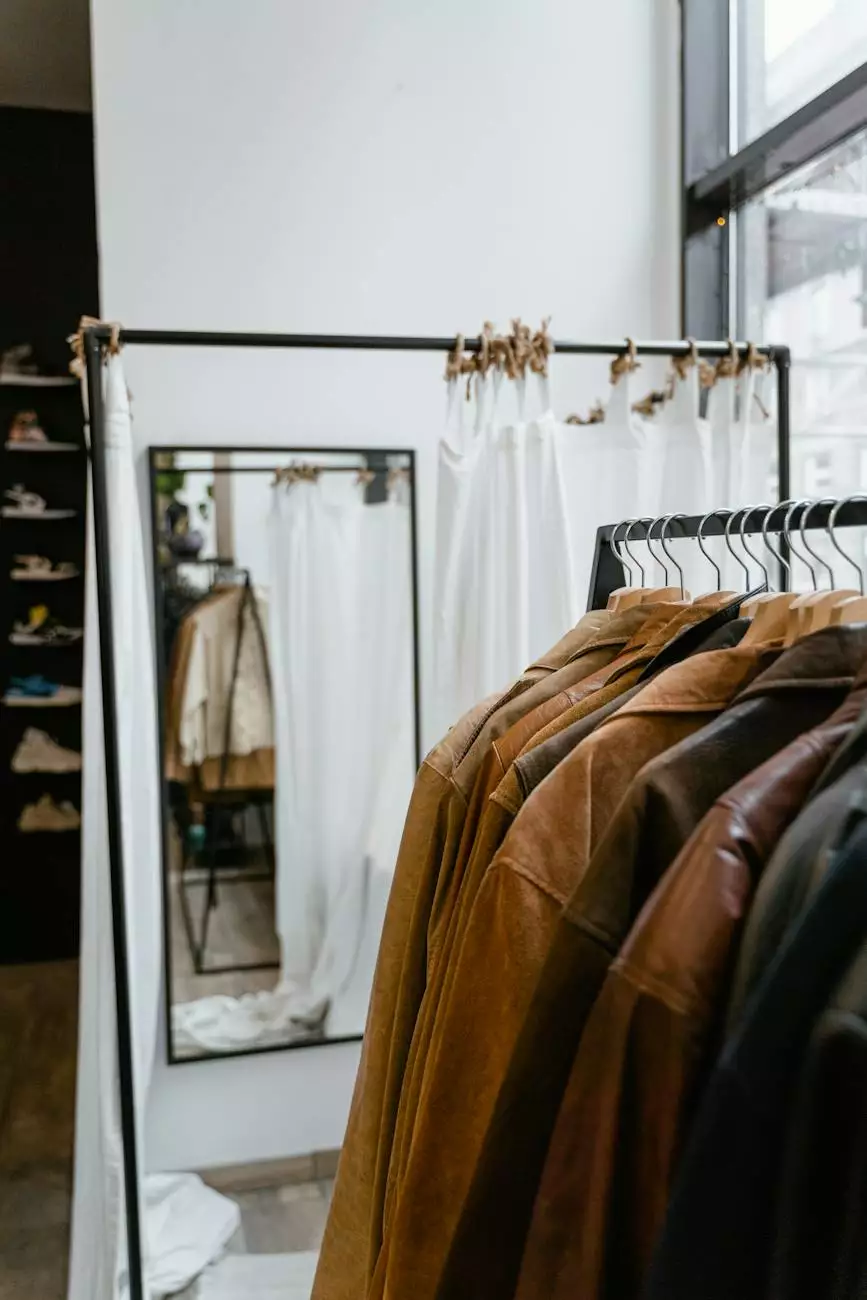 Welcome to Desert Rose Apparel, your ultimate destination for high-quality apparel and shoes. If you're searching for a versatile and stylish jacket that offers exceptional comfort, our French Terry Jacket is the perfect choice. This text will provide you with all the necessary details to make an informed purchase decision.
Unmatched Comfort and Style
Our French Terry Jacket is crafted with the utmost care and attention to detail. Made from premium materials, this jacket offers unparalleled comfort, making it suitable for various occasions and seasons. The French terry fabric is designed to provide a soft and cozy feel against your skin, ensuring maximum comfort throughout the day.
Featuring a modern and sleek design, this jacket effortlessly combines style and functionality. Its slim fit and clean lines create a flattering silhouette that will enhance any outfit. Whether you're heading to the office or meeting friends for a casual outing, our French Terry Jacket will add a sophisticated touch to your look.
Exceptional Quality and Durability
At Desert Rose Apparel, we prioritize quality above all else. We understand that our customers value products that stand the test of time. That's why our French Terry Jacket is made to last. With meticulous craftsmanship and attention to detail, this jacket is built to withstand everyday wear and tear.
The high-quality materials used in the production of our French Terry Jacket ensure long-lasting durability. Every stitch is carefully reinforced to ensure the jacket retains its shape and structure over time. You can confidently wear this jacket knowing it will remain a staple in your wardrobe for years to come.
Versatility for Every Season
One of the standout features of our French Terry Jacket is its versatility. The jacket is designed to adapt to various weather conditions, making it suitable for all seasons. Its lightweight construction allows for easy layering, providing warmth during colder months without feeling bulky or restrictive.
During warmer seasons, the French Terry Jacket can be worn as a stylish outer layer, adding effortless sophistication to your ensemble. Its breathable fabric ensures comfort even on hot days, preventing overheating. Whether you need an extra layer for chilly nights or a lightweight jacket for mild weather, this jacket has you covered.
Functional and Practical Design
We believe that clothing should not only be stylish but also practical. Our French Terry Jacket incorporates functional design elements to enhance your wearing experience. It features multiple pockets, allowing you to conveniently store small essentials like your phone, keys, or wallet. This eliminates the need for carrying a separate bag and adds functionality to your outfit.
The jacket is equipped with a sturdy zipper closure, ensuring a secure fit and easy on-and-off. The ribbed cuffs and hem provide a comfortable and snug fit, preventing cold drafts from entering. With its versatile design and thoughtful details, our French Terry Jacket is both fashion-forward and functional.
Shop Now and Elevate Your Style
Don't miss out on the opportunity to own our exceptional French Terry Jacket. Its unparalleled comfort, exceptional quality, and timeless style make it a must-have in any wardrobe. Browse our website today and discover the perfect jacket to elevate your style and showcase your unique fashion sense.
At Desert Rose Apparel, we are committed to providing you with top-notch customer service and a seamless online shopping experience. With our secure payment options and fast shipping, you can soon be enjoying the benefits of owning our French Terry Jacket. Shop now and experience the Desert Rose difference!