Bad Omen - Unleash Your Dark Side with Desert Rose Apparel
Jun 16, 2023
Fashion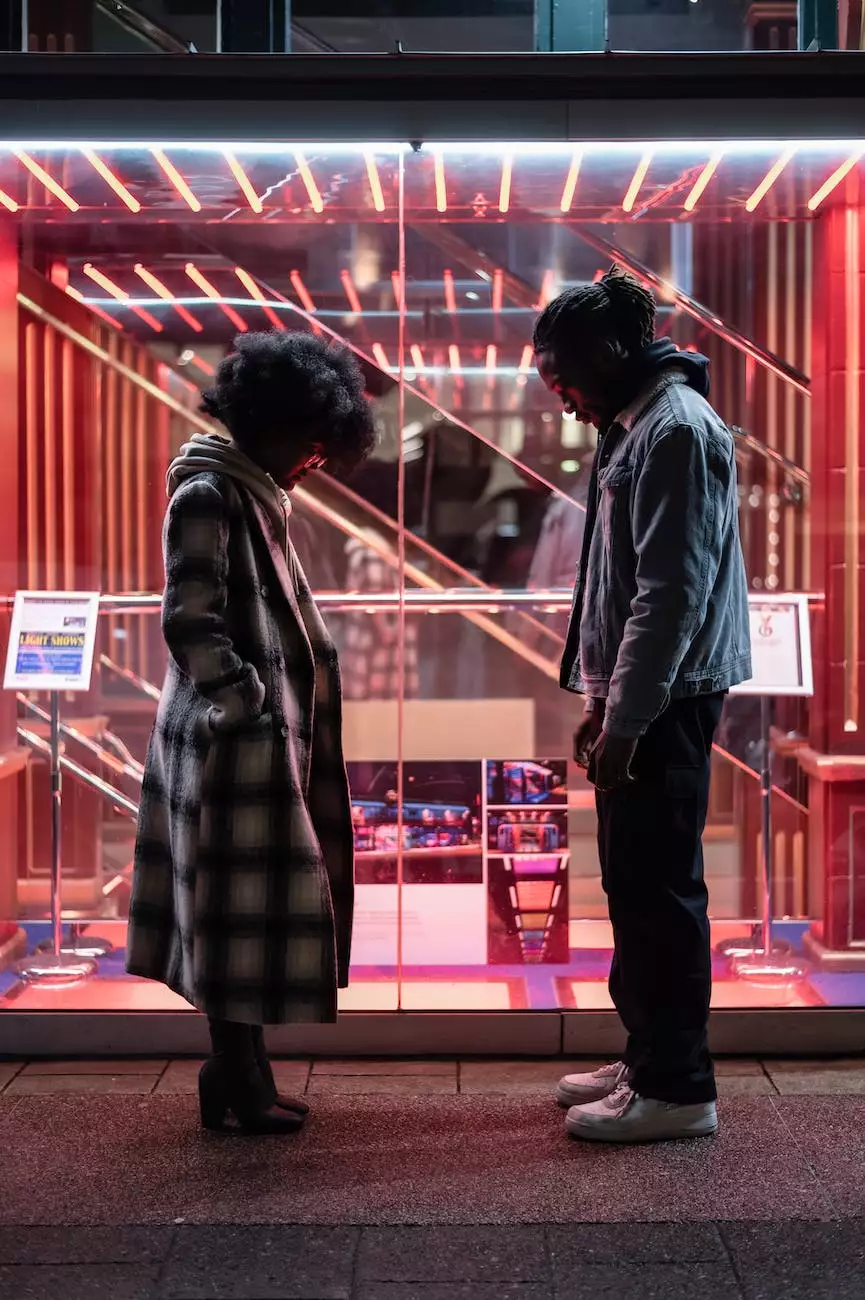 Welcome to Desert Rose Apparel, your ultimate destination for all things fashion. We are thrilled to introduce our latest collection - Bad Omen. This edgy and captivating series is designed to help you embrace your fierce and unique style. Through this page, we will take you on a journey into the world of Bad Omen, providing you with a comprehensive overview of the collection and why it deserves a spot in your wardrobe.
Unveiling the Bad Omen Collection
At Desert Rose Apparel, we understand that fashion is a powerful form of self-expression. Our Bad Omen collection is specifically curated to empower individuals who appreciate dark aesthetics and want to make a bold statement. Every piece in this collection exudes an air of mystique and carries a unique charm that sets you apart from the crowd.
A Wide Range of Apparel and Shoes
In our Bad Omen collection, you'll find a diverse range of apparel and shoes that cater to different styles and preferences. Whether you're looking for clothing that is gothic, punk, or alternative, we have something for everyone.
In terms of apparel, explore our selection of intricately designed t-shirts, hoodies, jackets, and dresses. Each garment is crafted with careful attention to detail, ensuring both comfort and style. Our Bad Omen shoes are created using premium materials, ensuring durability and a perfect fit. From boots to sneakers, we offer a variety of footwear options to complement your ensemble.
Embrace Your Unique Style
Bad Omen is not just about clothing; it's about embracing your individuality and expressing yourself authentically. We believe that everyone has a story to tell through their style choices, and our collection allows you to do just that. Unleash your creativity and fashion sense by incorporating the Bad Omen pieces into your everyday looks.
Attention to Detail
One of the things that sets our Bad Omen collection apart is our unwavering attention to detail. We understand that it's often the little things that make an outfit truly remarkable. That's why we've incorporated intricate embroidery, unique patterns, and carefully selected fabrics into every garment in this collection. Each piece is a work of art, created to make you feel confident and empowered.
Quality and Sustainability
At Desert Rose Apparel, we prioritize both quality and sustainability. We believe that fashion should be built to last, and our Bad Omen collection exemplifies this commitment. By choosing our products, you are not only investing in stylish apparel and footwear but also supporting ethical and sustainable practices. Our attention to detail extends to our manufacturing processes, ensuring that every item meets our high standards while being environmentally conscious.
Shop with Confidence
When you shop at Desert Rose Apparel, you can do so with complete confidence. We prioritize customer satisfaction and strive to provide you with a seamless shopping experience. Our user-friendly website makes browsing and purchasing effortless, and our dedicated customer support team is always ready to assist you with any inquiries or concerns.
Experience the Bad Omen Collection Today
If you're ready to take your fashion game to the next level, explore our Bad Omen collection now. We offer secure payment options, fast and reliable shipping, and hassle-free returns. Let Desert Rose Apparel help you unleash your dark side and make a lasting impression with our exceptional Bad Omen collection.
Keywords: Bad Omen, Desert Rose Apparel, apparel and shoes, fashion, alternative fashion, gothic fashion, punk fashion, unique style, quality fashion, sustainable fashion, online shopping