Mona Lisa Phone Case
Jul 27, 2023
Fashion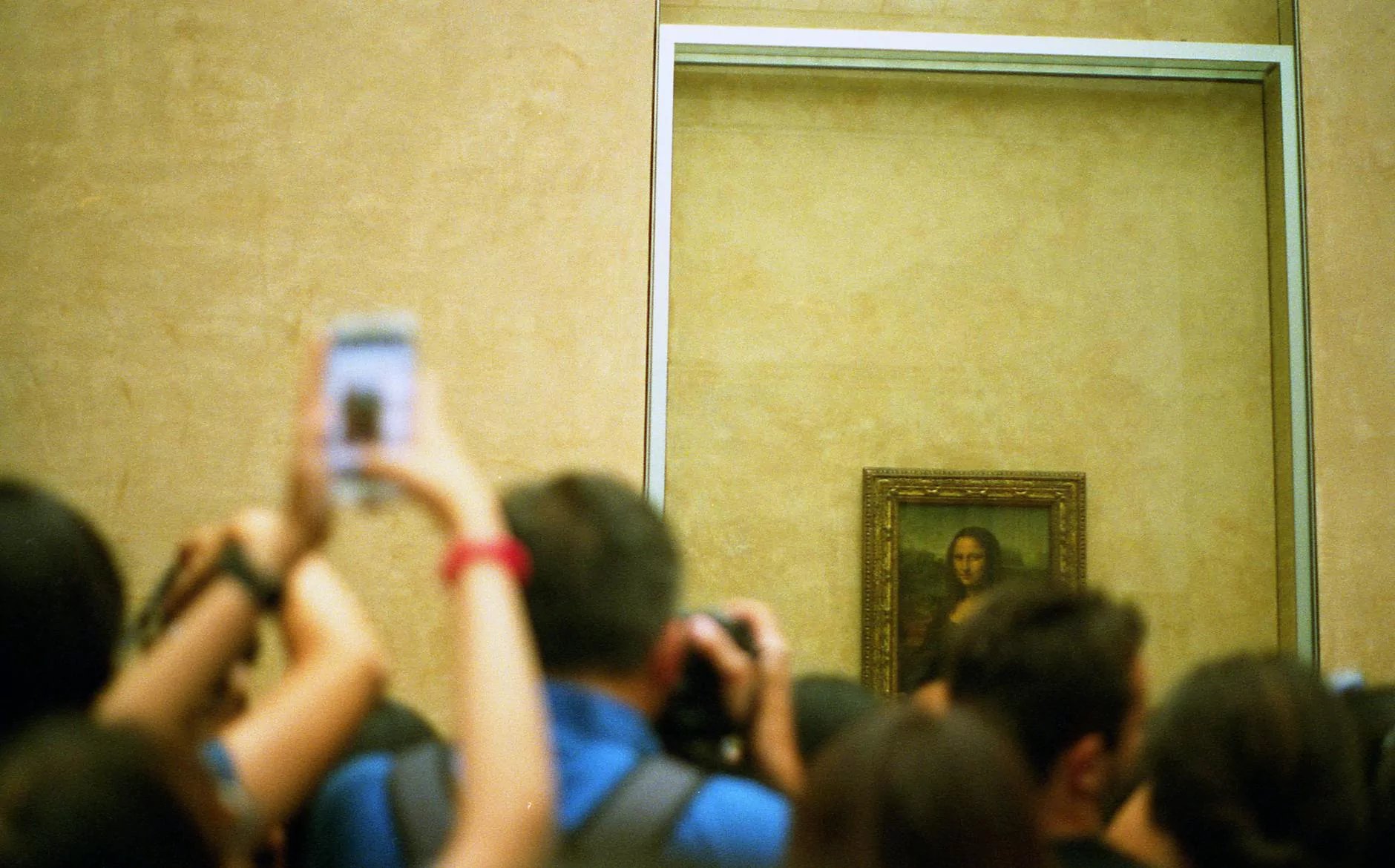 Add Art to Your Device
Elevate the style of your iPhone 6, 7, or 8 with the stunning Mona Lisa Phone Case from Desert Rose Apparel. This exquisite case combines fashion and art, showcasing the iconic masterpiece by Leonardo da Vinci.
High-Quality Protection
Not only does the Mona Lisa Phone Case enhance the aesthetic appeal of your device, but it also offers reliable protection. Crafted with precision, this case is designed to shield your iPhone from scratches, bumps, and everyday wear and tear. The durable materials used ensure long-lasting performance.
Style and Functionality
Designed to fit perfectly on your iPhone 6, 7, or 8, the Mona Lisa Phone Case combines style and functionality. The precise cutouts allow easy access to all buttons, ports, and features, ensuring a seamless user experience. The slim profile of the case adds minimum bulk to your device, allowing for convenient use and storage.
Unique Artistic Expression
The Mona Lisa Phone Case is more than just a protective accessory; it's a unique form of artistic expression. Carry a piece of art with you wherever you go and make a statement about your love for culture and beauty.
Shop with Confidence
At Desert Rose Apparel, we take pride in offering high-quality products to our valued customers. When you shop with us, you can be confident in the authenticity and superior craftsmanship of our items. We ensure a seamless online shopping experience with secure transactions and prompt delivery.
Explore Our Collection
Discover more than just the Mona Lisa Phone Case at Desert Rose Apparel. Our eCommerce & Shopping website features a wide range of apparel and shoes to cater to your unique style and preferences. From trendy outfits to comfortable footwear, we have something for everyone.
eCommerce & Shopping - Apparel and Shoes
As a trusted retailer in the apparel and shoes category, Desert Rose Apparel strives to offer the latest fashion trends and timeless classics. Whether you're shopping for a casual day out or a special event, our extensive collection has you covered.
Stay Ahead in Style
Our team of fashion enthusiasts constantly curates the finest pieces to ensure you stay ahead in style. From sophisticated dresses and stylish tops to versatile shoes and accessories, we aim to provide you with a diverse selection that caters to various tastes and occasions.
Unparalleled Customer Service
Desert Rose Apparel believes in building long-lasting relationships with our customers. Our dedicated support team is ready to assist you with any inquiries or concerns you may have. We value your satisfaction and strive to provide unparalleled customer service along with our exceptional products.
Shop the Mona Lisa Phone Case Today
Elevate your iPhone with the Mona Lisa Phone Case from Desert Rose Apparel. Embrace the fusion of art and fashion, and protect your device with style and sophistication. Add this stunning phone case to your cart and enjoy a seamless online shopping experience.