Shorts for Skirts & Shorts
Jul 15, 2023
Fashion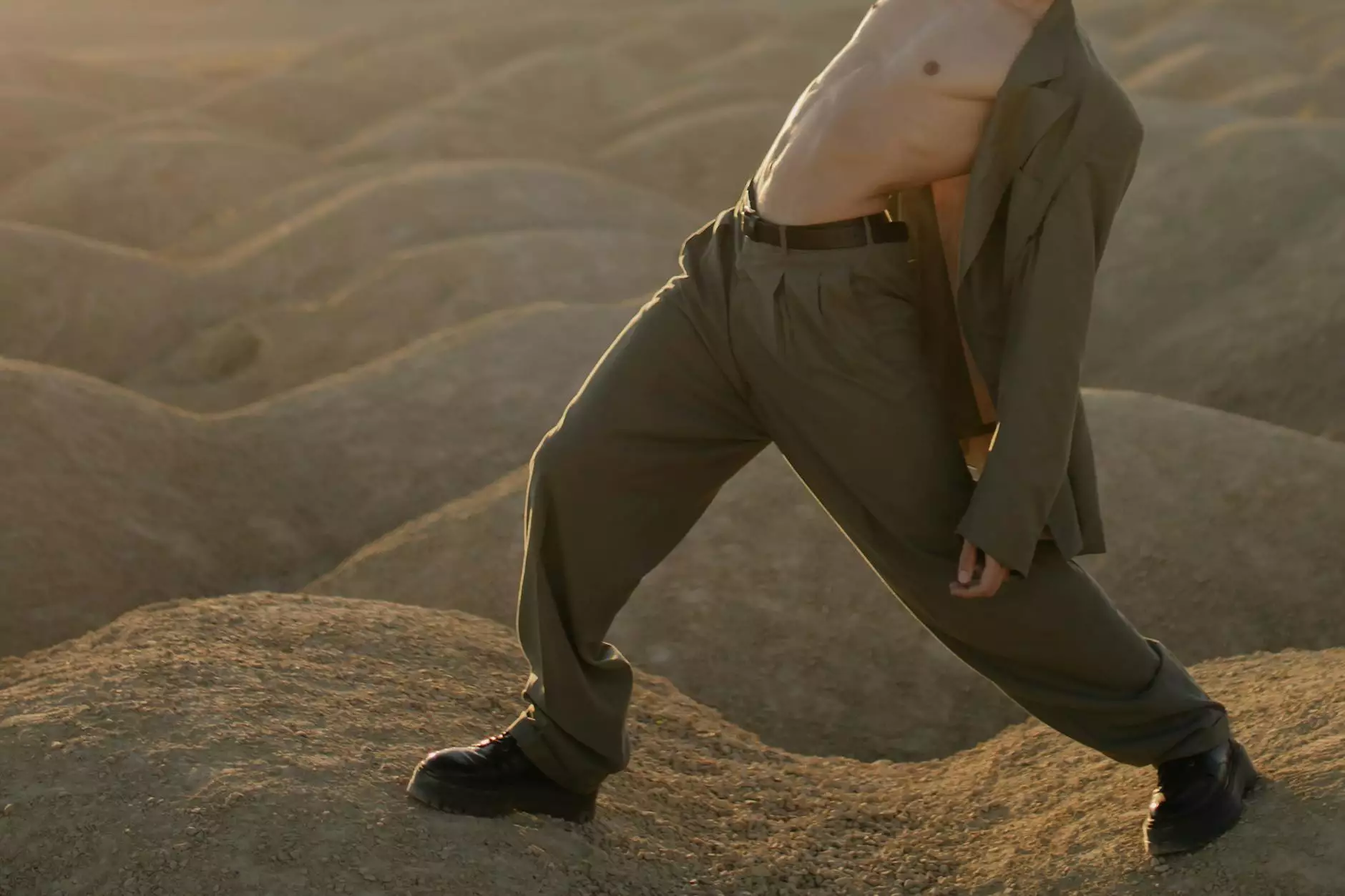 Enhance Your Outfit with Stylish Shorts from Desert Rose Apparel
Welcome to Desert Rose Apparel, the ultimate destination for fashionable women's apparel and shoes. In our Shorts for Skirts & Shorts collection, you'll discover a stunning selection of shorts to elevate your outfit game. From trendy denim shorts to chic linen shorts, we have the perfect pair waiting for you.
Effortlessly Versatile Shorts for Every Occasion
At Desert Rose Apparel, we understand the importance of versatility in your wardrobe. That's why our collection of shorts is designed to cater to a wide range of preferences and occasions. Whether you're looking for casual shorts for a day at the beach, or classy shorts for a night out with friends, we have you covered.
Trending Denim Shorts
Denim shorts are a timeless addition to any wardrobe. Our selection features a variety of styles, from distressed denim shorts to high-waisted options, allowing you to express your unique sense of fashion. Pair them with a boho blouse for a relaxed summer look, or dress them up with a blazer for a night on the town.
Chic Linen Shorts
For those hot summer days, our linen shorts are a must-have. Their lightweight and breathable fabric make them perfect for staying comfortable while maintaining a stylish appearance. Choose from a range of colors and patterns to suit your personal taste, and pair them with a simple tank top or a flowy blouse for a laid-back yet fashionable ensemble.
Quality and Comfort in Every Stitch
At Desert Rose Apparel, we believe that style should never come at the expense of comfort. That's why all our shorts are crafted with the utmost care and attention to detail. We use high-quality materials that not only feel great against your skin but also ensure durability, so you can enjoy your favorite shorts for years to come.
Perfect Fit for Every Body Type
We understand that every woman's body is unique, and finding the perfect fit is essential. That's why our shorts are available in a wide range of sizes, from petite to plus size. With Desert Rose Apparel, you can embrace your body confidently and rock your favorite shorts with pride.
Shop for Shorts at Desert Rose Apparel - Your Go-To eCommerce Store
Desert Rose Apparel is your one-stop-shop for all things fashion. Our user-friendly website offers a seamless shopping experience, allowing you to browse our Shorts for Skirts & Shorts collection with ease. With secure payment options, reliable shipping, and a dedicated customer support team, we strive to provide the best possible experience for our valued customers.
Expert Guidance and Personalized Styling Tips
We understand that choosing the perfect pair of shorts can be overwhelming at times. That's why our team of fashion experts is ready to assist you. Feel free to reach out to us for personalized styling tips and guidance. We'll help you find the ideal shorts that align with your personal style and flatter your body type.
Stay Updated with the Latest Trends
Our blog is a treasure trove of fashion inspiration and styling advice. Stay updated with the latest trends, tips, and tricks by following our blog. From outfit ideas to celebrity fashion, we cover it all. Join our community of fashion-savvy individuals and take your style game to new heights.
Unlock Your Style Potential with Desert Rose Apparel
Ready to take your outfit to the next level? Browse our Shorts for Skirts & Shorts collection today and discover the perfect pair of shorts to complement your style. Desert Rose Apparel is here to help you express your individuality, confidence, and grace through our high-quality, on-trend apparel. Shop now and unleash your style potential!