Denim Sequin Mini Shift Dress
Aug 17, 2023
Fashion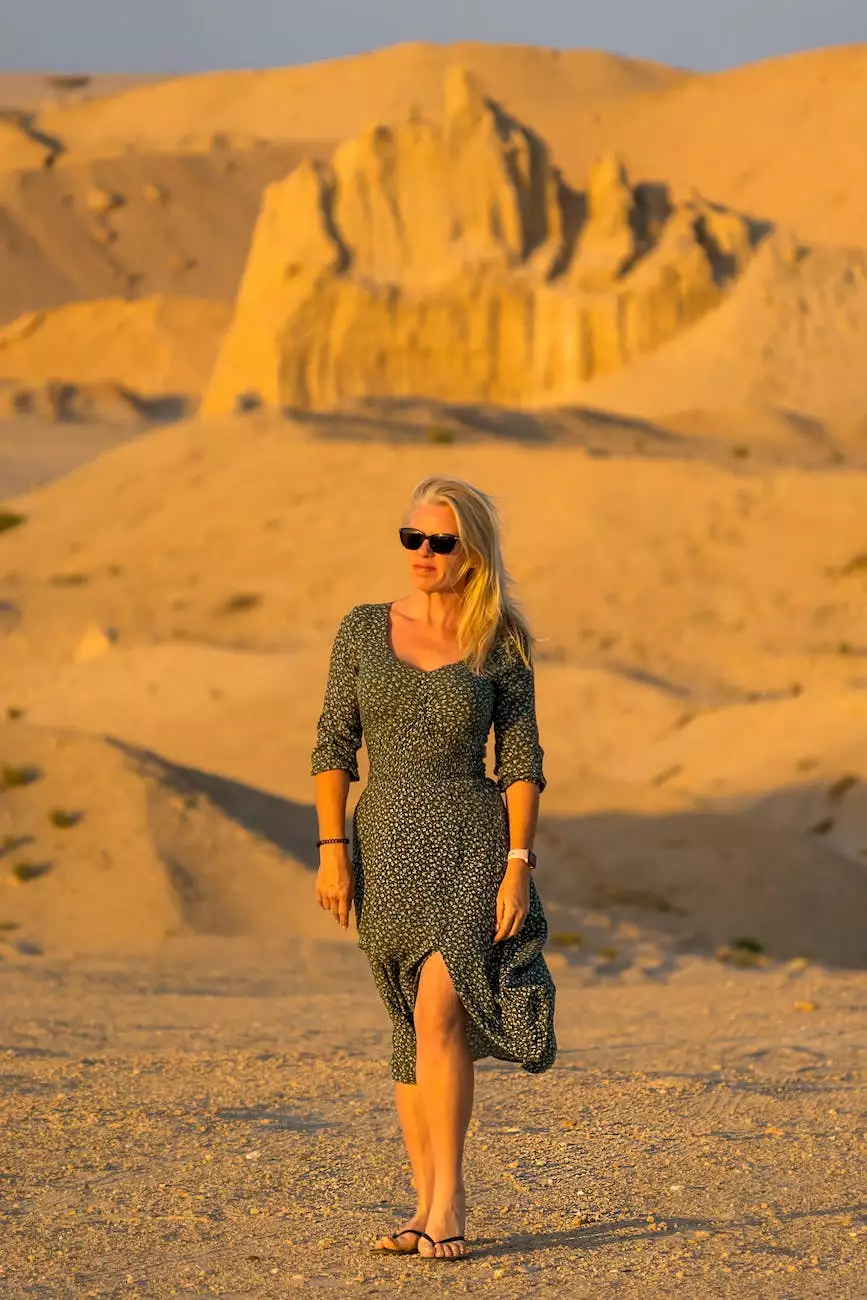 Introduction
Welcome to Desert Rose Apparel, your ultimate destination for trendy and fashionable apparel and shoes. In this category, we present to you the Denim Sequin Mini Shift Dress, a stunning piece that combines classic denim with glamorous sequin detailing, perfect for making a fashion statement at any event or occasion.
The Perfect Combination
Our Denim Sequin Mini Shift Dress is the epitome of style and elegance. Made with high-quality denim fabric, it offers both comfort and durability. The shift dress silhouette ensures a flattering fit for all body types, while the sequin embellishments add a touch of glamour that will make you shine wherever you go.
Unleash Your Style
With the Denim Sequin Mini Shift Dress, you have endless possibilities to create stylish and unique outfits. Dress it up with a pair of high heels and statement accessories for a formal event, or dress it down with sneakers and a denim jacket for a casual day out. The versatility of this dress makes it a must-have in every fashionista's wardrobe.
Quality and Comfort
At Desert Rose Apparel, we believe that style shouldn't come at the expense of comfort. That's why we ensure that all our garments, including the Denim Sequin Mini Shift Dress, are crafted with the utmost care and attention to detail. We source only the finest materials to ensure a luxurious feel against your skin, without compromising on durability.
Trendy and Timeless
The Denim Sequin Mini Shift Dress is a timeless piece that transcends seasonal trends. Denim has always been a fashion staple, and this dress combines it with the glamour of sequins, creating a unique and stylish look. Whether you're attending a party, a dinner date, or a special occasion, this dress will make you feel confident and chic.
Shop with Confidence
When you shop at Desert Rose Apparel, you can rest assured that you're getting the best quality products and outstanding customer service. We offer free shipping on all orders, making it convenient for you to shop from the comfort of your own home. If for any reason you are not satisfied with your purchase, our easy returns policy ensures a hassle-free experience.
Conclusion
Experience the perfect blend of style, comfort, and sophistication with our Denim Sequin Mini Shift Dress. Elevate your wardrobe with this versatile piece that will have you turning heads wherever you go. Shop now at Desert Rose Apparel and embrace your unique sense of style.
© 2022 Desert Rose Apparel. All rights reserved.